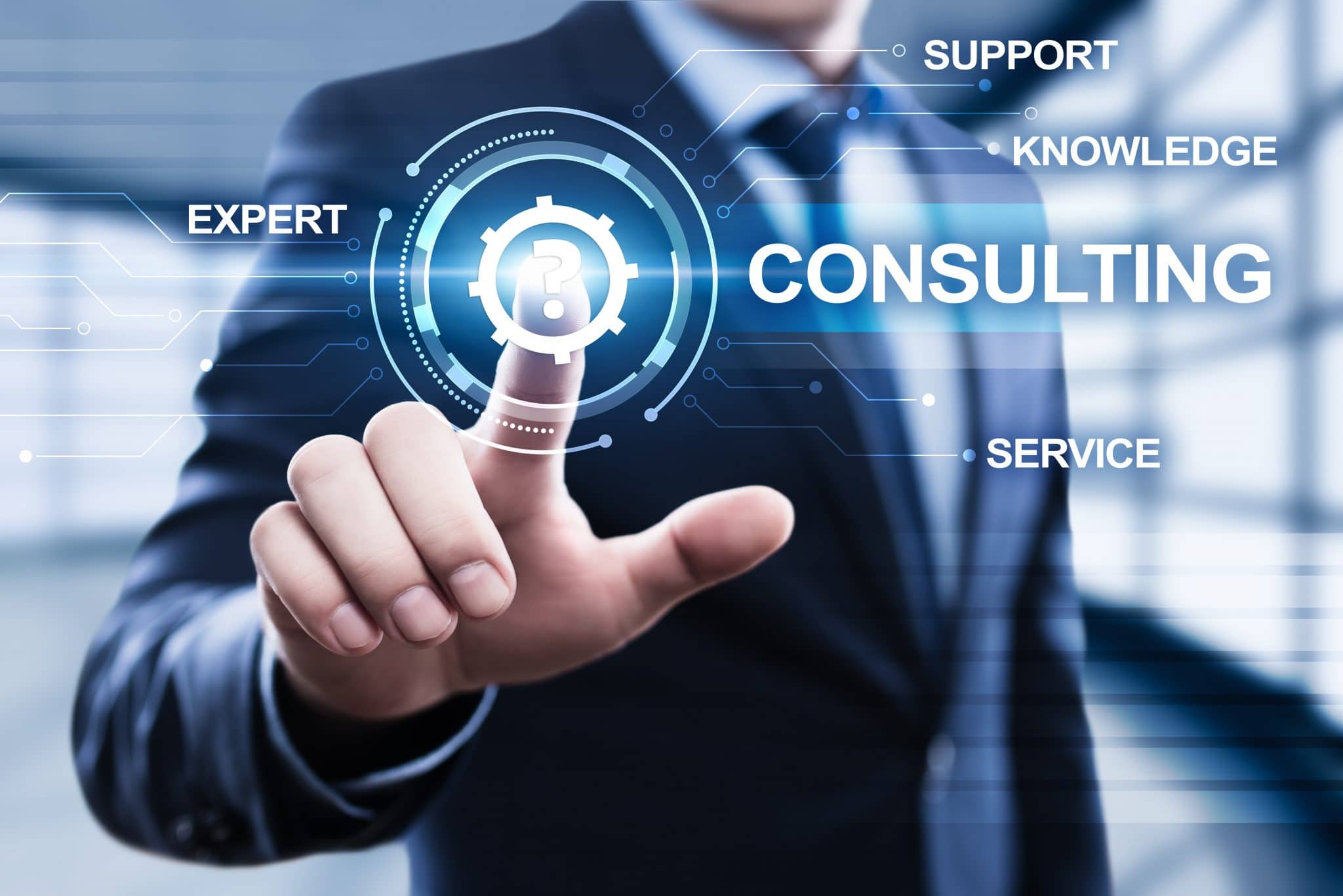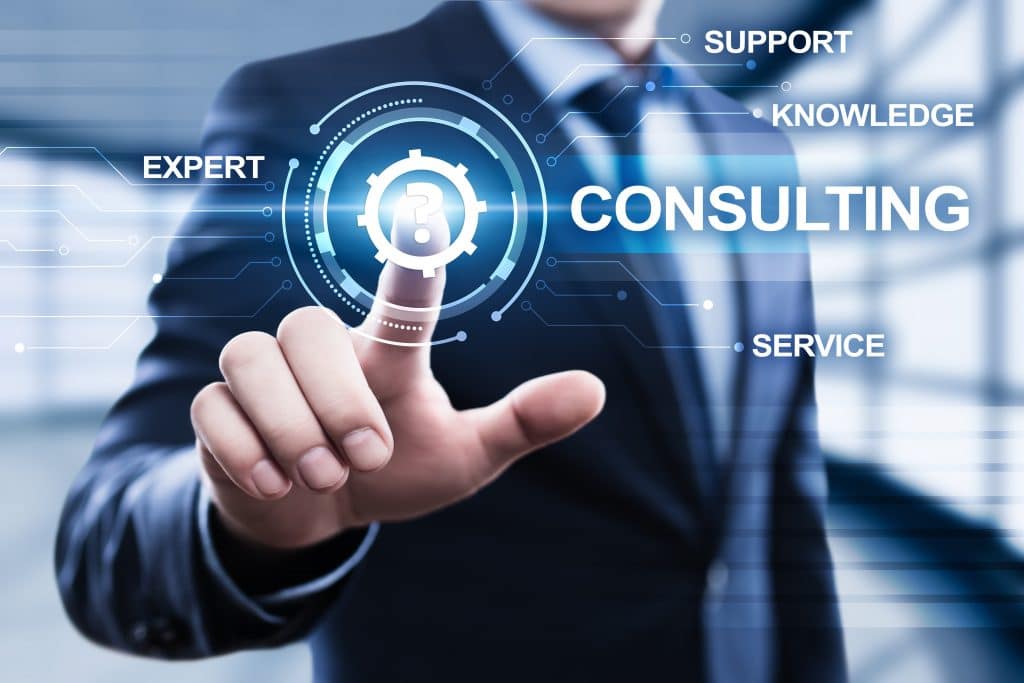 To survive in the industry and maintain a competitive edge, small businesses need efficient IT support service to operate at maximum capacity. But in most cases, small businesses are tight at the budget to set up an in-house IT department with desired expertise. Having an efficient and elaborated IT department can turn out to be too expensive. There is where IT consultancy services come into play. For small businesses, where budget and time is always tight, professional help from tech consulting services can be an efficient solution to meet the requirement of a dedicated team to provide IT support.
Small businesses can utilize professional IT services in multiple ways to leverage business development. IT consulting companies in India offer almost every IT solutions for organizations to meet their day-to-day IT requirements. Outsourcing IT services from a professional team of experts can turn out to have remarkable benefits for small businesses— access to a pool of talented professionals, top-notch cybersecurity everything will be within your reach. As a small business owner, if you are still not convinced about outsourcing IT services, maybe this blog can help you realize the benefits of having an IT consultancy partner to avoid startup pitfalls and technical glitches.
How an IT consulting firm can help small business
Small businesses can be benefited from hiring a tech IT consultancy partner in a number of ways.
1. Helps in decision making and problem-solving
If you don't have knowledge or experience of running an IT business, it is hard to research, identify, and implement new technologies in your business that can meet your business requirements. Instead of wasting money and time on in-house initiatives, it is better to go for professional IT help. Outsourcing managed IT services are professional who can take care of your IT requirement. They can even suggest you the best tech solution for your company. A tech consulting firm also helps to implement the new technology in your organization and train your staff on how to use that. You can also enjoy a 24*7 IT support facility through outsourcing IT services to solve all your IT-related problems.
On top of everything, you and your staff will have access to all the new technologies that you need and help you feel confident as your company has a competitive edge over rivals.
2. Give access to a team of experts
Hiring a reputed and experienced IT consulting firm, you will not only have access to cutting-edge technologies but also a pool of talents and expertise. Your business will benefit from new technologies and a team of experienced people who knows to embrace technology to improve productivity. Generally, IT consulting companies possess experts in every IT field, so their client companies can get all help that a business may require. Tech consulting firms hire experts with proper training and up on the newest trends and issues in the industry.
As the IT segment is ever-evolving, it is tough for businesses to keep an in-house IT department trained with all new technologies. And an easy solution to this issue is to hire an IT consulting company, to get access to the latest technology and a team of experts to support your business requirements.
3. Increases cybersecurity
In the current situation, when most organizations are forced to run with a distributed workforce, cybersecurity has become a huge concern for businesses irrespective of their size. Especially for small businesses, which have limited resource and budget, it is always good to hire managed IT services to keep their sensitive data protected and safe from the reach of any unwanted third party.
IT consulting companies can provide you with valuable advice on what technology is the safest to use according to your IT infrastructure and how to keep sensitive data protected.
The costs of a security breach can take a huge toll on your business. Sensitive data leakage to competitors, client's data theft or mishandling, everything can cause damage to your business growth. Clients' data misplacement can even cause a tremendous loss of credibility. Plus, laws and regulations on data protection like European Union's General Data Protection Regulation (GDPR) are very strict, and data breaching can make you face some serious legal consequences.
To deal with all these consequences, you can hire a team of IT experts to ensure your data safety, and you can be assured that such a thing will not be an issue for your business.
4. Helps in improving productivity
Outsourcing IT needs is not only time and money-saving but also allows you to focus on the core functions of your business. When you partner with an IT consulting company, you and your employees will get relief from worrying about the office network and concentrate on your core job that ultimately generates revenue.
An efficient IT consulting company helps you to effectively plan and execute technologies, so your company don't have to face massive downtime during the transition. They ensure minimal downtime and fewer glitches which causes negligible.
Another benefit of IT needs is peace of mind. You or your employees can be assured that whatever problems you face, you have expert IT support to take care of. And, as all tech requirements are fulfilled by the third party, you can concentrate on improving productivity.
5. Cost-effective
For small businesses, setting up an in-house IT department can be very much expensive. In most cases, small businesses don't need IT services on a daily basis, so appointing an in-house IT team and paying salary plus other perks will not bring good ROI.
Therefore, outsourcing IT services is effective as well as cost-efficient for small businesses. Generally, IT service provider companies in India allow you to pay according to your requirements. They offer verities of service packages and charge as per hour or per project basis—allowing you to much better manage costs.
Conclusion
The good thing about hiring a tech consultant for small business consulting is that you can get a pool of talented experts to help you with one or more specific areas and provide you support and solutions for all your IT needs. From network management to cybersecurity, tech incorporation to staff training, you can get help in every aspect from IT consulting companies in India. Now, it is time to reach out to a reputed and reliable IT consulting service provider company to meet your IT needs.