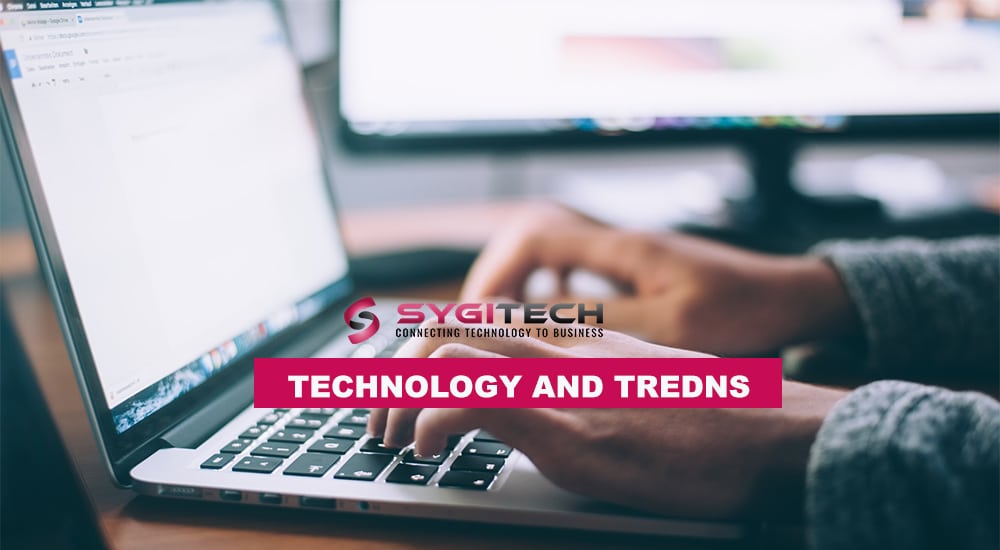 Infrastructure and operations (I&O) have been an integral part to support the digital infrastructure of the modern-day enterprise. In the past year, the world has witnessed how technologies like artificial intelligence (AI) or edge computing has supported rapidly growing infrastructure and other business needs at the same time. While those demands are still present, the year 2020 has come up with new challenges and making enterprises to rethink their business strategies. There is a dramatic evolution of Infrastructure and operations happening right now. The enterprises are keen on delivering services that accomplish business needs. With this new concept, I&O leaders have become more concerned about how an organization's I&O can support and enable business strategy.
Here are the top 10 technologies and trends that might support digital infrastructure in 2020 and beyond.
#1. Serverless computing:
Serverless computing is an updated software architecture pattern that can eliminate the requirement of infrastructure provisioning and management for organizations. In this cloud computing execution model, the cloud provider handles everything including server operation and management of the allocation of machine resources. So, scaling, capacity planning, and maintenance operations everything is taken care of by service providers. Serverless computing can also streamline the process of deploying code into production. Here the pricing is based on the number of resources consumed by an application, not on pre-purchased units of capacity. To available this smart computing practice, you can be connected with cloud server providers in India.
#2. Artificial intelligence (AI):
Artificial intelligence refers to the ability of a digital computer or computer-controlled robot to perform tasks that commonly require human intelligence. Most of the artificial intelligence systems are powered by machine learning and deep learning. This advanced technology has the ability to rationalize and take actions that have the best chance of achieving a specific goal. With AI, enterprises can reduce the burden of some crucial tasks like failure recognition, predictive analytics, and other functions within I&O. It will enable the organizations to do their IT more and at faster rates; the growing infrastructure without necessarily growing staff. A number of managed IT services are there to help you understand and incorporate AI in Business.
#3. Network agility:
The network supports almost everything IT and the business rely on advanced technologies like cloud services, Internet of things (IoT), edge services, and so on. Network teams have focused on how network operations can be performed at a faster pace with great improvements. AI, as well as network agility, relies on automation and the network orchestration approach underpins that.
Today, network teams must collaborate with other business units as new opportunities in 5G and edge computing have arisen. As the increased cloud maturity stresses the network, the organizations need to develop network agility now to support the management of these evolving needs.
#4: Closing of traditional Datacentre:
With the evolution of cloud-based service models and the incorporation of advanced computing features, the necessity and usage of the traditional data center are reducing day by day. It is the right time to rethink and opt to go all in for the cloud.
It is the right time for the IT leaders to rethink where to host their workloads considering the technology demands as well as business reasons (e.g., customer engagement, GDPR regulations). The enterprises need to create an environment that can support more agile infrastructure both on-premises and in the cloud.
#5. Edge computing:
This is an advanced, distributed computing that brings computation and data storage closer to the location where it is needed. It eliminates the time and distance required to send data to the cloud and save bandwidth.
This technology improves the speed and performance of transporting the data, along with devices and applications on the edge. The demand for edge computing has enhanced to meet the requirements for high-quality digital experiences.
#6. Digital diversity management:
Digital diversity management includes the management of varieties of assets and technologies executed in modern digital enterprises. The owners of the enterprises need to identify, discover, and monitor all these necessary assets and technologies along with their impact or support to the business. Otherwise, the enterprises might have to face exponential wastage. Therefore, digital diversity management has become a trend in enterprises for future-proofing.
#7. New roles within I&O:
This trend is all about how the role of I&O has evolved to support cloud services, requiring skills in aggregation, customization, integration, and governance. The organizations are facing a huge challenge with cloud services is exposure to unexpected costs; most of the time it's hard to predict earlier. Therefore, the organizations are focused on I&O to optimize costs and simplify complexity. I&O needs to evolve capabilities to broker, support, and govern many new types of services.
#8. Re-evaluate SaaS
Though most IT professionals are still focused on the delivery and support of IaaS and PaaS solutions, it's time to reconsider the security and compliances of Software as a Service (SaaS). The shift to SaaS must be accompanied with I&O support. With SaaS, all the software and hardware are provided and maintained by the vendor which eliminates any time loss; it also supports compliance requirements and enterprise integration needs.
#9. Talent Management to support hybrid infrastructure:
The enterprises organize their IT staff according to their technical requirement. However, they require technical expertise based on project requirements and also collaboration from other teams to address certain challenges. IT leaders need to get the best out of their teams, introduce cross-skilling, and manage them effectively for a successful hybrid infrastructure.
#10. Enabling global infrastructure:
In current situation, it is important for the organizations to be truly global at this point, but very few of the infrastructures are so. Most of the enterprises are still preparing to have an ideal 'infrastructure everywhere'. To achieve a global infrastructure, the organizations will have to go for the right partnership strategies to create an ecosystem of capabilities and support.
In 2020, sustainability is one of the main criteria for world-class organizations as stakeholders are looking at digital businesses to lead and innovate in areas of environmental responsibility and sustainability. IT consulting companies in India will further help the organization to analyze and incorporate technologies to achieve the desired success as well as future-proofing of it.