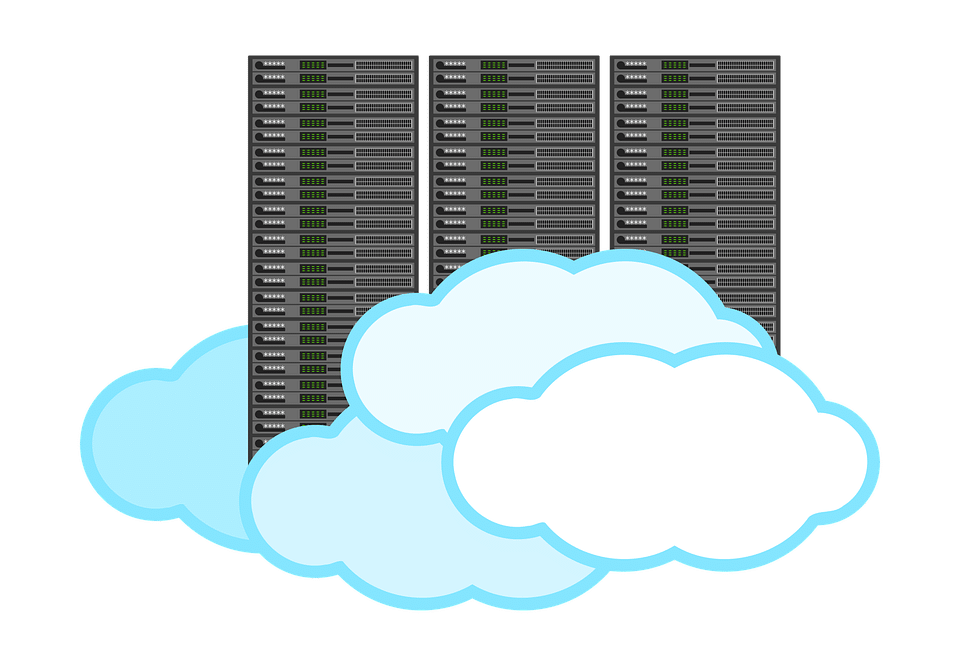 How the page load time of a website affects SEO, User experience and revenue
Storing data in the cloud is one of the best practices that IT companies are adapting to at a very fast pace. The benefits of having your data in clouds are immense. Clouds lets you access your data at any time from anywhere — which is adding more dynamism and agility to businesses. Teams can collaborate and work together on a single project across geographical boundaries. However, without everything on cloud, data are now more vulnerable. Hence, it is essential to secure your cloud and safeguard it from hackers. If you are leveraging clouds or planning to leverage clouds soon for accelerating your business, then your primary concern should be securing your cloud servers. If you're concerned with your cloud server security or wondering how to secure your cloud servers, here are some tips for you.
Firewall is a must
Any network is secured by the presence of a firewall. That's the basic and it includes Cloud servers as well. The firewall applies rules to all the traffic passing through the Cloud server ensuring only authorized traffic is allowed to pass. All data passing through the Cloud server are inspected and scrutinized. The suspicious data are not allowed to pass through the firewall.
Protective layers with user level work well
User specific access or role-based access work well to secure cloud servers. This can be done in tandem with internal and external data security standards.
Where is your sensitive data?
You need to store your data in the Cloud to get an edge in this dynamic and ever-changing business scenario. However, keeping away your sensitive and crucial data from the Cloud if you have a choice will help your cloud to stay secured.
Encrypt data transition
If your IT policy doesn't have included it, make it a mandate right away. Ensure all data interaction with servers happen over SSL transmission only to ensure Cloud security. Also, ensure that the SSL is terminating only within the cloud service provider network.
Conducting vulnerability assessment
Whoever is your Cloud server provider, ensure it has a strong incident response strategy in place along with regular vulnerability assessments. Ensure that if allows you to do critical vulnerability assessment daily or monthly rather than yearly.
Allow data deletion when applicable
Ensure you have a data deletion policy in place that lets you delete data when needed. This could be data of a customer who is beyond retention period.
Compliance audits and certifications that you should look for
Check with your Cloud server provider that they follow at least two third party compliance audits and certifications. Two critical ones are – Payment Card Industry Data Security Standard (PCI DSS) and SSAE 16 / SSAE 18 / SOC 1 / SOC 2.
Amazon VPC and security of Virtual Private Cloud
There are several features offered by Amazon VPC that monitors and keep a tab on VPC. Let's take a deeper look at it.
The flow log feature lets you figure out the IP traffic flow going to and from network interfaces in your VPC while ACLs act as firewalls for the subnets. Its main role is to control inbound and outbound traffic especially at the subnet level. The different security groups act similar to a firewall for associated Amazon EC2 instances. Its main function is to control both inbound and outbound traffic at the instance level.
So, what happens when you launch an instance in a VPC?
So, when you launch an instance in a VPC, you can link to a security group that you have created. In case you are not specifying a security group, the instance automatically associates itself to the default security group for that particular VPC, when it is launched.
Further, to secure your VPC instances, you can add network ACLs in addition to the security groups. The network ACLs work as an additional layer of defence.
The benefits?
Well, you can monitor all the IP traffic going to and from your instances by creating a flow log for your VPC, subnet and individual network. This gives you the ability to accept or reject suspicious IP traffic thus giving you an edge on cloud server security.
The AWS Identity and Access Management feature enables you to control access to create and manage security groups, network ACLs, and flow logs. For example, you may want to give access to only your system engineers and restrict the permission for the rest of the employees.
Most enterprises and start-ups are now using cloud extensively irrespective of the industry they operate in. That is because with migrating to Cloud is a cost-effective solution, apart from boosting their performance and agility. Businesses trust their cloud server provider and hence feel their data is in safe hands, this holds particularly true for non-IT related businesses. Hence, professional management of the cloud server and making it a safe environment is the responsibility of the service provider. Hence, if you are choosing for Cloud servers, choose a service provider that offers cost effective solutions along with a safe and secure cloud environment.