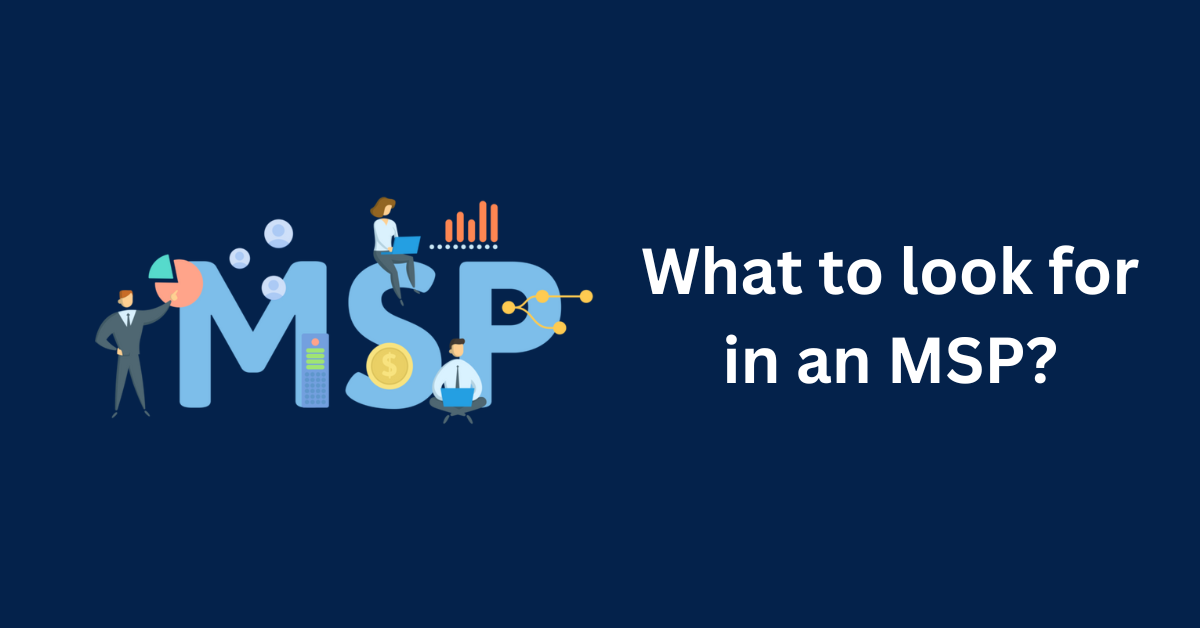 Technology is ever-evolving. Advancement of software, hardware and connectivity are the keys to business growth, helping business owners to achieve their goals. But it is not easy for everyone to be acquainted with every tech advancement that can benefit their businesses. Therefore, this rapid evolution of technology presents a real challenge to most business owners. Whether you're an entrepreneur or a well-established small- or mid-sized business, your organization's success depends on how you manage your IT infrastructure, data, and networks and utilize new technologies.
Despite these challenges, the COVID-19 pandemic and subsequent restrictions have made it more difficult for organizations to meet all these technical needs through in-house IT staff. Many companies had no choice but to accept remote working culture to sustain and don't even get enough time to prepare. Therefore, they have to face ongoing challenges of maintaining secure systems for organizational collaboration, data security, etc. To deal with all tech and security challenges and improve productivity, most organizations prefer partnering with a managed IT service provider (MSP).
Nowadays, organizations prefer to get professionally managed IT services from MSPs, so in-house resources can focus on their core business — instead of struggling to keep the IT infrastructure operational and secure. A reliable managed services partner can help you to manage your IT infrastructure, keep your network and data safe, provide relevant tech information, and help to incorporate the latest technologies. Hiring an MSP is indispensable for many organizations, but choosing the right managed service partner is also vital. Partnering with the right MSP needs your effort to find the right service provider according to your business needs. Before you choose an MSP, it is essential that you take your time to weigh the key considerations and then go for hiring.
Here are some points to consider before hiring an MSP.
Look For an MSP With Proven Track Record:
Every managed service provider claims to have highly skilled IT professionals and work experience. Do your homework and confirm their claim with valid evidence; ensure that the MSP have licenses and certifications under their belts. You must look for a service provider with a proven track record with relevant experience. One of the easy and effective ways to confirm your MSP's experience and expertise is to review testimonials from their previous clients – go through all customer reviews and previous case studies, and also study their websites. Try to know about their market reputation and go for an IT support service provider with a history of delivering a quality customer experience.
Look For An MSP Who Have Prior Experience Working in Same or Similar Industry:
An MSP with prior experience working in the same or similar industry has a better understanding of the needs of your industry as well as your organization. They can come up with more relevant and innovative solutions for your IT needs. An experienced MSP knows specialized software and regulatory compliance applicable to your business.
Every organization is unique and has different requirements — so there are no one-size-fits-all solutions. Even companies involved in the same business with similar employees can have different IT needs.
Equip To Provide Cloud Migration Services:
Make sure that your MSP is competent to help you with cloud services. At present, adopting cloud computing services is a common requirement for organizations. So, partnering with a service provider capable of helping you adopt cloud computing services is wise. Opting for a cloud-hosted service allows you to enjoy convenient, flexible, and cost-effective solutions for your organization. A trusted MSP who can help you with cloud migration is suitable according to the current situation.
Look For Scalable Support Services:
When it comes to technology, you must look for an MSP having the capacity to expand your user base. You must partner with an MSP that can easily accommodate your business needs in the boom time of the year and can scale it down when business is slow. Most companies have high and slow months and need a partner who can scale their solutions according to business needs. Look for an MSP that can efficiently accommodate your business growth and enhanced requirements.
Fast Response Time Is a Requirement:
Downtime is costly. Look for managed service professionals who can handle any IT issues and come up with suitable solutions in a short time. Be it a simple break-fix or a requirement of replacing any infrastructure, your MSP must be efficient in tackling everything quickly and efficiently. Make sure your MSP is equipped to provide on-time support over the phone, chat or through remote access, or on-site support depending on your need — your managed IT services provider must always be ready to lend a hand.
Better Network Security:
Network and data security is a huge concern for every organization. A trusted MSP must agree to monitor your network 24/7/365 proactively. An MSP with an efficient security protocol can spot network threats from afar. Ensure that that managed IT services firm agrees to provide you with backup and disaster recovery services. So, your MSP can provide immediate backup and disaster recovery support in an emergency like a cyberattack or fire accident.
Cost Savings Opportunities:
Before choosing an MSP, make sure some aspects can be cost-saving in the long run.
Go for a forward-thinking MSP that uses proactive monitoring to spot and prevent issues before a real crisis happens, causing downtime, data loss or other disruptions. A proactive approach is much better than break-fix services.
Go for service providers who charge flat fees for defined services by doing work right the first time.
Partner with an MSP willing to help you improve your bottom line. They won't ask you to subscribe for an extra service unless you truly need it.
Conclusion:
Partnering with a trusted managed IT support service provider allows you to concentrate on building your organization's productivity, resilience, and bottom line. It is crucial to do a thorough background check, know about all services you can get, and satisfy with the services packages offered by an MSP before partnering with them. A reliable MSP and suitable service level agreement(SLA) according to your business needs can provide you peace of mind.