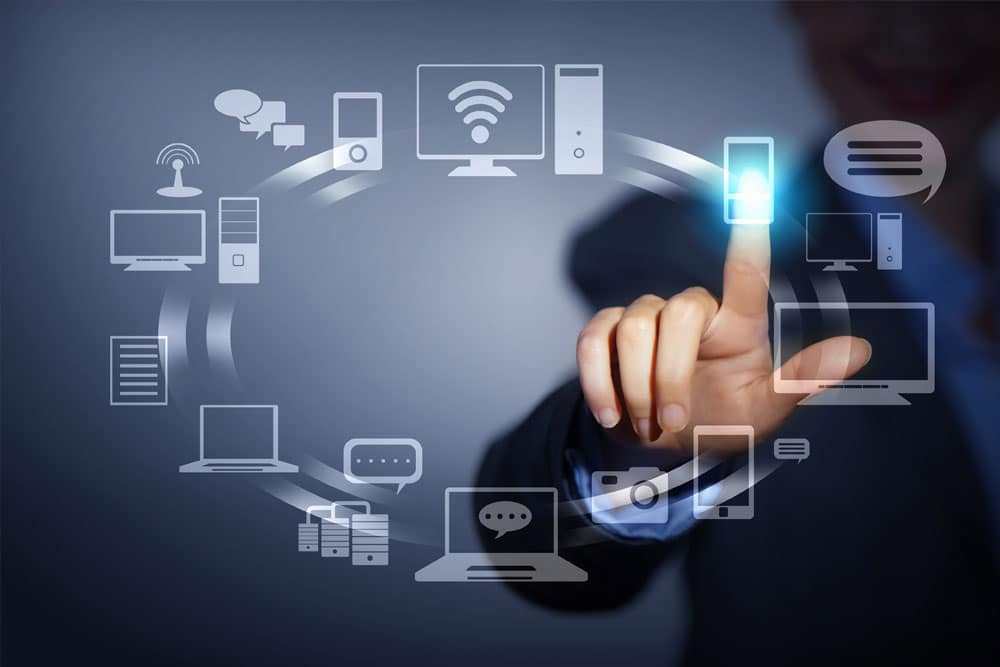 Managed IT services are being indispensable day-by-day for organizations that prefer to outsource certain business processes to make their business operations more efficient and productive along with cost-efficiency. Partnership with a managed service provider (MSP) enables companies to focus on their primary productive operations and improves their working efficiency to reach targeted business goals. MSPs are helping businesses scale faster by continuous monitoring, maintaining, or managing business operations, troubleshooting, system upgradation, and so on.
To provide optimum IT supports to an organization and help it to meet all industry regulations and market needs, managed service providers also need to upgrade their services and adopt cutting-edge technologies. With the changing requirements of the organizations, especially after the pandemic, MSPs are showing a paradigm shift in their technologies and processes to offer the best services.
For a more secure future, MSPs need to adopt a hybrid of MSP+MSSP business model that will place cybersecurity at the top of their service list. To offer up-to-date security service to the clients, MSPs need to improve their knowledge of all things security and ultimately add to their own Managed Services offering. In the current situation, it has become important for SMB's to adopt proper cybersecurity practices, otherwise, their businesses will be exposed to much greater risks. And, that's the reason MSPs always need to be technologically sound and up-to-date to offer services to SMBs.
This blog shows all the trends that managed service provider sector should incorporate to be future-ready.
Security is crucial:
As technology advances, the chances of cyber-attacks increase simultaneously. The hackers are always active to find to loss ends of the cybersecurity system to invade. Therefore, the MSPs need to continuously upgrade their cybersecurity services, so they can dodge all the chances of cyber-attack for their client companies and keep them safe from data theft or malware attacks.
The trend shows that cybersecurity is likely to have varieties challenges in the coming years. Technologies like Artificial Intelligence can increase the chances of malicious function; deepfakes is such a way of cybercrime that can exploit the security system of an organization and conduct unethical function. Companies can even be affected by phishing, especially spear-phishing causing massive costs. To cope with all such advanced cyber-attacks, MSPs need to develop infrastructure to offer Security Operation Center-as-a-Service (SOC-a-a-Service). This kind of services will make the MSPs be able to offer up to date services as per the changing face of security.
Up-to-date data management:
Data is always crucial; along with structured data management, it has been even more vital to manage unstructured data. Managed Service Providers (MSPs) need to evolve their systems to help their clients to manage their unstructured data, make them usable, and discard useless chunks of data to rescue valuable data storage for reuse.
To be future-ready, the MSPs need to evolve their unique set of efficiency to help their clients with data management of unstructured data. These requirements are becoming essential day-by-day to manage ever-expanding volumes of data in a multi-cloud or hybrid environment.
Along with an efficient multi-site and multi-tier data storage and management infrastructure, MSPs will be able to handle and serve their clients, data sources, users, storage destinations, along with all the statistics and billing data. This will enable MSP to manage customers with multiple sites, and manage multiple customers at a time. The up-to-date data management architecture will facilitate the MSPs to keep data, policies, users, and information separated for each customer.
Vertical Specialization:
The ability and proficiency of a managed service provider to serve a particular industry will be attractive as well as beneficial for their clients. Rather than being a jack-of-all-trades, MSP should focus to demonstrate expertise in a particular industry—this trend leads to more successful partners adopting. With the growing demand for managed IT services, companies are also looking for sector-specific IT services to meet the changing requirements. To meet those requirements and offer optimal service to the clients, MSPs need to enhance their industry-specific service area, hire professional experts, and well-trained service persons. Going into the future, the SMBs will definitely be benefited from specialized services; this will not only strengthen their relationship but also generate recurring revenue for both.
Continual upgradation to be an efficient cloud managed service provider:
Going to the future, a cloud-managed service provider will be much more desired for the companies willing to adopt the newer cloud platforms to improve a business digital transformation. An efficient MSP can help their client to overcome all the transformation challenges that they face due to the lack of skill and infrastructure. Along with cloud adaptation services, MSPs must focus on providing consumption-based pricing models, so the consumers can enjoy easy and affordable cloud service models.
Automation Rocks:
Automation of business processes has become an integral part for SMBs to make their business processes smooth and more efficient than the present situation. MSPs need to focus on business process automation technologies to help their client to adopt automation and rescue them from redundant and repetitive tasks. This will make the companies become more efficient and get a substantial amount of work done in lesser time.
Different industries have different automation needs and it's the key for an MSP to understand the industry-specific needs and prepare their service line to fulfill those requirements. An efficient managed services provider should come with advanced technologies and help their clients to implement custom automation across different business processes.
Conclusion:
After this Covid-19 crisis, business leaders have realized that their in-house team of professionals might not be sufficient to address the changing industry needs and cope with the continual technological advancement. Therefore, a huge number of companies are planning to outsource managed IT services for easy and faster technology adoption, automation, data management, cybersecurity, and so on. To offer the best services to the client, the IT managed service providers also need a continual update of their system, technologies, and hire professional expertise.
With an expert managed service provider, companies can get help in a wide range of business processes. Starting from cloud migration, cloud computing services, cybersecurity concerns, data management, etc., MSPs provide solutions for every business aspect that are tailor-made to suit their clients' business needs.