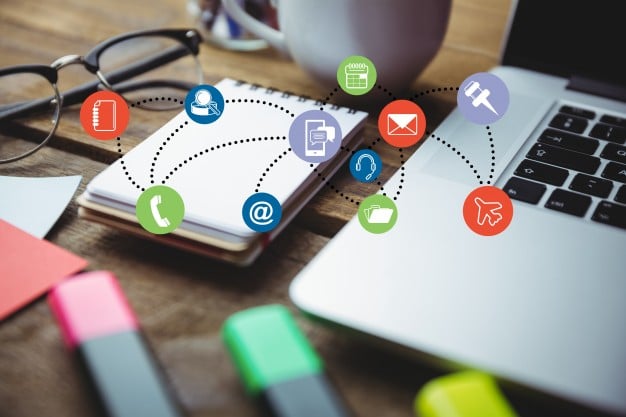 Until smartphones came to existence, marketing was done in the traditional way. Brochures and pamphlets were the common means to reach out to potential customers or buyers. Then the smartphones came and everything changed. Having a business app is not just a trend, but it is a necessity. If you're a business and if you don't have an app, then you are certainly lagging behind your competition. Having a business app certainly gives you an edge over competition to build your presence and offer your services to a wide customer base irrespective of the geographical boundaries. However, if you are a small or medium sized company or just starting up, cost can be a major hindrance to building your business app. In addition to the cost, it also takes a lot of effort, time and energy to build a robust app. As a mobile app development company, we often come across one of the most common questions from business – how to reduce the cost for mobile app development? Well, the good news is, if you have the right strategy in place, it won't cost you a fortune to build an app that works perfect and often WOW your customers. Over the years, we have tried different strategies and hacks that allow you to build a cool working app at an affordable cost. Sharing with you some of the tried and tested tips that have always worked for us.
App development cost reduction tips that work!
First thing first. The more features you add, the development cost increases. While we definitely love to have a lot of engaging features to make the app stand apart, when we have a fund crunch it is wise to go with the features that are absolutely necessary. To evaluate, make a list of the features that your app should have ideally.
Once you are sorted on what all features you want in your app, the next logical step is to build the app. You can either have an in-house team who can build it for you or you can outsource it to an app development company like us. The benefit of outsourcing is immense. You get to explore working with some of the best app developers, you don't need to bear the overheads of having an in-house team, and above all you get the best business app.
Next in line is determining the platform. While it is great to have an app that works on multiple platforms, you also need to keep in mind the cost of development such app. If your budget is limited, investing in a cross-platform app can help you to get the maximum ROI. Since a cross platform app development doesn't involve any hardware integration, you can significantly reduce the cost for app development.
Leverage the readymade open sources that are readily available. Not only you can build your app quickly using the open source platforms, but you also save a significant amount on the cost. What more? Since these are tried and tested platforms there is not much scope to go wrong.
Go for pre build features to further minimize the cost. For example, you can go for a third-party plugin support instead of building your own push notification or a 24 * 7 chat functionality.
Leverage MVP or Minimum Viable Product which is basically a prototype of an app you wish to build. Since it has all the required functionalities and features, it can let you test your app on real users and help you understand the engagement. MVP is a blessing that saves a lot of development cost and rebuilding cost. It also saves the app in its initial stage from bugs, if it arises at all.
Go for standard interface and animation instead of developing customized UI which will definitely cost you more.
Opt for the agile methodology to avoid repetitions, reduce expenses and minimize risk factors. As this methodology encourages to divide the entire development cycle into small phases, you can optimize it to the maximum to get the desired result at a minimal expense.
An app development doesn't end at the development stage. To make it work successfully, you need to monitor and address any technical glitches. Troubleshooting on time not only keep your expenses at bay, but it also helps to keep your customers satisfied and engaged.
While having an app is absolutely necessary to compete and thrive in this digital world, you don't need to burn a fortune to build one for your business. The key is to find the right mix of strategy and industry best app developers. Fortunately, we offer both. Get in touch to discuss how we can help you build an app on budget that gets trending!