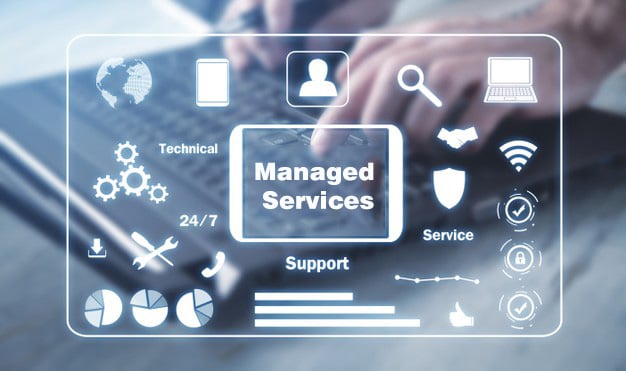 An IT Roadmap is a visible layout of a company's technology initiatives. These initiatives include every possible aspect of tech-integration, an approximate timeline of technology solutions implementation, and reasons behind the changes.
For a successful implementation of the IT roadmap, it is essential to consider whether the organization's in-house workforces have access and proper training of the technology that can improve their productivity. As it is not always possible to have in-house experts of the latest technologies, the enterprises have to depend on outsourced professionals for training and tech support for implementing new technologies.
Implementation of a successful IT roadmap needs thoughtful planning about technologies, their requirement in achieving the businesses goals, and assessment of the capability of the employees who will use them. Otherwise, there is a risk of overrunning both your budget and your project schedule without detailed planning.
What Makes a Successful IT Roadmap?
An IT roadmap basically represents the sequence of events that need to be incorporated into your business process within a limited timeframe to get the desired outcome. If the entire IT implementation goes appropriately, it helps to achieve business goals. But the incorporation of new technologies is not so simple. It needs an appropriate selection of technologies, infrastructure development, hiring, training of the existing workforce, around the clock tech-support, and most importantly—experts' support.
Most of the companies have neither the expertise nor the time to explore the new technologies, choose the right one according to business requirements, introduce new technology, and bring employees up to speed. Outsourcing virtual CIO (vCIO) can be a solution to this. An outsourced vCIO with Managed IT Services is the most suitable solution for developing a useful IT roadmap and its implementation. Managed IT service with their professional expertise can quickly identify the trouble spots of your business—many of which you may not even notice earlier, and can suggest the right technologies for business development and productivity. With the reliable guidance of your vCIO, you can climb up the steps to incorporate new technologies and take your business to the next level. With a reliable managed service provider, your tech integration will be facilitated through –
1. Appointment of Virtual CIO:
An experienced vCIO works to bridge the gap between the shortage of IT infrastructure and the business goal of your organization. They determine the requirements throughout the company and areas of weaknesses; based on the investigations, they also provide their recommendations and solutions. Their investigation covers everything from operations to IT support, sales, service requirements, and finance to develop a useful IT roadmap. Your vCIO can help you with strategic planning for the workforce shortage or surplus, projects to take on, and even help to handle expired software or necessary upgrades.
2. IT deployment with proper Tech-Roadmap
Many organizations, when they want to install new technologies according to their technical roadmap, might find it difficult to get a free time slot in the day for system update of the in-house squad. Even sometimes, network problems, technical maintenance, and other issues can keep the in-house team away from major projects. To resolve these tech issues, managed IT services can take day-to-day responsibilities of monitoring, maintenance, and troubleshooting so that the in-house team can focus on technology deployment.
3. Provide necessary skill and resource support
IT departments of a small and midsize business (SMB) generally consist of a limited number of experts. It is also common to have individual experts for a particular skill or technology. So, if a particular person drops the project for any reason, there is a high chance of delay in the rest of the tech roadmap. Until a suitable replacement is hired, your IT development roadmap will be stagnant.
To avoid such a situation, your outsourced IT infrastructure partner can be the solution. Along with providing managed IT services, they align a squad of experts or skilled engineers that you can hire to bridge the gap in the skill sets of your group.
Even when SMBs struggle to get the right person with selective skill sets to support their IT roadmap, the managed service partners can help you by providing a suitable resource to accomplish the job within the timeframe.
4. Around the clock monitoring service:
When your in-hour IT support system is inadequate to provide around the clock network monitoring facility as well as tech-supports, you can consider your managed service partner to incorporate 24*7 vigilant monitoring and maintenance system to ensure the smooth running of systems and network. Managed IT services are equipped to address the difficulties quickly and restore the IT infrastructure. Otherwise, untimely network failure or system malfunctioning can affect your team, your roadmap, and the entire business.
5. Create your strategy
Managed IT services prepare the tech integration strategy according to your business roadmap and business goals. When planning or creating a technology roadmap, it should be firm with some room for flexibility. IT is growing abruptly, and a useful IT roadmap needs you to incorporate step-wish IT development, which ultimately leads you to your strategic goals with a long-range destination in mind.
6. Plan for disaster recovery
Back up and disaster recovery is essential for the successful completion of any project as well as an infrastructure development initiative. Considering your managed service partner for the backup and disaster recovery during the implementation of the IT roadmap is one of the best options for the organizations.
Apart from the above-mentioned criteria, your managed service partners take care of tracking IT progresses and report license compliance. They also do thorough research and find out the best Cloud practices for your business to reach your desired destination.
Conclusion:
A managed services provider (MSP) is one of the most crucial factors to navigating your way to reach the ultimate business goals and a bright future. The outsourced IT support service under the guidance of your vCIO provides a comprehensive service package that takes care of all your essential jobs to following an IT roadmap. Your MSP partner helps you to dodge all the "traffic" and "accidents" along your way on the IT roadmap and help you arrive quickly and safely to your desired destination. It is always good to have a reliable managed service partner who can guide you all the way.