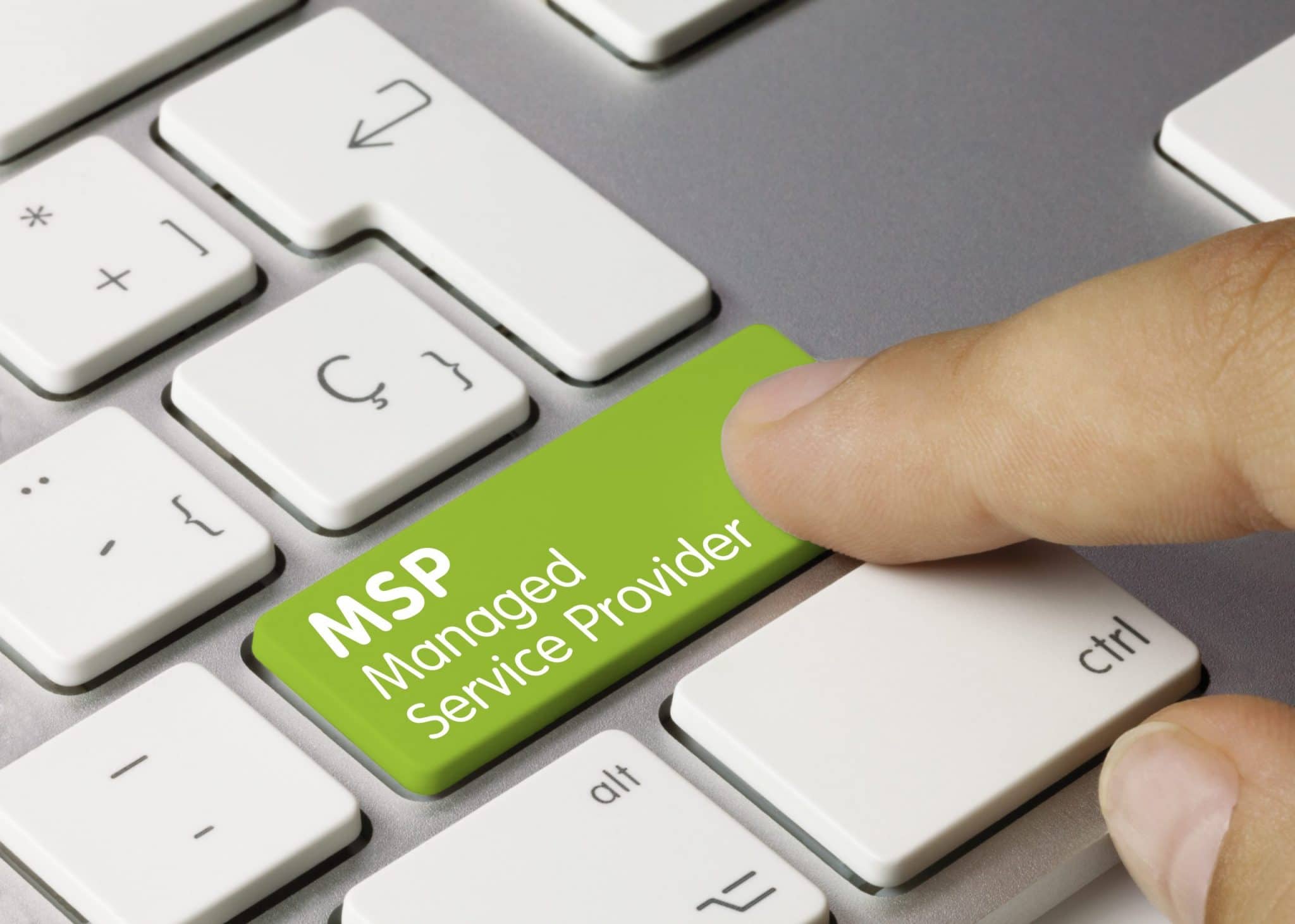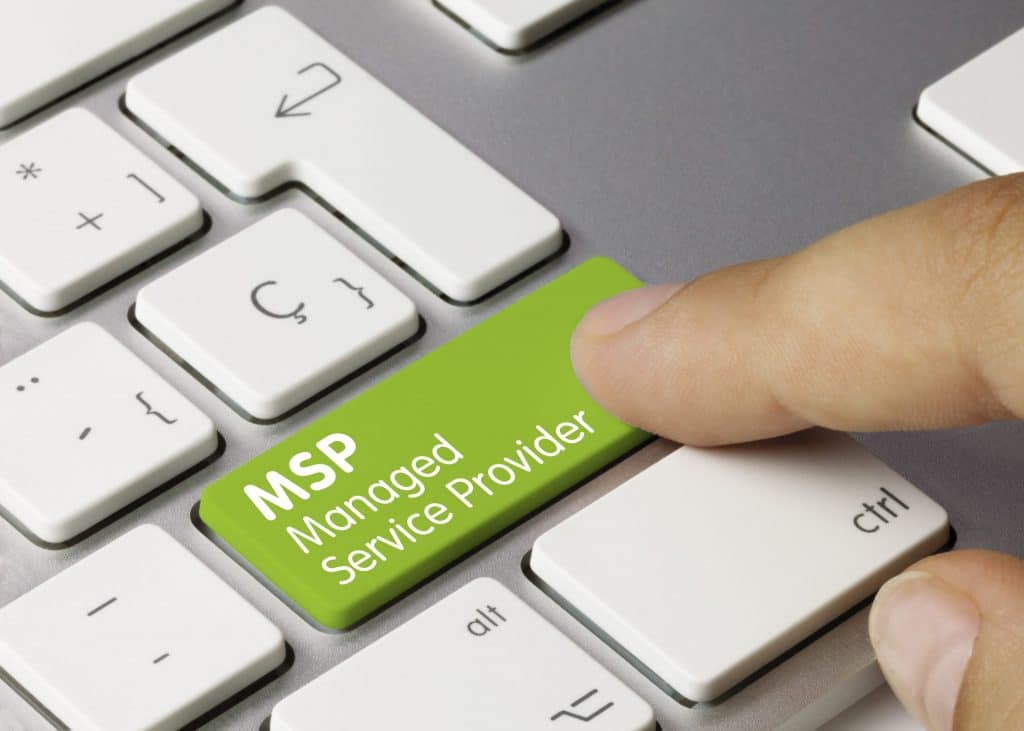 Ever developing information technology is often regarded as a headache for small and medium-sized businesses (SMBs). It is quite inconvenient for SMBs to catch up with speed and incorporate cutting-edge changes into their companies with their in-house resources and limited budget. Therefore, the easiest and most effective way for organizations to get specialist IT support is to outsource efficient managed IT services providers. Rather than depending on a single in-house IT staff, who might leave, take holidays, or lack the requisite knowledge and skillsets for various issues, it is wise to have professional IT partners by your side. By choosing the right IT partners for your company, you can get maximum IT support from a team of committed IT experts.
It sounds fascinating that hiring a managed service provider can resolve your IT issues, but it is not so easy to get the right managed service provider (MSP). If you don't have the right one, you may face multiple complications like inadequate IT support, excess expenditure, etc.
When looking for an MSP for your business, the primary issue is that many MSPs tend to be identical on paper. They all provide surveillance, cyber security, preventative maintenance, help desk facilities, strategic guidance, account management facilities, etc.
In normal conditions, all goes well; but the problem arises when anything unexpected happens. Situations like unexpected downtime with no explanation, disappointed staff for poor MSP's services, disputed charges, etc., can disappoint you. It is true that unexpected incidents can happen, but important that how your MSP manages the situation, how fast they can up your systems and their attitude to you as a service provider. Here are some aspects to consider that indicates you might need to change your existing managed services company.
1. Insufficient Flexibility
Flexibility and scalability are two top requirements for SMBs. They need versatile service providers who can adjust to their changing needs. You might not have equal service and support requirements throughout the year. If your current MSP doesn't agree to provide flexible service packages as per your changing needs, you probably need to look for a new service provider. Make sure your new MSP agrees to provide flexible services as you need in terms of services offered and pricing as well.
You have a lot of options available in the market and mustn't hook up with an MSP that refuses to meet your service and support needs. You should move on and look for the one that works for your business.
2. Repeated problems
Your MSP should use advanced incident databases and efficient monitoring systems to proactively find and fix issues before they interrupt your business. Incidents can happen, and when a problem arises – your MSP must have the documentation and processes in place to resolve the issue. They also need to have a standard method for quickly fixing the problem if it arises again.
If you have to face the same issues and subsequent downtimes over and over, you may need to switch your service providers. Having the same issues repeatedly means your MSP is not properly tracking issues, or they are not able to fix those issues permanently. Common issues like backup failure, low memory, and PC or server crashes are those that your MSP needs to be aware of before you do. An efficient MSP should be able to prevent issues from occurring and build up a system to avoid them in the future.
3. Poor communication
A successful partnership and teamwork depend on good communication. Lack of effective communication between an IT consultant and their client not only results inefficiency but also delay in response time. It is essential to maintain good communication, convey updates and/or feedback to the clients, and provide fast responses to queries.
It's probably time to find a new managed IT service provider if your communication with your current MSP is not prompt and effective. Working with IT experts who are direct, frank, and open to constructive feedback is not only beneficial for clients to understand an issue but also helps in making correct decisions.
4. Slow response time
Issues like network outages, server crashes etc., are common; and when such situations happen, you expect an immediate response for your MSP. If you notice that your MSP is taking ages to restore the system to workable condition, you might need to think about changing your service provider. It is frustrating to deal with a poor and slow IT support service at a time of emergency. Every idle minute due to an unresolved IT issue can lead to a loss of productivity.
5. Trust issues with MSP
It is crucial to have a trusted partnership with your MSP for an efficient work environment. At any point of time, if you find that your MSP seems far away from your business goals and budget—it's time to rethink about your partnership. Your tech service provider should treat you as a partner and do their best to meet all your IT and security requirements.
A competent MSP provides guidance for hardware upgrades and better workflow and software systems. They generally possess invaluable industry-specific knowledge of what can be the best fit for your business and what may not work at all. Without a trusted IT partner, you cannot be confident about the best services, applications, and/or components to invest in.
Is it time to change your existing managed IT service providers?
It is not always possible for business owners to have adequate knowledge about every technology update, and this is where you need the help of your MSP. You need to assess your tech service provider to ensure that they are helping you to make the best decisions for your company. Make sure that MSP is a reliable business partner. Otherwise, you can't trust your MSP to deliver reliable, cost-effective IT solutions for your business, and you might face difficulties in the long run.
If you find that your MSP is not keeping you up-to-date on possible problems or proactively checking your infrastructure to make sure your IT solutions are still working, they are not playing the role of true advisors or IT consultants.
If you and your staff have encountered that your current managed IT service provider is not functioning accordingly, you should consider changing your MSP to better your organization.
Now what?
Changing your MSP will not be so difficult. An efficient MSP can easily take over the charge of your IT services without affecting your productivity and security services at all. With a trusted you'll experience better technical support, security measures, strategic IT consulting, and also the value your company deserves.