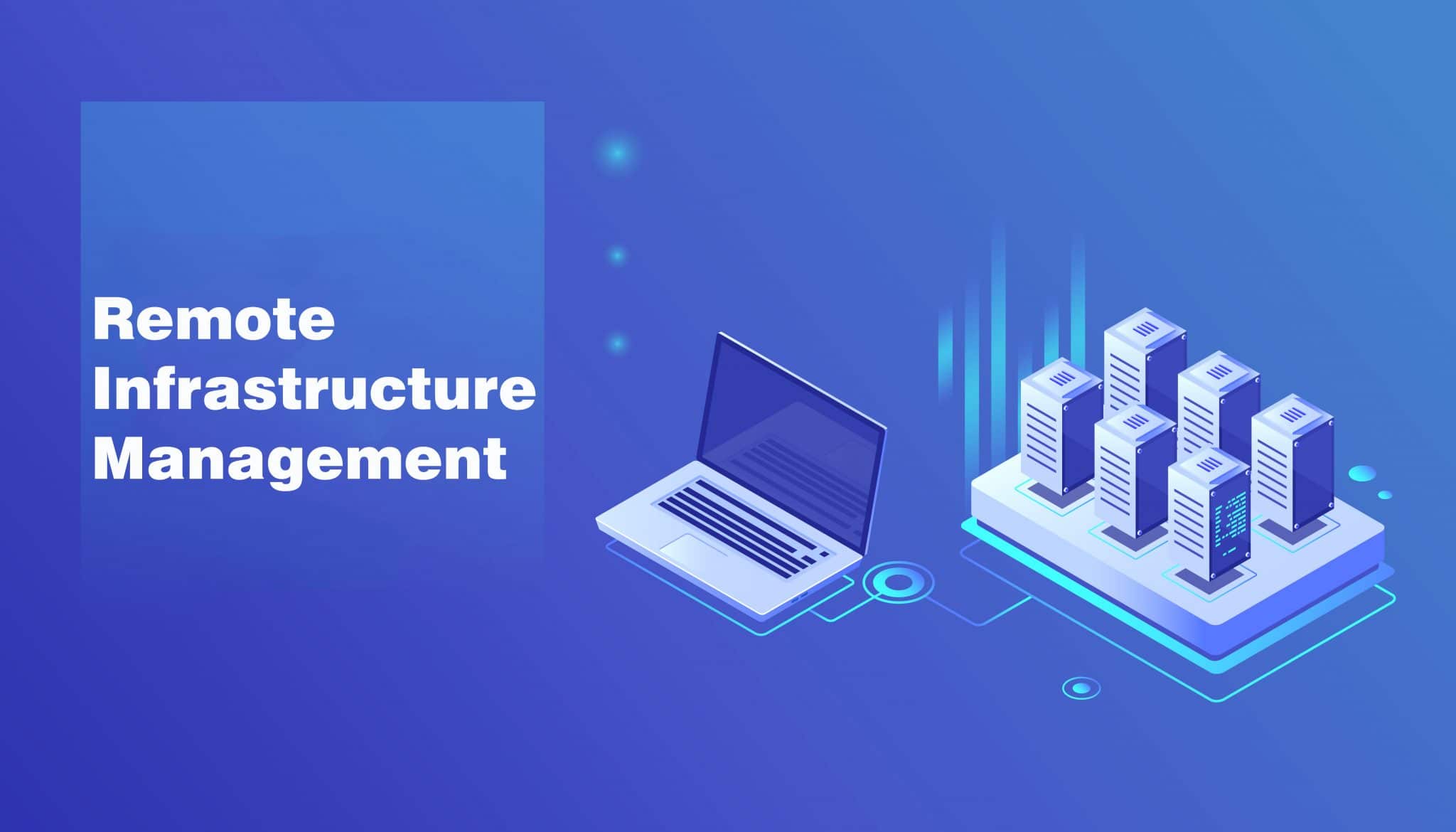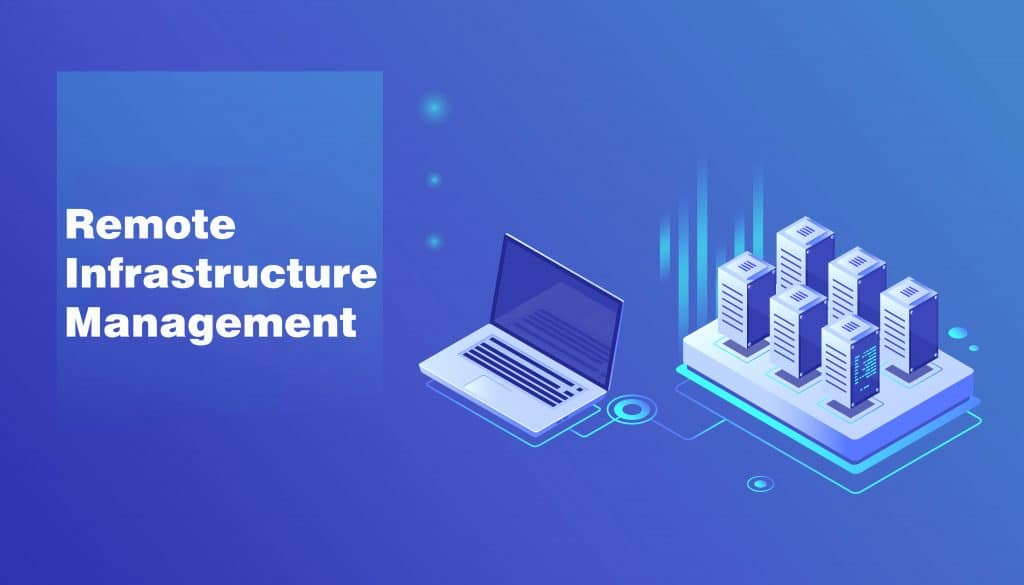 Remote Infrastructure Management has become a vital aspect for organizations irrespective of the size and the industry. In earlier days, companies used to manage their entire Information Technology (IT) infrastructure from their premises. With the increased demand for better services and advancement of technologies, this on-site model seems inadequate to serve all the business requirements. Now, the companies require a faster, efficient, and cost-effective IT infrastructure management system that offers instant scalability.
Remote Infrastructure Management (RIM) is the most suitable solution for evolving tech support demand of organizations. This is the process of managing an organization's IT infrastructure entirely or partially from a remote location. Sometimes, the entire physical infrastructure of the IT management service remains geographically separated from the operating units of the organizations. Several large organizations possess a central IT infrastructure management unit that remotely controls and manages all functional areas functioning from distinct locations. Even multiple organizations outsource the entire remote infrastructure management processes to other IT service providers with expertise in managed IT services.
Why choose RIM?
With a remote infrastructure management service, enterprises can remotely manage or outsource IT components like computer hardware and software, networking, data storage devices, IT security devices, cybersecurity, and servers. The incorporation of remote infrastructure management services can help enterprises reduce their IT expenditures and improve productivity and flexibility in operations. Remote infrastructure management companies are equipped to provide services like complete Network Operation Center (NOC) managed services, hybrid management services (NOC + On-site), incident and problem management, Operating System health management, and user management services. These services are beneficial for enterprises in managing their IT infrastructure with better coordination and reduced workload related to system maintenance and troubleshooting.
Benefits of Remote Infrastructure management
Key benefits of incorporating remote infrastructure management services in your business are:
24*7 Support Service:
Technological infrastructures are prone to breakdowns and malfunctioning. Therefore, enterprises need 24*7 support services for troubleshooting and instant solution to restore systems. This makes remote infrastructure services an indispensable solution. Efficient remote infrastructure management companies allocate a team of experts that conduct around-the-clock IT infrastructure monitoring to identify and resolve problematic changes in the network and provide instant support as required by the enterprise's in-house workforce.
Enhanced Uptime:
Remote infrastructure service providers offer advanced technologies, state-of-the-art equipment, professional expertise, training to the employees about the latest technologies, and so on to improve the productivity and efficiency of the IT infrastructure. This integration of technologies, 24×7 support service, and system upgradation improves the enterprises' uptime, which ultimately contributes to revenue generation.
Constant Technological Advancements:
Technology is an ever-changing aspect. To cope with the constant technological advancements, enterprises need the help of their remote IT infrastructure service providers to incorporate the latest technologies, provide training to the staff, and manage infrastructure. Otherwise, it could be a hurdle for enterprises to pay for constant staff training and invest in new technologies and management services.
By hiring efficient RIM support, enterprises can update and manage their IT infrastructure at a comparatively low cost.
Customized Services
Remote infrastructure management service providers offer customized services to meet the business requirement of different enterprises. They offer varieties of service packages to cope with the business-specific requirements of the enterprises such as complete management of servers, networks maintenance and solutions, on-site experts for training or to cater internal help-desk, and so on.
Along with these standard services, they also offer services like infrastructure analysis or provide skilled resources to ramp-up or ramp-down according to business demand, etc. All these services aid enterprises in saving costs and minimizing downtime.
Reduce day-to-day maintenance
RIM services help enterprises in regular IT infrastructure maintenance services and also take timely action to minimize downtime. With this centralized IT infrastructure management facility, the in-house workforce of the enterprise can focus on their work and innovations.
With a reliable RIM partner, you can have around-the-clock access to crucial system and software upgrades and patch management services. This privilege will enable you to enjoy seamless continuity of business operations and improved service experience for customers and stakeholders.
Supports productivity and efficiency:
Incorporation of remote IT infrastructure management services is the easiest way to optimize the IT functionality of the enterprises. Your RIM partner brings all of their experience and expertise into your organization. When your RIM partner focuses on maintaining IT systems, you and your workforce can concentrate on your business strategies and goals. Maintenance support also helps to reduce the IT budget of the enterprises as a single, central setup handles the responsibility for the entire IT infrastructure instead of numerous distributed infrastructure setups.
Fast integration of the newest tools and services
With a reliable RIM partner on your side, your organization will be equipped to integrate the latest technologies and tools quickly. They will also help in the fast incorporation of state-of-the-art services into your on-going IT strategy, as required.
Cost-efficiency:
Hiring a RIM company is a cost-efficient practice. The cost of outsourcing your IT responsibilities to a reliable RIM vendor is much lower than the expense of maintaining an on-site IT department. Especially for enterprises with business locations scattered across diverse geographies and time-zones, RIM is the best option for centralized and around the clock services in a cost-efficient manner.
Stay One-Step Ahead of Your Competitors with a reliable RIM partner
With an efficient and reliable remote infrastructure management partner, you can empower your organization with the latest technologies and tools for operational success and provide the best service experience to your customers. Hiring remote infrastructure services also helps enterprises minimize their overall business risks, downtime, and expenditure while improving user satisfaction levels. However, it is crucial to get the right vendor to avail services according to your business requirements. There are leading remote infrastructure management companies having experienced and certified consultants to ensure the smooth running of the IT infrastructure of your organization with continual monitoring and maintenance service.