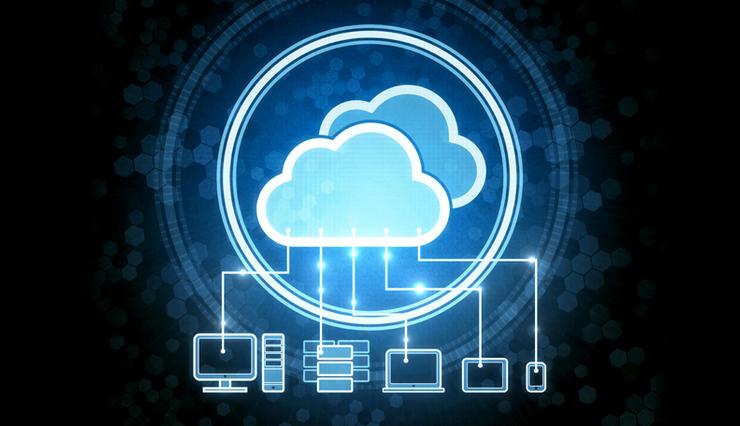 The COVID-19 pandemic has affected all most every industry in different ways. The crisis has made the owners change their outlook towards work culture and accept updated technologies to re-establish a profitable outcome. They understand the need for work remotely, agility, security, complicated data management, disaster recovery plans, etc., and all these can efficiently be addressed with cloud computing.
Prior to COVID-19 pandemic, many businesses accepted the advantages of cloud computing and become cloud-dependent with the urge for digital transformation. But this crisis has now made cloud transition a necessity for most of the companies to continue their business rather than an afterthought. This unpredicted crisis has forced companies to recognize cloud adoption as a crucial catalyst for business transformation and rethink their cloud strategies. There are some key ways through which the pandemic is redefining enterprise cloud strategies in terms of adaptation, accessibility, and scalability.
The businesses can also take help from the Cloud IT consulting companies to understand the efficiency of Cloud infrastructure and services. Cloud computing facilitates organizations to access data and applications from anywhere and any devices with an internet connection. This accessibility helps them gain critical insights to uncover opportunities and expedite decision making in these challenging times. And the most important thing is, Cloud adoption not only offers accessibility and remote working facility but also an efficient data protection system. This system even can help to work with data complexity, bring greater data visibility, lessen the legal and regulatory risks, and save costs. There are reasons how cloud infrastructure can help organizations to successfully reboot.
Modernize and fast backup and recovery:
While companies are encouraging workforces to work from home to ensure their safety as well as business continuity; well accessibility, simplifying data backup, and recovery are the vital steps of data management. The cloud data protection system expedites the backup process as well as the data recovery. Here in cloud infrastructure, a single secondary copy of all data is stored as a backup; this secure backup system can even eliminate the requirement of any backup hardware locally. This process is very much convenient and more cost-effective than a traditional backup procedure. Therefore, data backup is possible at any point of time and is also available and accessible from everywhere in the world.
Due to highly distributed work architectures, organizations are becoming increasingly vulnerable to cyber-attacks. And such destructive cyber-attacks could result in data loss causing severe impact on businesses. The cyber-attacks and disaster recovery can also be well- tackle with cloud infrastructure. Its seamless recovery process helps in the continuity of operations and also addresses vulnerabilities. To achieve this, the companies can connect with cloud server providers in India and evaluate the resilience of underlying infrastructure and associated processes.
Efficient Security:
When the entire organization is remotely connected and applications moving to cloud, it is very essential to secure critical company data and files across multiple clouds. To avoid any kind of data breach and information theft, cloud security teams maintain safety procedures and efficient technologies. They use advanced threat detection and monitoring technologies that enable collaboration, prevents data leakage, and help to implement all internal security policies.
The virtual private networks (VPNs) offer secure remote access facilities to the employees in different parts of the world. Similarly, the cloud strategy also includes Identity Access Management (IAM) capabilities to define access-based controls.
Stress-free malware protection:
With current remote working environment, malware attacks can be a real threat to organizations causing data theft or important information loss. Therefore, an effective and complete malware attack recovery infrastructure is needed to offer a secured working ambiance. The cloud-based data protection system with flexible backup capability can provide the most reliable, systematic, and recent backups for easy data recovery. During pandemic, when employees are working from home, there could be higher chances of data breach and malware attack. Therefore, cloud infrastructure with an easier and foolproof recovery system is effective now than ever.
Data protection with detection of data abnormalities:
The efficient cloud protection system offers complete data protection with early detection of data abnormalities. There are certain patterns of unusual activities and threats causing data theft, such as renaming or encrypting mass files, abnormal traffic from a site, deletion of thousands of database records at a time, and many more. Compare to manual monitoring of companies' data systems, the cloud protection system is more efficient and fast; it also immediately alerts in case of any unusual activity.
All in one approach:
Starting from business process mapping to having the right set of tools, all come with cloud infrastructure; it enables different enterprises in seamless lifecycle management and well-planned execution of businesses with remote workforces. A cloud infrastructure involves having the required skills, processes, and tools all in place for deployment, monitoring, management, automation and scoring, release management, data management, and other events that can help in the successful operation of a digital enterprise.
Cost efficiency:
During pandemic, when budget crunch is a serious issue in almost every sector, companies are looking for cost-effective options to ensure smooth operations. IT infrastructure management service will also be under scrutiny and cost efficiency is one of the main criteria for the acceptance of technologies. Cloud journey is one of the cost-saving procedures; with cloud-based data protection, the companies don't have to buy or maintain backup and other data system hardware and software. This system also eliminates the requirement of physical data storage or backup. Therefore the IT teams are not required to manage multiple data systems hardware and media.
In case of a server or website crash, cloud infrastructure offers quick recovery that helps in lesser business interruption and minimum revenue loss.
Considering the efficiency, robustness, and cost-efficiency of cloud infrastructure, several companies have adopted this technology to ride over the COVID-19 crisis. The adoption of cloud has been accelerated as the organizations are being benefited by many new initiatives natively on cloud. The Cloud-based infrastructure and collaboration tools are helping the enterprises to stay well-collected with their employees, clients, and partners. It enables seamless business operations during the COVID-19 crisis and this has increased the confidence of enterprises in the implementation of cloud.