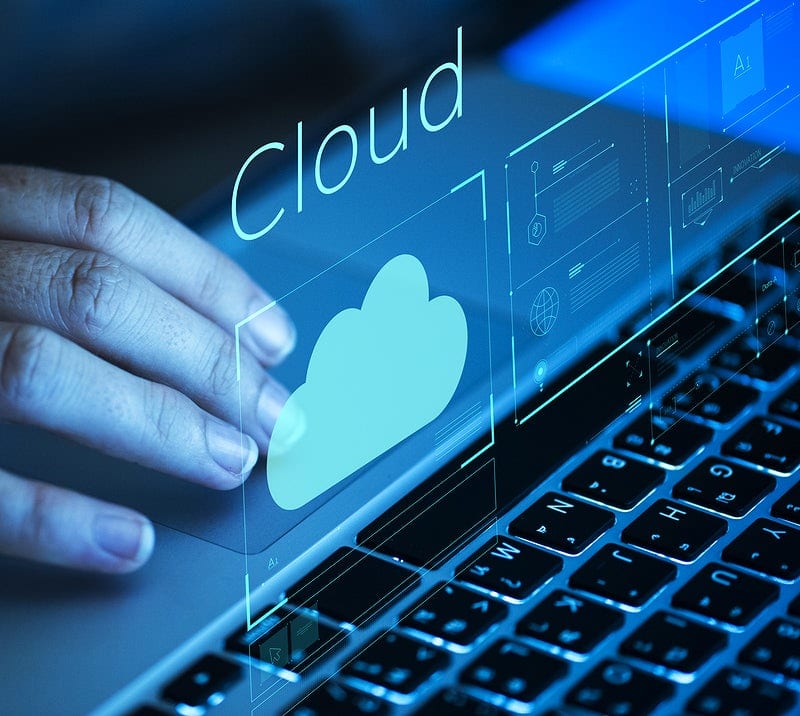 According to the latest survey report, in 2020, 65% of companies have increased the use of cloud infrastructure, and it has increased up to 86% in 2021. With these statistics, you can see that small and medium-sized businesses (SMBs) are using the cloud more than last year. For maximum advantage from the cloud, there are multiple things to consider. Otherwise, your progress can be hampered by a lack of cloud skills, lack of funds, non-acceptance from the staff, or the threat of a cybersecurity breach.
But the benefits of the cloud are far outweighed by potential risks – multiple companies, irrespective of their size, have accepted the cloud. Especially after the Covid-19 pandemic outbreak, when companies are forced to accept remote work culture and also face budget crunch, the cloud computing advantages have made the cloud one of the appropriate options for organizations. The cloud allows SMBs to scale their growth in a cost-efficient manner. Here are the top nine advantages the cloud adaptation for small and medium-sized businesses.
1. Accessibility
In traditional systems, employees need to go office to access essential and sensitive office documents and applications to complete their work. But implementation of cloud computing has changed the situation. Now, employees can access everything, including applications, documents, spreadsheets, images, communications – from anywhere and anytime.
With cloud computing and technological innovation, the concept of work culture, security system, and employer-employee expectations have changed. Cloud computing is key to the success of remote work culture, productive business travel, and so on. The cloud has improved the accessibility to the data from anywhere and anytime, which empowers SMBs to have better work efficiency and timely task completion capability.
2. Scalability
The cloud can influence your business growth by providing timely and adequate support. Whether you need to scale up or down headcount, services, production, or customers, the cloud can quickly and easily satisfy all your business requirements. In short, you can easily handle the growing or dwindling demand for resources with the cloud.
As SMBs may not have similar resource requirements throughout the year, they prefer the cloud's flexibility regarding recourses. So, SMBs can easily cope with the
market fluctuations to internal shifts.
The cloud enables SMBs to have more or fewer resources and work capacity based on their current as well as potential needs without having to predict the future outright.
3. Minimize On-Site Infrastructure Investment
Even just a few years back, most of the companies used to consider IT as one of the most expensive aspects as new servers, routers, data centers, and other capital expenditures (CapEx) took big bites from budgets. But cloud computing has changed the situation. Now, SMBs can quickly get ride of this enormous up-front IT cost and better meet the current and growing business needs with the cloud. Cloud allows SMBs to transform most of IT CapEx to an OpEx model – it better suits the restricted cash-flow of the SMB.
4. Backup and Disaster Recovery
In this digital age, every business, irrespective of its size, needs a solid backup and disaster recovery strategy to keep the business smoothly running. With the cloud, you can get a seamless off-site backup solution available irrespective of the size of your business. Using cloud storage instead of an on-premise data center offers your more reliable and infinite data backup infrastructure. It's the right option for quick data recovery as well.
5. Flexibility
Most cloud providers work on a subscription-based OpEx expenditure model. Therefore, SMBs don't have to predict future expansion and invest in infrastructure as well. If your business grows, the cloud has room for that growth. And when the business is down, you can pay according to your needs – costs will decrease to match your needs. This service flexibility is crucial for SMBs. Cloud enables SMBs to behave according to their business needs, adapt and meet the needs of their clients immediately.
6. Automatic Updates
Servers' maintenance involves a lot of work and expanse as well. But as you adopt cloud infrastructure, you don't have to bother about server maintenance. The cloud also offers no-hassle management of technologies powering your business. Your cloud partner also rolls out regular software and security updates, and your in-house IT team will get more time to focus on strategic initiatives to grow the business.
7. Collaboration
Teamwork is the key to a productive and successful business. Especially in the current situation, when remote working has become the new normal, virtual collaboration is crucial. And, here, the cloud can play a vital role. SaaS solutions, like Microsoft Office 365, offers organizations an opportunity for easy real-time collaboration on data and analytics. Cloud tools, like Cisco WebEx Teams, provide an all-in-one business collaboration and communication platform.
8. Efficiency
Cloud adaptation can improve your work efficiency by removing monotonous and time-consuming tasks like work and process optimization, IT maintenance and monitoring, etc. Cloud allows your IT teams to focus on improving technology investment and deployment instead of patching servers in endless cycles. SMBs that switch to cloud computing can reduce their energy consumption by up to 70%.
9. Security
Security is always a top concern for SMBs. Many organizations still have doubts regarding security when planning cloud migration. Public cloud providers offer cloud services to different organizations, including those that need a higher degree of data security – like the Department of Defense (DoD), National Oceanic and Atmospheric Administration (NOAA), etc. They all use the cloud service for better functional operability.
As SMBs opt for the cloud, they can enjoy the same secure cloud infrastructure required by these larger institutions without investing a huge amount in infrastructure. It will be a win-win situation for SMBs with high security in the cloud and reduced expenditure.
Conclusion
For a successful cloud adaptation, you can consult a reliable cloud infrastructure company. Their dedicated cloud experts will help you to assess your achievable business goals, develop a plan with the right solutions and providers, and also design and implement an optimized cloud solution. Your cloud journey will be smooth and efficient with a reliable cloud IT consulting company.