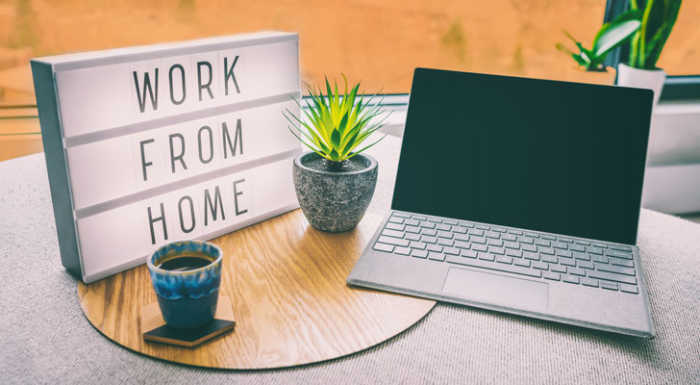 Due to the pandemic shutdowns, multiple companies are pushed to incorporate remote working cultures for business continuity. There was a significant shift in business processes to keep up for the foreseeable future.
Considering the advantages of remote working, several major international organizations have already decided to continue business with remote working culture, and they don't have immediate plans to bring their staff back to the office in a traditional operating infrastructure. So, remote working is crucial in upcoming years for organizations irrespective of their size. With that in mind, it's vital to incorporate the right technology and tools to facilitate remote working.
Cloud computing is one of the significant approaches that can facilitate remote working in multiple ways and provide a better remote work environment.
Here are the top seven benefits of cloud technology for remote working practices.
#1 No Geographical Limitations
One of the benefits of cloud computing for remote working is the flawless communication facility and connectivity that helps to remove the barriers between geographically distributed teams. Tools like real-time communication platforms are just one example to remove the geographical limitations. Cloud computing allows easy, organization-wide communication that definitely facilitates remote working.
#2 Improved accessibility
Even just a few years ago, accessibility was one of the biggest challenges to successful remote working. But cloud computing has made the accessibility seamless as it allows remote workers 24/7 access to information they need to conduct their jobs. Remote workers can access files not only at any time (when they need them) but from any device with internet access. The cloud also makes it easy for administrators to control access to specific cloud resources.
Administrators can customize authentication requirements and access policies to ensure that employees have the correct permissions for what data and information they can and cannot access. Even these settings can be configured remotely to ensure that all remote workers can access what they need while away from the office.
#3 Flexible scalability
In the current situation, when the budget is a big concern, efficient scalability means a lot for cost optimization. And cloud computing technologies allow you to do that efficiently. Scalability in the cloud signifies both vertical and horizontal scaling:
Vertical scaling means addition or removal of CPU, memory, or I/O resources to a server, replacement of the server with a powerful one, or changing instance sizes
Horizontal scaling refers to adding more or less servers as per workload
Cloud computing is ideal for administrative teams to manage geographically distributed workforces without accessing a physical location like a server room.
When you shift to remote work, you need to accommodate all your employees' needs to access the cloud resources. And the cloud enables you to quickly scale up and down to accommodate the increase and decrease in remote workers. This flexibility of cloud computing also helps you cost-efficiently manage your business needs.
#4 Improves productivity
When organizations are operating with remote workers at different levels, they need to be sure that their workers are always as productive as possible for business continuity. Cloud computing is an efficient way to maintain the productivity of your workforce regardless of the environment an employee is working in.
After the survival of the companies from the initial devastating effect of the pandemic, organizations are now focused on agility and growth, and the cloud can contribute a lot here.
When your workforces are working remotely, their productivity can be compromised by the need for consensus decision-making. But with cloud computing practice, your employees and management can make decisions based on readily available data that helps to promote productivity.
#5 Enhanced security
Another vital benefit of cloud computing is that it is designed with cybersecurity in mind. Cloud services are designed to operate on a shared responsibility model¾it guarantee the overall safety of the cloud.
Public cloud platforms, such as Amazon Web Services(AWS) and Azure, allows users to designate specific security measures, like setting up user permissions, encrypting data, and enforcing other measures to prevent several security threats.
#6 Greater compliance
Organizations in highly regulated industries, like government, healthcare, education, finance, and telecommunications, must ensure that they have incorporated the appropriate measures to maintain confidentiality and secure their data. Cloud computing services often include special configurations for compliance that helps organizations a lot in regulated industries to manage their sensitive information. This is an essential service when organizations have to manage employees across locations to ensure that their sensitive data is secure.
#7 Improved collaboration
To make remote working productive and successful, collaboration and effective communication are two indispensable components. And cloud technologies can contribute a lot to it. With cloud computing, your distributed team can use cloud storage tools and work on a single document simultaneously, updating and editing it together. With version control facility can track the changes and move back to any of the editions. There are effective options to communicate and coordinate for excellent virtual collaboration.
Apart from the above-mentioned benefits, cloud computing services also facilitate remote working with automation for business processes. Cloud computing can simplify day-to-day work for employees by automating several tedious but crucial processes to save time, reduce the chances of manual error, and save resources.
Several things within a cloud environment can be automated, which ultimately improves productivity. After all, every active staff prefers to focus on the value-creating tasks rather than monotonous, repetitive tasks that can be otherwise automated.
Conclusion
Cloud management platforms can help companies optimize their public cloud usage, cost optimization, automate manual processes, improve cyber security, and enhance compliance measures. To make your remote working more successful, you can consider a cloud infrastructure company to incorporate the advantages of cloud computing in your organization. Implementation of a cloud management platform delivers you total visibility into infrastructures and organizational management. A cloud IT consulting company also helps organizations achieve significant cost savings while ensuring the highest level of security and compliance for large enterprises.
A reliable cloud service provider helps its clients with cost management, cloud automation, total compliance, and top-notch data security.