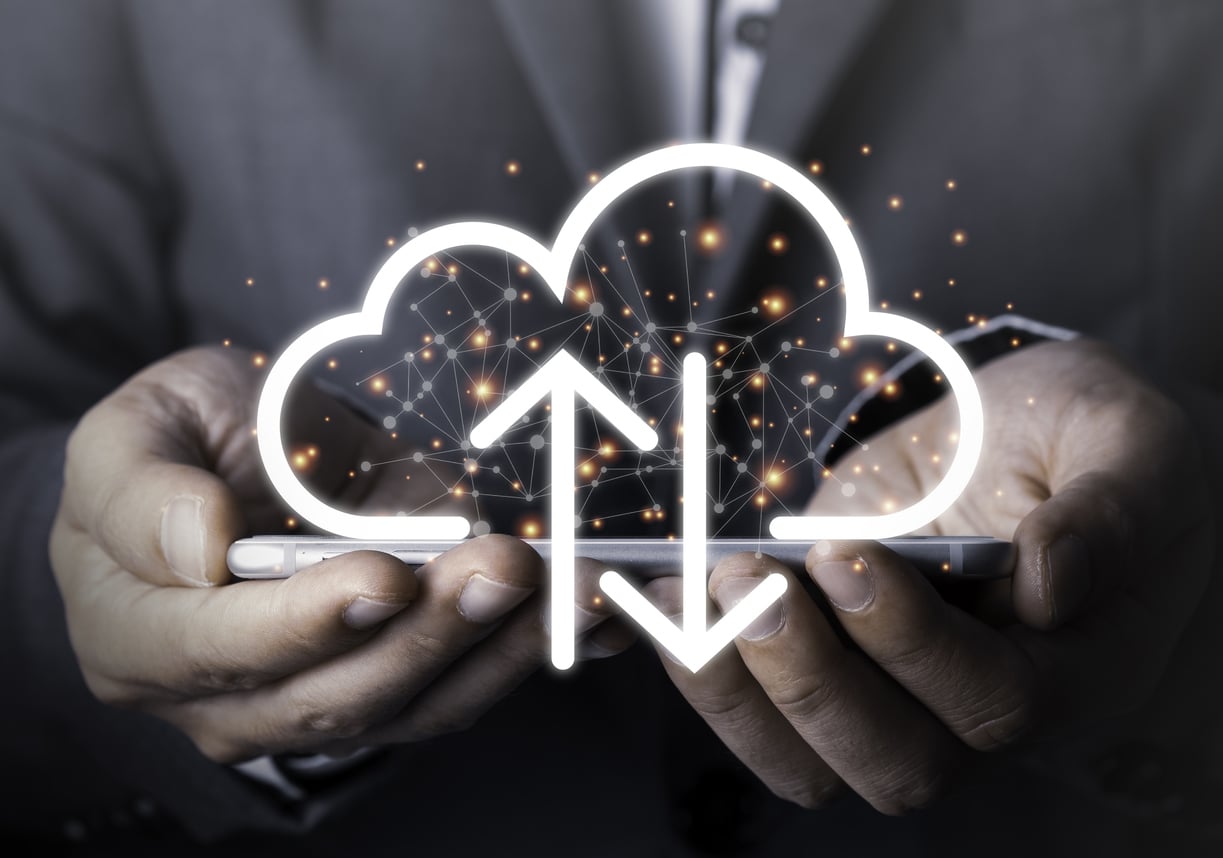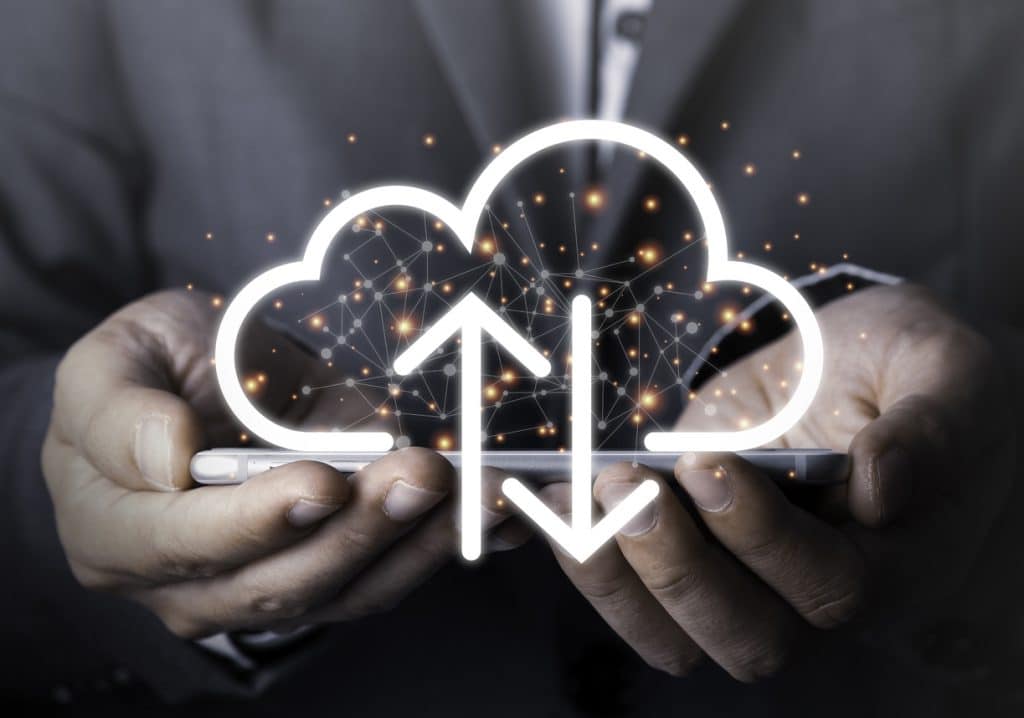 Cloud computing is one of the most demanded and dynamic technologies in today's world. It has transformed traditional business models and made multiple new things possible in the workspace. It is proven that cloud migration can offer enticing solutions to many business problems. Some of the benefits of cloud adaptations are:
Increased efficiency in operations and management
Better support and access for a distributed workforce
better virtual collaboration and communication
Integration with the IT tech stack
Cybersecurity
Reduced costs
Though many businesses rush to adopt cloud computing processes, it is not an easy initiative. Cloud migration introduces its own challenges. Therefore, before making the jump, the businesses need to develop a strategy for migrating to the cloud. Along with risk analysis, that plan must include figuring out how to overcome the challenges associated with cloud migration. If a business is not prepared to deal with the challenges of cloud migration, then it could be costly and dangerous for business growth and data security. The key challenges related to cloud migration are as follows:
1. Adoption resistance
When it comes to the adaptation of new technologies, it is often employees who are not willing to accept changes are one of the biggest challenges. People tend to resist new change and cloud migration brings a lot of change and disruption. So, if the workforce is left unmanaged, it will be a huge challenge to execute a successful migration.
2. Skill shortage
For a successful cloud migration, having people with appropriate skills is one of the vital criteria. Therefore, skill shortage can be the primary obstacle for cloud migration for many organizations. It is essential to find people who have the right skills to manage an effective migration. As more organizations are adopting the cloud, competition for migration experts has intensified. As of now, the demand for cloud experts exceeds the supply.
3. Financial cost
Though in the long run, cloud adaptation provides increased efficiency, lower admin costs, and streamlined processes, but moving to the cloud can be costly. Cloud migration might be expensive depending on how much data you plan to move. Along with the immediate cost to make the migration, there are some additional costs like long-term financial risks of low or slow adoption, and training cost after the migration has occurred.
4. Data security concern
When integrating new technology, security is considered as a top priority. Without proper preparation, there is chance of data loss; your data and digital assets may crash and burn. Therefore, it's essential to be aware of your cloud provider's security practices including where they will store your data, how the provider encrypts your incoming and outgoing data, and what regulations the provider is compliant with.
To have a successful cloud migration, businesses need to make some prior planning and initiatives. Before you embark on the cloud migration process, it is important to have a clear understanding of what's involved and plan accordingly. Here are some of the key steps to overcome cloud migration challenges:
1. Prepare a cloud migration strategy:
The first step of cloud migration should be a well-analyzed strategy plan formation that includes not only the choice of the right cloud provider for your business but also cost analysis, estimated downtime, training programs, and an all-inclusive timeline for the complete migration process. You can take the help of the managed IT services to make the strategy as there is a wide variety of choices along the way, starting from whether you opt for private, public, or hybrid cloud infrastructure to choosing among SaaS, IaaS, or PaaS models. Planning for each phase will help you to move in the right direction to achieve a successful migration.
2. Make the cloud migration in stages:
While businesses are planning to move their data to the cloud, they need to prioritize the data before moving. A good practice is to start migrating non-essential or redundant data first. This will reduce the chances of any error causing erase, corrupt, or insecure the data. After the first stage of migration, everybody will get some confidence and then further migration can be continued.
3. Choose the right Cloud Service Provider
Each business has its own set of requirements for adopting cloud. Some of the organizations may need to leverage the enormous instant scalability, whereas another might be benefited from more personalized application management options. So, first, you should set your goals and then look for the right cloud infrastructure company that can help in smooth cloud migration and provide further assistance.
4. Cost of Cloud migration
Businesses can keep cloud computing costs low by implementing some simple steps, such as proper planning considering the true business-specific requirements, migrate to the cloud incrementally based on preferences, and migration to a hybrid cloud.
5. Develop the right skills and resources
Proper up-skilling of the workforce is essentials to keep everyone on the same page regarding skill requirements, knowledge, and understanding to operate the new infrastructure and successful cloud migration. Some of the cloud service providers in India also provide team training sessions or video tutorials for upskilling.
6. Security measures:
To avoid security weak points and downtime during the migration, businesses need to make sure that the IT group has an in-house professional who can help in cloud security or consult with your cloud provider. Some of the required security measures are Automation of security process, setting security configuration parameters in cloud instances, and building continuous monitoring systems.
7. Identify the right applications
All apps are not cloud-friendly; some may need only minor tweaking, while others might need in-depth code changes. So, a complete analysis of architecture, complexity, and implementation is essential for a smooth migration.
Conclusion
Cloud migration is not only a challenge but an opportunity to make existing business processes more agile and innovative. For a flawless cloud migration, it is essential to have a thorough planning, budget allocation, willingness of the workforce, and most importantly the right choice of the cloud partner. You can choose a cloud IT consulting company whose knowledge, skill-set, and experience to identify & manage the cloud migration project will not only help in cloud migration but also help on the overarching digital strategy of the business.