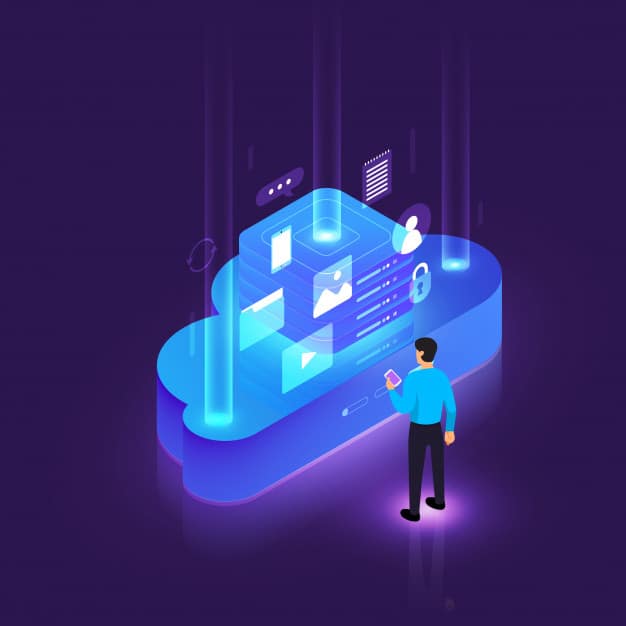 'The cloud migration offers organizations unlimited scalability and minimizes IT expenses by only charging for the resources you use.' ─ this is the key concept of cloud migration to most organizations.
While cost reduction is one of the key benefits of cloud migration, several companies struggle to control cloud spending. There are numerous challenges at the enterprise-scale to manage their cloud environments and ensure cost-effective cloud operations. Even some organizations struggle to curb their cloud expenses and wonder if they made the right decision to move to the cloud.
But, cloud cost optimization is achievable, and there are steps to minimize cloud expenses. You can reduce the cloud expenses by identifying mismanaged resources, eliminating waste, right-sizing computing services to scale and reserving capacity for higher discounts. By establishing cloud financial management best practices in your organization, you can enjoy the benefits of elasticity, high availability, agility, and reliability.
Though there are multiple practices that can help in cloud cost optimization, here are the top seven ways that allow you to optimize your cloud costs.
1. Identify the unused resources
One of the simplest ways of cloud cost optimization is to identify unused or unattached resources. Often an administrator or developer might start using a temporary server to perform a particular job or function but forget to turn it off as the job accomplishes. Another common use case is that the administrator often forgets to remove storage attached to instances they terminate. And, this instance is quite common in IT departments across the companies. As a result, the organization's cloud expanse includes charges for resources they once purchased but are currently not in use. Therefore, you can minimize your cloud cost by finding those unused and completely unattached resources and removing them.
2. Right size computing services
Right-sizing is the procedure of analyzing computing services and modifying them to the most appropriate size to serve the essential business processes. Along with server sizes, you can also optimize servers for database, computing, memory, graphics, storage capacity, throughput, and so on.
There are right-sizing tools to help you find the correct instance size as per your business needs at the lowest cost. A right-sizing tool can also suggest the needed changes across instance families (if needed). Along with cloud cost minimization, right-sizing also helps with cloud optimization, so you can achieve peak performance from the resources you are paying for.
3. Automate infrastructure right-sizing
A Cloud Operating Model allows you to rapidly develop and experiment with infrastructure. One of the efficient and effective ways to utilize the cloud is to leverage infrastructure as code (IaC) tools to automate infrastructure provisioning. It will help you to minimize manual tasks and errors in the process. The best way of infrastructure right-sizing is to fully automate the management process. There are efficient tools also to fully automate end-to-end right-size infrastructure provisioning.
4. Go for the right storage type
A huge number of organizations choose Amazon S3 as their storage option in the cloud. It was one of the initial services offered by AWS, and there are reasons to be popular among the users, such as:
Easy to use
It delivers virtually unlimited storage
You can easily integrate S3 with varieties of other Amazon Web Services (AWS) and even with third-party vendor services.
When it comes to cost control on S3, you need to consider the various storage tiers available from AWS and track your regular usage to opt for the accurate storage tier according to your business need. And if you are not confident enough to do that yourself, you can go for S3-Intelligent Tiering. This service automatically tracks your access patterns and picks the right storage tier for your bucket.
5. Invest in Reserved Instances (RIs)
Organizations using the cloud for the long term may consider investing in RIs. By opting for RIs of a longer period or upfront payment, you can enjoy larger discounts from the cloud service providers. Saving on RI can be up to 75%—so this is an efficient way of cloud cost optimization.
As you can purchase RIs for one or three years, you need to do your homework of analyzing the past usage and do proper planning for the future. To purchase RIs, you can even consult your IT infrastructure consulting services partner to choose the right option per your business requirements.
6. Limit data transfer fees
Your cloud server providers charge you data transfer fees to move data off their platforms or even between regions. And you can easily cut costs in this area by avoiding unnecessary data transfers.
First, you need to do an assessment of the data transfer fees and then adjust your cloud architecture to minimize the number of data transfers.
7. Utilize cost monitoring tools
You can also go for an effective cost monitoring tool to monitor your spending, which helps to develop a better cost management strategy.
If you are an AWS user, you can either go for AWS Cost Explorer that analyzes your past spending and estimates your cloud expenses for the next three months; or you can go for AWS Budgets, which even can automatically limit resources to reduce cloud expenses. Similarly, Microsoft cloud users can choose the Azure Cost Management tool. For Google Cloud Platform users, Google Cost Management helps to identify cost spikes and cost optimization.
There are also third-party cost monitoring tools to help organizations track expenses and make smart spending decisions, such as CloudCheck, Scalr, etc.
Key takeaways:
In this blog, the seven most effective ways of cloud cost management are stated. Some of them can be incorporated in your business to minimize cloud expenses. If you are looking for professional help to have a well-defined Cloud Operating Model for your organization to optimize cloud expenditure, you can consider hiring cloud infrastructure consulting services. You need to have a simple cloud cost optimization strategy so that it can be easily implemented. It requires a disciplined approach that establishes good right-sizing habits, and continuous monitoring and analytics to lower your cloud bill.