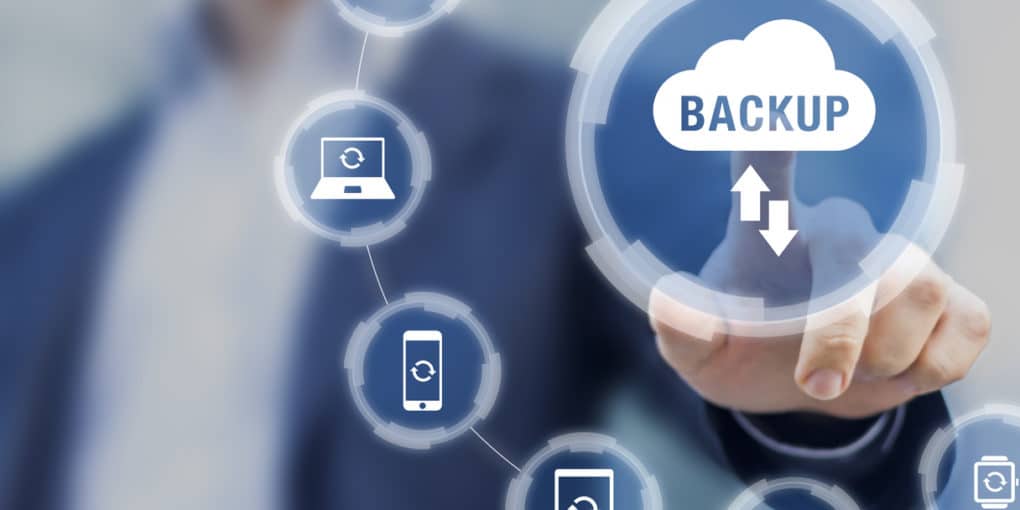 For every business, data is vital. Every company should be prepared with a data backup and recovery plan for their important data in today's digital world. Despite your company's size and business, data is important and any kind of data loss, mishandling, and misuse can toll your business. To keep your data safe, you should have a stable plan to prevent the impact of human mistakes, system crashes, accidents, and natural disasters.
To establish an effective backup and disaster recovery strategy, it is important to understand data backup and data recovery and 'why you should have a backup and data recovery strategy?'.
People are often confused as data backup, and data recovery are synonyms of each other, but they are quite different from each other. Backup is the process of making one or more extra copies of your important files and data to be used to restore the original one in the event of data loss. On the other hand, disaster recovery is a process that enables organizations to respond quickly after an event of a disaster and resume business functions with the help of modern procedures and tools. Without backup, no disaster recovery is possible — a backup system has to be there as a preface to disaster recovery.
Why Data Backup and Recovery is Important
Be it a large enterprise or an SMB, everyone needs to have the best data backup services or solutions in place to prevent data loss. Data loss can happen in multiple ways — an unexpected failure, theft of an employee or competitor, a physical computer malfunction, or natural calamities. So, it is important to know the most common reasons causing data loss and prepare an appropriate data backup and recovery strategy for your company. Here are the top 7 reasons to have a backup and recovery plan:
1. Technology Fails:
Several businesses are now virtually paper-free with digitalization — all essential documents are digitized and stored locally, on the computer, hard drives, or local servers.
Every system can fail, and this can happen suddenly— none of the equipment is everlasting. Even computers get infected with viruses or other malicious things. Power breakers can blow out hard drives. A hard disk can be corrupted. There are several ways of failing your system and stopping you from providing service to your customer. Suspended service or missing information – both can be harmful to your business.
2. People Make Mistakes:
Even the most efficient employee can make a mistake —after all, everyone is human. And, if there is a chance of a mistake, you have to be prepared for that. So, a data backup and recovery solution is crucial—it ensures that any errors can be rectified. Any kind of accident like unintentionally entered incorrect data or erased data, missing of laptop, breaking of laptop or hard drive, etc. can lead to data loss. If anything happens, you need a data backup and recovery solution to avoid the chance of data loss.
3. Natural disasters:
Mother Nature is quite unpredictable— different kinds of natural disasters can be disastrous for your company. Events like massive floods, intense flames, deep freezes, along with natural disasters like tornadoes, earthquakes, landslides, etc., can cause hard to your local storage. Even electrical faults and fire accidents can happen at any time.
Without a data backup and recovery plan, it can be huge trouble to resume business execution after natural disasters. When you have a backup solution, you don't have to worry about damage to your data storage, services, or reputation. Your whole business infrastructure can be up within a very short period.
4. Competitive Advantage:
Having the data backup and recovery solution is an advantage over your competitors. There are multiple instances where companies around the globe have faced massive downfalls and reputation disasters after data loss. Security disruption and data leakage not only waste active business hours but also hack customer data, which can undermine trust in the business itself.
Therefore, it is vital to be ready with a data backup and recovery solution to ensure your customer relationship and the confidence of your employees, shareholders, investors, and future customers. When you have a reliable data backup and recovery plan ready for an uninterrupted service facility, you will definitely have a competitive advantage.
5. Theft:
Corporate piracy is on the rise — be it your dishonest and/or dissatisfied employee or competitor, they can steal your business data. The employees having access to company records often take sensitive data because of some personal anger or intending to harm your reputation. Some of them also hand it to a competitor.
So, if you do not keep a backup of that data, it will cause harm to your business and may end up with your system forever.
6. Ever-Evolving Cybercrime:
Cybercriminals are always active to invent malware, ransomware, and other threats to invade your system and steal data. Being an ever-evolving crime, it is not always possible to be one step ahead of cybercriminals. So, it is essential to keep extra copies of your vital data and back them up for future use. With a proper data backup solution, your company can retrieve the crucial data after accidental hackings.
7. The Future is Here:
Collecting data in-house and store them only on local devices can lead to missing important information. Instead, an online backup solution allows you to keep a safe data storage and access your data whenever and wherever you need. This remote backup facility also supports the remote working environment. This means your distributed team can work remotely, collaborate on similar work, reports, or duties, and guarantee the integrity of that data.
Companies that are not convinced with the data backup and recovery solutions most likely face problems like corrupted or insufficient data. Without a proper data backup solution, version control is a huge concern —different employees may save updated versions of the same document on their computers, causing version violation.
Conclusion
An effective data backup and recovery strategy provide you peace of mind. This allows you to maintain your credibility, improve your market reputation, and protect your data. To have the best data backup and recovery strategy for your organization, you can take help of IT consulting companies in India. In case of accidental data loss, you can quickly recover it and go on with your day.