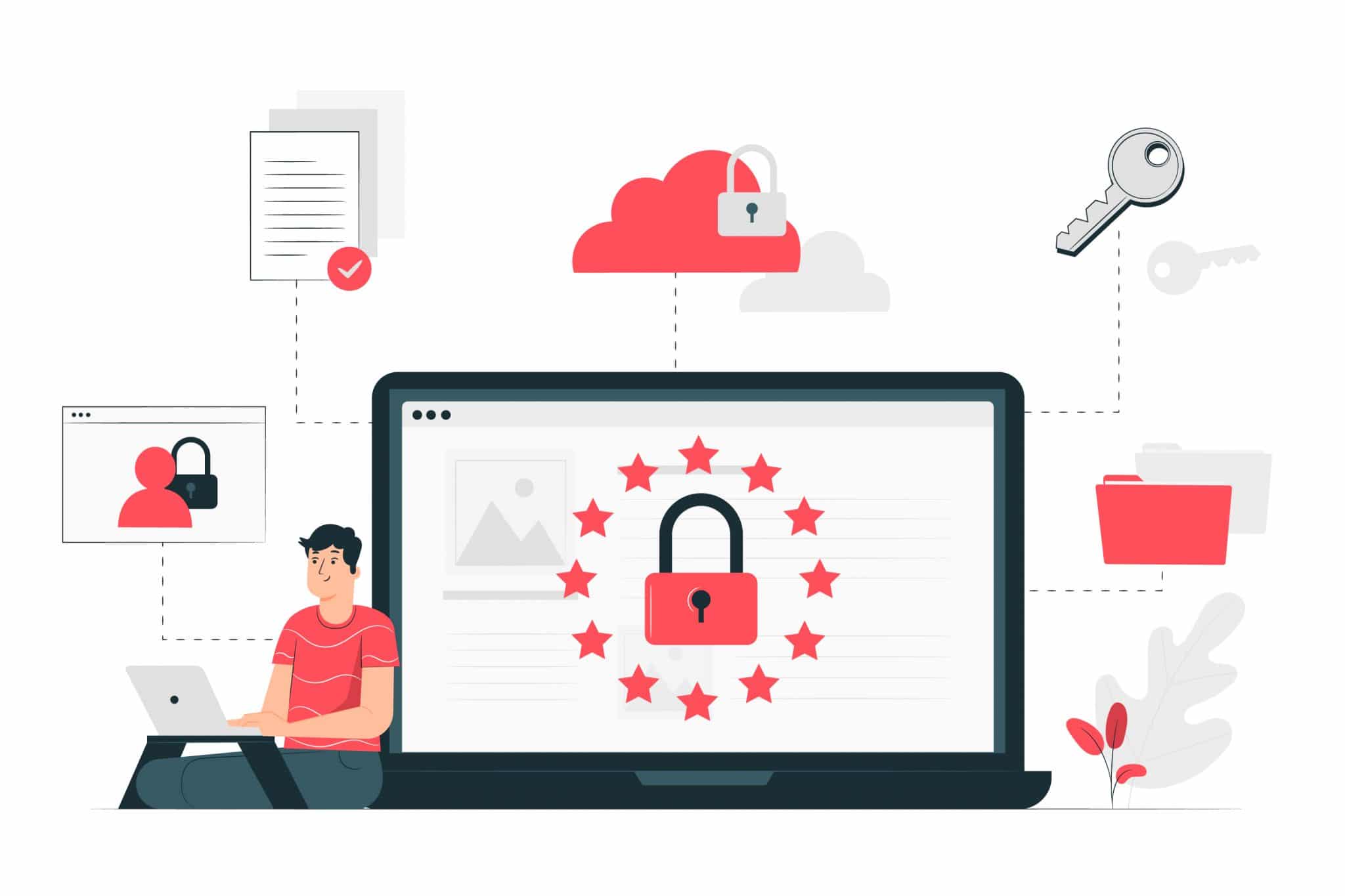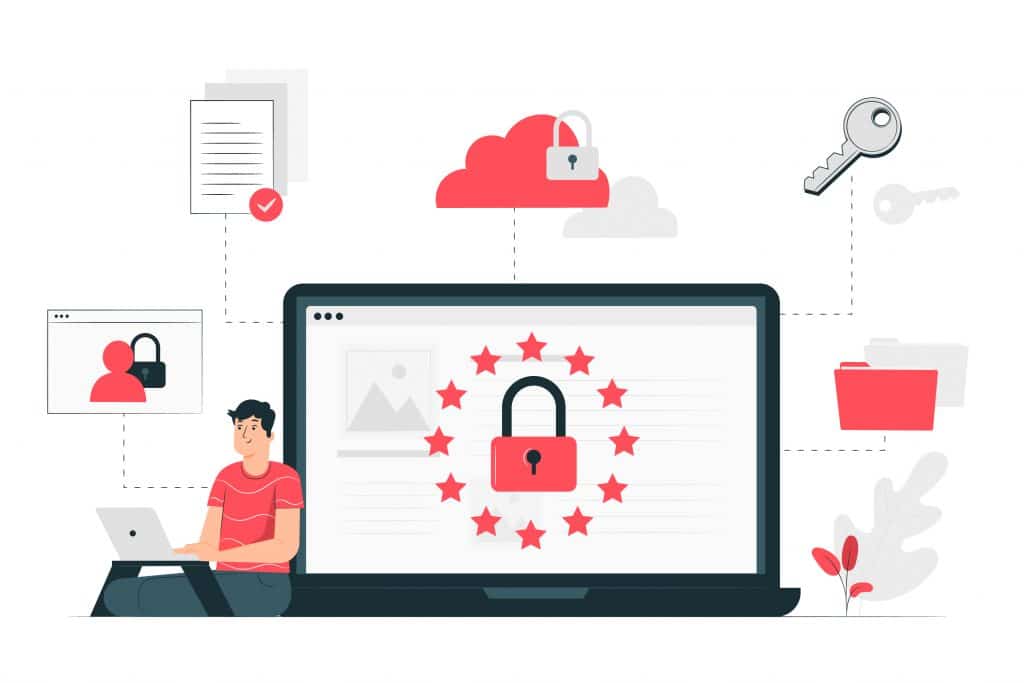 It is always good to have a fool-proof data security system in the first place when making business continuity planning (BCP). Adverse incidents and contingencies don't come with an alert system, so you have to be prepared in advance. Whether it is a fire accident or any natural calamity that can destroy offices, IT equipment, data servers, and so on, all can damage crucial and sensitive data causing huge business loss. Considering the current situation that we live in and the technologies we are using, data is the most valuable resource. In this digital age, any outage in accessing data or data loss or theft comes with a heavy price tag.
When a natural calamity strikes, businesses are either prepared to tackle the aftermath of it or they simply face the consequences. In case of major disasters like floods, earthquakes, or tornado, businesses without proper disaster management planning have to shut down their business and many of them even never reopen. The cost of downtime of any business is always high and hampers business continuity. Therefore, the agenda of the physical safety and security of all data within the network has become one of the top priorities for the custodians of infrastructure and operations.
While there is no way to prevent a disaster from striking, then the companies need to be prepared to protect their data. All of the companies need to be prepared with disaster recovery planning that includes facilities, power, cooling, communications, people, and most importantly 'data backup' for recovery. To ensure the safety and recovery of your business data in the face of a natural disaster, you should invest in the right strategy, protection architecture, and data storage solution for your business continuity.
Here is some actionable information that organizations of all sizes can incorporate into businesses for better protection in the face of Disasters and Calamities.
1. Be ready with a business continuity plan
The very first step is to prepare a business continuity plan that the organization needs to follow in the face of a natural or man-made disaster. When disaster strikes, it is vital to have a sensible and proactive plan in the first place to withstand the disruptive event and get the company back on its feet and resume functionality as soon as possible. And, it is also important to keep the BCP updated according to the latest data security measures and trends of environmental changes.
2. Follow the 3-2-1 backup rule
The 3-2-1 backup rule is an ideal data backup strategy. If you are looking cloud backup and disaster recovery solution, the 3-2-1 plan can be a de facto method for you. Any kind of data storage is prone to failure, and that makes 'data backup' a crucial practice for every organization. IN 3-2-1 data backup approach, the organization should follow:
3 — Make minimum three copies of your data.
2 — Store the copies of your data on two different media.
1 — Keep your IT safe with one backup copy offsite.
According to this strategy, keep at least two additional backups. Therefore, as multiple copies of your data exist, the less risk of losing everything will be negligible.
Though this backup strategy needs more investment compared to other simpler methods but considering the positive impact, the business owners should take it as an important investment for businesses.
3. Data Encryption
For data security, it is essential to ensure that all data backed up is encrypted. End-to-end data encryption is a reliable solution to ensure data security. The business owners need to invest in applying proper encryption algorithms to data in every mode, the one stored and the one in transit. In this way, they will be able to prevent unauthorized access and security breaches; even if the data leaks, the data will be unreadable without the encryption keys.
4. Archive data across all systems
At present time, when multiple storage and backup solutions are available in the market, businesses can be inconsistent at protecting data. This is quite common that backed up or achieved data is stored across different types of systems and databases; especially, as the business grows, the data can be distributed as more storage is needed. Due to this distributed storage system, if some data has not been protected or archived on a central, secure location that could be lost forever as the disaster strikes. The data loss can have a serious impact on your business.
Some of the latest Archive systems come with the advantage of restoring just the data shortcuts in the event of primary storage failure. This is an extremely fast procedure that allows the users to get on with their work quickly. With this recovery solution, files can be re-hydrated in the background if required and even can be re-populated if and when they are desired.
5. Multi-Tenant Data Center (MTDC)
As more organizations are accepting the realities of today and looking to upgrade their IT infrastructure to be prepared for tomorrow, multi-tenant data centers (MTDC) have become a reliable and cost-efficient solution to them. In MTDCs, also known as colocation data centers are available in all shapes and forms offering a set of basic advantages. The advantage of adopting an MTDC approach is to ensure reliable service along with negligible downtime and continued operability even in the worst-case scenario. These are also furnished with disaster recovery protocols to survive worst-case scenarios. Tier IV certified data centers mandatorily possess automatic detection, isolation, arrest, and containment facilities that are very much helpful to deal with unwanted conditions. MTDCs with compartmentalization facilities are equipped to avoid massive fire accidents through fire separation between the working and standby equipment. All these features of MTDCs shield against consequential damage of disasters and keep your valuable data safe.
Conclusion:
Disaster recovery comprises data backup, data security, and business continuity planning. Business continuity requires your valuable data to be intact and always available that needs efficient data backup and security procedures. Proactive data archiving and backing up sensitive data along with a sensible, realistic business continuity plan is essential for your business to avoid unrecoverable data loss in the face of a natural disaster. You can take the help of IT infrastructure consulting services to make suitable business continuity planning for your business.