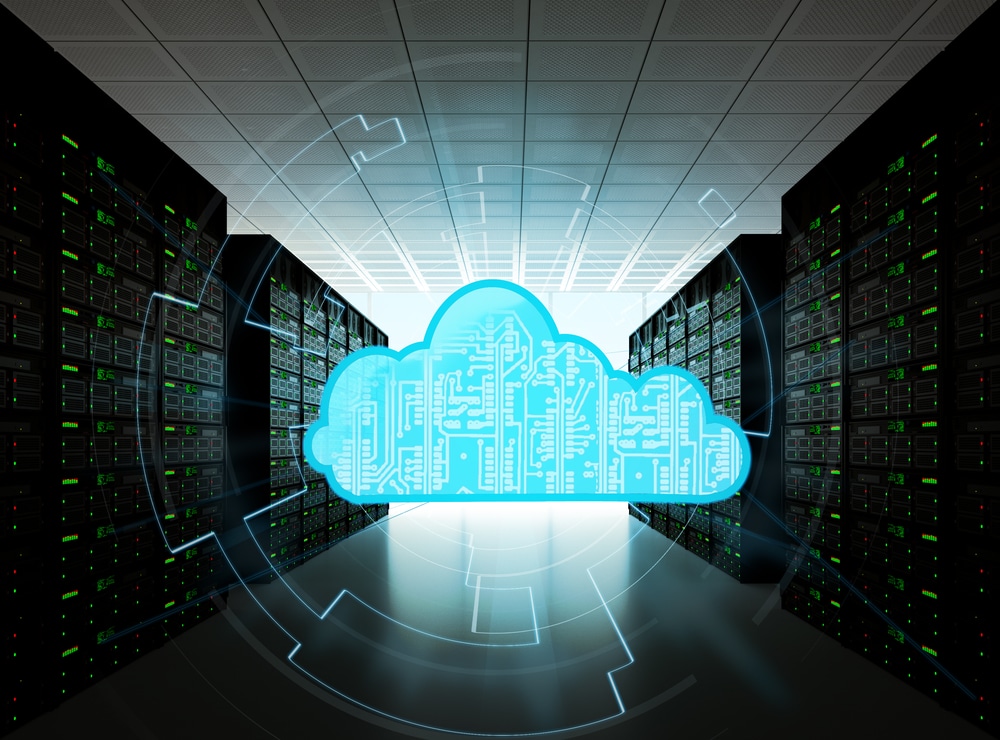 The Covid-19 pandemic and consequent lockdown have affected almost every business. Businesses across the world have suffered supply chain shortages, manpower shortages, and slowdowns. With this "new normal" situation, businesses are re-aligning their IT infrastructure strategies to operate with remote workforces and without on-premise access to multiple facilities. To resume business with remote work culture needs a reliable infrastructure to ensure business continuity and downtime prevention. The pandemic has accelerated the rate of evolution for many businesses; it has fast track digitalization, cloud migration, remote working culture. The enterprises have adopted new ways of working and upgrade their IT infrastructures aggressively to match the new work environment.
The Covid-19 outbreak has also reinforced the importance of data centers in different industries. In earlier days, the data center was mainly used as the backstop for the global economy, supporting a huge shift to online services for businesses. Due to the pandemic and lockdown, when suddenly a large workforce started remote working, the data center played a vital role to support the business continuity. As the data center networks are working at full throttle, different organizations can access, manage, and process their data from remote locations. With the emergence of new normal situations, adoption of cloud, acceleration of digitization with the support of data center has become the support system of business continuity strategies in the post-Covid-19 world.
The growing demand for data center and cloud services
With the growing demand for digitalization and cutting-edge technologies in businesses, the trend of adopting cloud solutions was already on the rise. The pandemic has just accelerated the rate of digital transformation and cloud adaptation. The demand for data centers is also high due to the emerging requirement of data localization. As working from home practice is the most suitable solution for business continuity during the unfavorable situation, the demand for the Software as a Service (SaaS) cloud model has accelerated. This is driving remarkable traffic to data centers.
Numerous enterprises are being interested in outsourcing different services and are also inclined towards third party cloud and data center service providers to make their business future-proof. The pandemic has shown, data centers and cloud services are one of the most vital components of business continuity strategies of companies when they have to operate with a distributed workforce.
There are multiple reasons that have inclined businesses toward cloud adaptation. Some of the most common factors for cloud computing adoption are less investment, flexibility, and scalability. Be it a small or medium or large enterprise, everyone has its own reasons that are driving the rapid adoption of cloud computing solutions. As many companies are being interested in emerging technologies like IoT, artificial intelligence, machine learning, analytics, big data, and so on, the adoption of cloud and data center solutions has become not a choice but a compulsion.
Rapid development in data centers
To ensure the highest level of reliability and provide a competitive advantage to the businesses, the data center plays a vital role to support new technologies to upgrade and increase efficiency. To work with a distributed workforce and incorporate the latest technologies into business, companies require highly scalable data centers that are capable to offer better management, disaster recovery, and fault tolerance. Most of the modern data centers ensure the reliability of services, physical safety and security, Concurrent maintenance, protection against fire, and so on. Data centers with Uptime Institute Tier IV certification can operate uninterruptedly even when one or more than one component of the system fails.
A fault-tolerant data center is designed to offer uninterrupted service using its disaster recovery infrastructure. This system can backup components in the cloud and restore critical systems quickly, which allows them to withstand different natural or industrial disasters.
Cloud solutions: How hybrid cloud help in business development
When talking about the role of cloud computing in current business models, hybrid cloud is the most popular solution for companies that allow them to work with a flexible cloud model. This cloud computing model offers improved data and IT management system that leads to better efficiency and increased productivity.
Enterprises are reconsidering their business plans in the post-Covid-19 environment to get maximum benefits from the cloud solutions and enjoy a competitive advantage. In this respect, hybrid cloud services are crucial to scale up the efforts, withstand the present environment, and prepare for future disruptions. Adaptation of a hybrid cloud will bring you the benefits of a fully managed environment, a dedicated or shared hosting provider, along with outsourced supports.
Explore managed IT services
Adoption of cloud computing can be extremely valuable for businesses in the current times of crises. But it is also important to have the right cloud partner for your company to have a smooth migration as well as flawless adoption of the technology. You can find a reliable cloud infrastructure company to help to get the right cloud services for your business. Whenever the IT staffs find it challenging to manage the IT infrastructure remotely, they prefer to take the help of the managed IT services for networking, infrastructure management, managed cloud, and security services. Even in a post-Covid-19 situation, businesses will have to recognize their requirement of utilizing managed services to support their IT teams, incorporation of new technologies in business, adaptation of latest processes, and tools to keep their data safe and improve productivity.
For up-to-date data security and management, it is important to get access to data centers or manage captive data centers for companies. This is also inclining them towards outsourced managed service providers. During the Covid-19 crisis, a huge number of corporate giants and prominent investors have realized the importance of the digital infrastructure market and its upcoming demand. And the data center industry is going to be a part of this growth of emerging technologies. Therefore, if you want to future-proof your business, you can take the help of IT outsourcing companies in India to get the right data center providers or cloud service providers.
Over time, it is now being certain that the world will never be the same as pre -Covid-19. Everyone has to innovate and transform to sustain in this new situation and have to be future-ready, and this is where data centers and the cloud can play a vital role for the businesses.