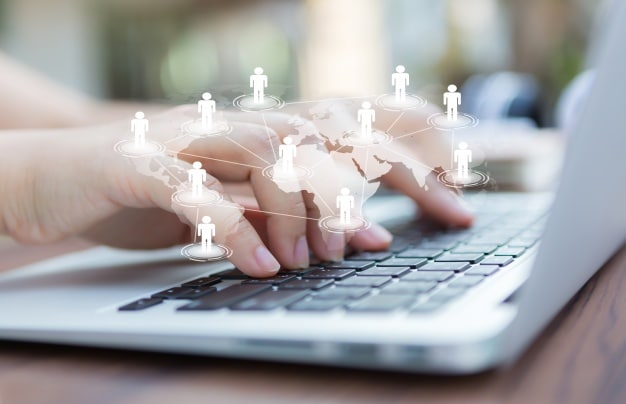 IT modernization is a complete process of improving business strategy and upgrading technologies. Though the concept of IT modernization is different across businesses, industries, and personas, its ultimate goal is leveraging technology to improve end-user experience, increase productivity, reduce time to market, and employee satisfaction. IT modernization is mainly executed to streamline business operations and infrastructure, which leads to long-term-gains.
In simple words, modernizing IT is the process of upgrading or moving away from aging software and hardware solutions that involve associating systems and workflows in favor of more automated and innovative solutions. Therefore, it is an open secret that IT modernization of your business can deliver multiple benefits, including revenue growth and the streamlining of business operations. Even for digital transformation, modernizing IT is an indispensable component along with the integration of new technologies.
Cloud, cloud-first, and data center approach, all are components of IT modernization where businesses can get help from third-party vendors for their hardware and software requirements in a cost-efficient manner. Though 'IT modernization' is often used to represent technology upgrades, it also refers to upgrading skill-sets. Modernization ventures often involve applications, systems, and migrations that require advanced IT skills that the current staffers may not have. To bridge these resource and skills gaps, modernization might then happen in the form of managed IT services and as-a-service offerings. To modernizing IT of your organization, you can take the help of a reputed IT service Provider Company in India.
The building blocks of IT modernization
IT modernization is a complete process that covers every aspect of the IT environment. But the whole process can be an enormous and intimidating prospect, so it is better to break it down into three manageable components: application, infrastructure, and workplace modernization. To make the modernization journey smooth and manageable, every organization should consider this step-wise adaptation process.
Application modernization – To make your applications perform faster, scale higher, and operate with greater flexibility than before, you should consider modernizing them with a cloud-first or mobile-first approach. With the agile, micro-engineered liquid applications you can have a faster process as those applications can be quickly assembled, delivered as-a-service. These are highly reliable and easy to maintain and update.
Infrastructure modernization – Modernization of the infrastructure requires up gradation of applications. You can achieve the faster speed, scalability, and reliability through modernizing legacy infrastructure into hybrid, flexible, and automated environments.
Workplace modernization – A transition to a digital business is not possible without the up-skilling of the workforce to cope with the tech-up gradation. Business digitization will increasingly demand the empowerment of employees with connected collaboration tools to work faster and smarter. Therefore, modernizing your legacy workplace environment is a crucial step toward achieving a truly digital workplace. Once you update or replace the workplace tools, you can then proceed to transform the business processes to achieve a better business goal.
Best Practices for end-to-end IT modernization
When modernizing IT systems, companies are working to replace or improve existing technologies and functionality via a simplified workflow. For this transformation, it is important to thoroughly understand the source system and replace it with an appropriate new one. In this way, the companies can properly evaluate project and business needs that help in the overall vision for the modernization initiative. With a clear migration roadmap, companies can proceed towards IT modernization through:
Development of new processes that fit the company's current business patterns and culture
Consultation with partners and stakeholders regarding the scope of development
Conducting multiple development iterations and testing cycles to ensure a successful go-live
The experts of IT infrastructure consulting services are also highly capable of advising on best practices and implementing improvement processes, and their advice is helpful to have seamless IT modernization in your company.
Improved IT Staff Efficiencies
Without IT modernization, the workforce has to spend multiple hours on day-to-day operations such as supporting, managing, and securing IT infrastructure, along with the manual system and software updates. With this type of infrastructure, the business has to face different types of issues and outages frequently along with insufficient security.
On the other hand, modernizing IT leads to the incorporation of system automation as well as third party as-a-service that enables staff to spend more time on other more valuable projects. With improved uptime and better workforce support, teams can work to achieve business goals faster and fulfill customers' demands much efficiently. A survey shows, IT modernization can increase the motivation of employees 30 – 40%. As a result, high-level talents are being attracted by opportunities to work with state-of-the-art technologies.
Modernize Your Business
IT modernization can influence business growth and strategy across various departments. It also frees up internal IT resources to focus on the bigger business goal to achieve. End-to-end IT modernization can increase IT productivity by 20 – 30% as complex project bureaucracies are eliminated. It can even reduce defects by up to 60% as updated technology enables the development of higher-quality applications. With updated technology, less time is required to translate the business ideas into production-ready software, so time to market also reduces a lot.
Out-dated IT systems and processes can result in burdensome operations that are inadequate to meet the needs of a growing business. As strategies change, IT departments need to look for cutting-edge technology that can fulfill the requirement of the business and its customers. From storage to networking, communications to servers, in every aspect, the aged IT is inefficient to serve and meet the customer demands that increase the application development costs.
Modernizing IT can help the organization to have an infrastructure that requires less staff and time to meet all the business needs and also helps in faster delivery. With the upgradation, the same old application development teams can create more value for their business, with more time to focus on innovation and development. Businesses that are not yet updated on their IT infrastructure may face significant issues relating to IT performance and security. Modernizing IT not only reduces the cost caused by unplanned outages, but it also reduces productivity expenses and revenue loss by more than 65%. To make your business future-ready, IT modernization is a crucial step and you can take the help of IT infrastructure consulting services.