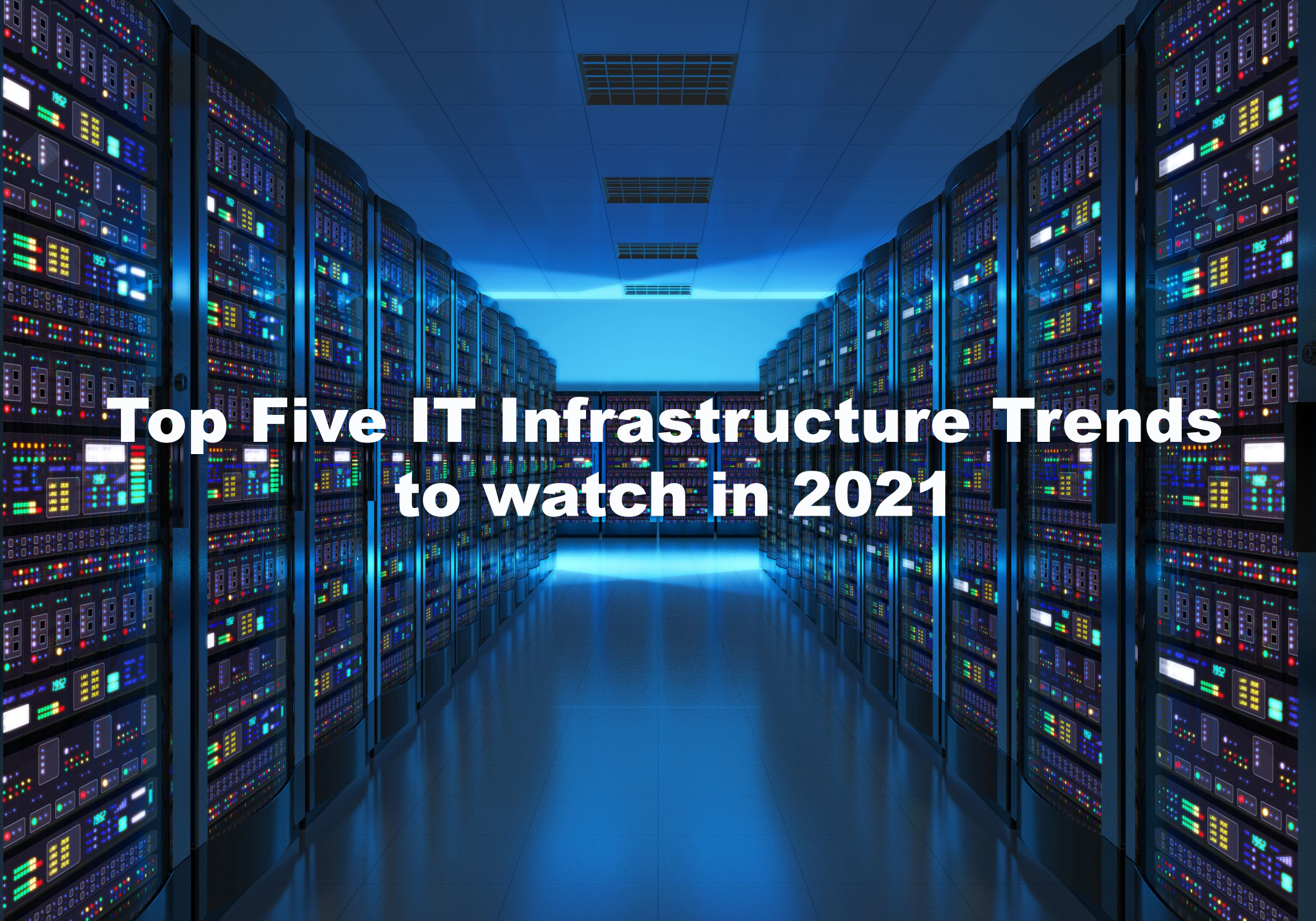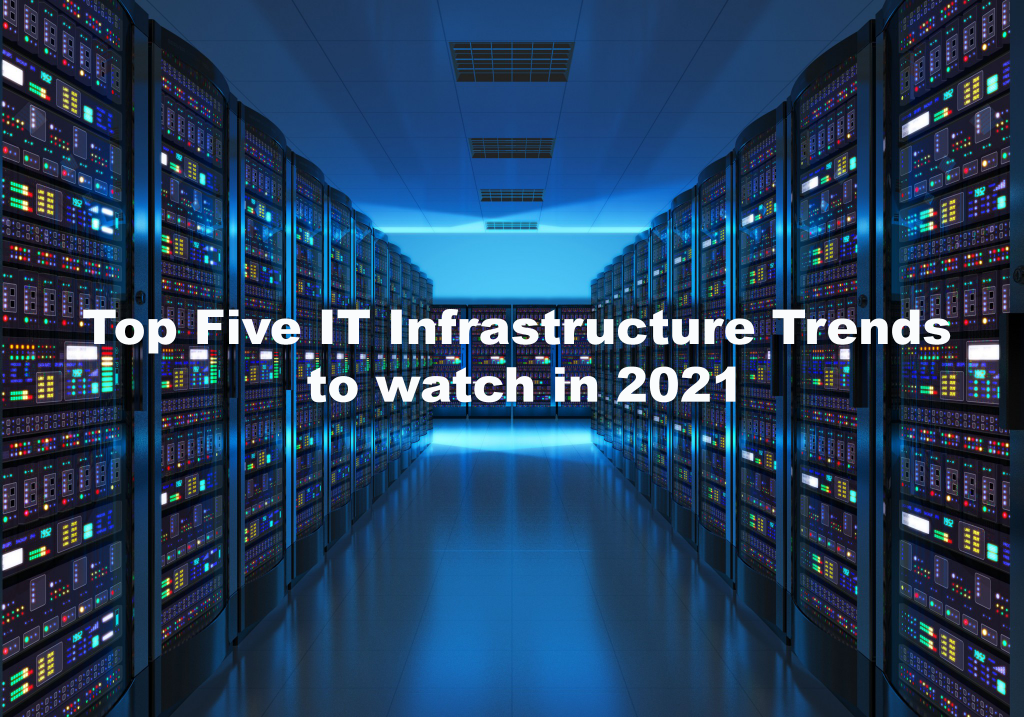 The COVID-19 crisis has not only changed the customer demand, work culture, and mode of business, but also accelerated many trends within business sectors. Due to the massive shift to remote work culture, businesses must gear up their IT Infrastructure. As per Gartner, by the end of 2023, above 90% of infrastructure and operations (I&O) organizations will have the maximum of their staff working remotely.
Therefore, IT infrastructure trends for 2021 shows that organizations will need to incorporate more flexible and less centralized systems and operations due to the shift in remote work. The IT infrastructure trends mentioned in this blog will impact the I&O of the organizations in the coming years and the steps that IT service providers can take to implement them.
Trend 1# Anywhere operations
Due to the forced shift to remote work, organizations face several problems, such as insufficient tech support, security challenges, infrastructural deficiency, etc. But considering the benefits of remote working like flexibility, cost-efficiency, etc., enterprises are eager to look for processes of I&O to support the distributed working.
For optimum workforce utilization, your I&O must be able to support the culture of working from anywhere. That means your I&O processes support not only each business unit's remote work requirements but also empower the end-users of your business with self-service approaches to accomplishing day-to-day work on their own.
One of the IT trends supporting the distributed-enterprise model is 'self-service IT automation'—it helps to increase productivity for end-users and decrease the amount of manual work for I&O teams.
Trend 2# The rise of automation architecture
Over the last years, cloud architecture and infrastructure architecture have become well-established IT functions supporting business development. In 2021, automation architecture is added to the list as a beneficial trend.
An automation architecture integrates various hardware and software resources and multiple tools and services based on a qualified set of assumptions. This framework allows efficient design and development of automated test scripts. The rise of automation architecture proves that industries have understood the importance of automation in business, and it is an ongoing journey.
The automation architects are always there to help you determine what can be automated and when to make your business processes smooth and problem-free. The automation architect works to set enterprise-wide, institutional standards and best practices for software configurations, documentation and testing for faster development cycles and project completion. They help to decrease costs and complexity.
Trend 3# Zero- or minimal-touch maintenance
In the pre-pandemic era, ensuring continuous IT services was the primary concern for I&O teams. But, in the last few years, industries have experienced multiple interruptions like extreme weather, life events leading to unexpected staff absences, etc., that affected the IT services differently.
To be adaptive and sustainable in adverse situations, enterprises are looking for reliable and stable infrastructure. I&O professionals are driving towards automation and zero- or minimal-touch infrastructure management and maintenance to ensure operational continuity irrespective of external factors. Another benefit of automation is the improvement of efficiency and faster workload deployment. It also reduces costs and enhances consistency across processes without manual intervention.
For instance, service orchestration and automation platform (SOAP), a successor to the traditional workload automation solution, makes the IT services robust against the threats from external events. The SOAP can be best implemented at choreographing and managing infrastructures and applications across an enterprise-wide hybrid IT environment. Minimal-touch comes into play with SOAP's ability to run workflows in real-time via event-driven triggers that support different IT processes, including provision computing, orchestration of data pipelines, storage and network resources on-demand, etc.
Trend 4# Distributed cloud
Distributed cloud means the decentralization of cloud services and resources. It offers multiple benefits to businesses, such as
Secures a higher performance
Reduces latency
Builds resilience
Upgrades network scalability
Increases resource efficiency
Enhances autonomy and security
Manages regulatory-compiled data
Each model of distributed cloud comes with a variety of benefits to facilitate your business. Like other facilities, the distributed cloud also comes with few challenges, like complex deployment models, high cost, and increased risk of lock-in.
To service the businesses with maximum benefits of the distributed cloud, I&O professionals must have this tech-trend on their radar to emerge as a preferred infrastructure model over the coming years.
Trend 5#: Critical skills vs critical roles
With the changing demand of the industries, I&O organizations are moving their focus to critical skills instead of critical roles. This trend is beneficial to reduce risk and increase resiliency, as they have multiple people with the skills needed for business-critical tasks. It also helps I&O organizations to align the budgets much more closely with actual business needs and allows the professionals to move away from territorial thinking to a more collaborative approach.
This trend pushes the leadership to change their recruitment tactics and, at the same time, forces enterprises to have a longer-range view when recruiting. First, the enterprises need to identify the skills gaps as the business goals of upcoming years and then set the requirement for critical skills. You can either upskill your current employees with the required skillsets or recruit new talent early when possible.
Conclusion:
COVID-19 pandemic has impacted and transformed businesses not only over the last year, but its effectiveness will remain for the foreseeable future. Several organizations are driven to focus on resilience, flexibility and adaptability to future shocks and sustain. The impact of changing requirements is prominent on the key trends in Infrastructure and Operations. It shows that IT organizations and managed IT services have changed their strategy and shifted to the front-lines of meeting these new challenges. IT infrastructure and operations are crucial for every business. By evaluating and responding to the current trends, Infrastructure management organizations will ensure their continuing important role in helping their client organizations to meet top-level objectives.