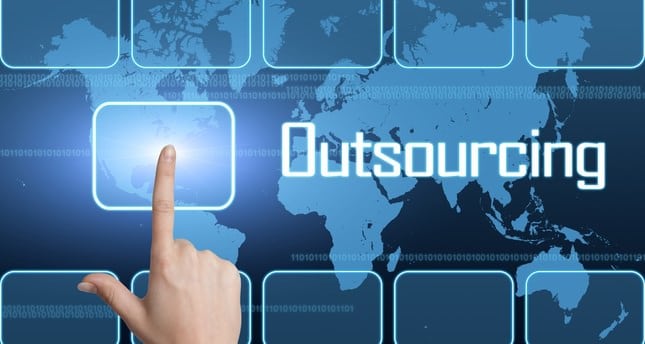 Are you planning to outsource IT services? Or, not convinced and thinking of insourcing IT services? This is a crucial decision for a small and medium-sized business (SMB). Where the right choice can simplify your operations, streamline costs, increase flexibility, and strengthen your team, the wrong one can break you financially along with insufficient support. When considering outsource vs insource, make a thorough analysis of your business needs and try to look for their solutions.
It is crucial to carefully analyze the outsourcing vs insourcing pros and cons to make the right decision about the IT needs of your organization. Here are the key considerations.
1. Cost Saving:
When an SMB plans to take care of its IT needs by an in-house IT team or dedicated IT staff, the organization need to hire an optimal number of IT professionals. Insourcing IT services involves costs for hiring, and training of IT professionals, along with their salary, other benefits, and perks. On the other hand, hire managed IT services can be a much cheaper option. Though you have to pay for their service packages, but that is quite less than the cumulative amount of hiring and retaining in-house staff. When outsourcing IT services, you have to pay for what you actually need.
As an SMB, even if you plan to have an in-house IT team, it won't be easy to hire and effort experienced IT professionals. Hiring a junior IT staff may be much affordable, but you still need to outsource an IT manager to handle deeper technical issues. Most importantly, every organization requires a network engineer, a support person, and a consultant to get optimal IT support, and it is hard for a single person to serve all these roles.
Partnering with an IT outsourcing company reduces the role and responsibility of in-house IT management massively. Therefore, several SMBs now consider outsourcing IT services as a cost-savings tool.
2. Availability of expertise
The comparison between insourcing and outsourcing becomes more prominent where expertise is concerned. In case of IT insourcing, disadvantages are obvious. SMBs outsource managed IT services as it provides access to a broader range of technical skills and expertise along with a larger talent pool. Along with constant monitoring, maintenance, and management of your infrastructure, they also help users with day-to-day office problems. Your outsourced IT services provider offers you access to cutting-edge technologies and resources, makes you aware of the most recent threats and areas of vulnerability, and so on. Outsourcing IT services even allow you access to the newest IT innovation.
When planning to upgrade your systems or incorporate new tools and technologies, you need an in-depth knowledge of particular technologies to help you choose the right one per your business specific requirement. But, you need this kind of expertise once in a while. So, it is wise to have an outsourced IT service partner instead of hiring a full-time consultant.
3. Flexibility
The flexibility of service packages is an important criterion of outsourcing. IT outsourcing companies possess the ability to offer on-demand support and service and are also able to quickly add and remove them to fit with varying business requirements.
Whereas, in case of insourced solutions, you need to hire staff who can meet the service requirement of the peak periods of the year, which results in unutilized capacity and wastage of valuable resources.
Flexibility can also play a vital role when new services are being planned or old ones new to be replaced or removed. IT outsourcing companies can quickly 'spin up' virtual machines as testing environments, helps to make decisions about incorporating new services and removing them just as quickly. This kind of flexibility is a precious capability, and your insourced environment can't offer these services.
4. Control and Immediate Access
Some companies prefer insourced IT services as it comes with greater control over the process and the systems used. On the other hand, outsourced IT service providers have experience serving several different clients and have a better understanding of the methodologies in setting up networks. So, it can be good to listen to their suggestion and lose some control over some decision-making, as in return, you will benefit from years of experience.
With respect to access, your IT support service provider offers you instant IT support not only to update your system or troubleshoot but also helps your staff to get immediate training to run a new technology or tool. On the other hand, your insourced IT support might not always have the expertise to do so.
5. Continuity
SMBs are often challenged with retaining IT personnel. There can be many reasons behind, including budget issue, stereotypic nature of work, lack of innovation opportunity, etc. And, it becomes expensive to recruit new staff in short intervals and train & accustom them with the work culture, etc. On the other hand, an outsourcing IT service provider will be responsible for offering your constant IT support. It's their responsibility to appoint technical staff to serve you.
6. Sticking to what you are good at
With insourced IT staff, you have to spend time on troubleshooting, system update, or issues detection within your active hours as your IT staff also have the same work timing as you. So, your valuable work time can be wasted. On the other hand, with outsourced IT support, all essential updates, maintenance works, proactive issue detection, etc. are conducted within your inactive hours without hampering your job. And, in case of accidental malfunctioning or breaking of systems, outsourced IT service can offer a faster solution. In short, you will have maximum uptime to concentrate on your core job and even get time for innovation.
Wrap up
There are both pros and cons with having outsourced IT services, but when you conclude, the pros greatly supersede the cons. Outsourced IT service offers you access to greater expertise at a lower cost. When looking for appropriate IT support for your organization, you should explore the service range and packages of IT outsourcing companies in India to get the right one for you. Your outsourced IT support will provide you with advanced technological expertise and save you money at the same time.