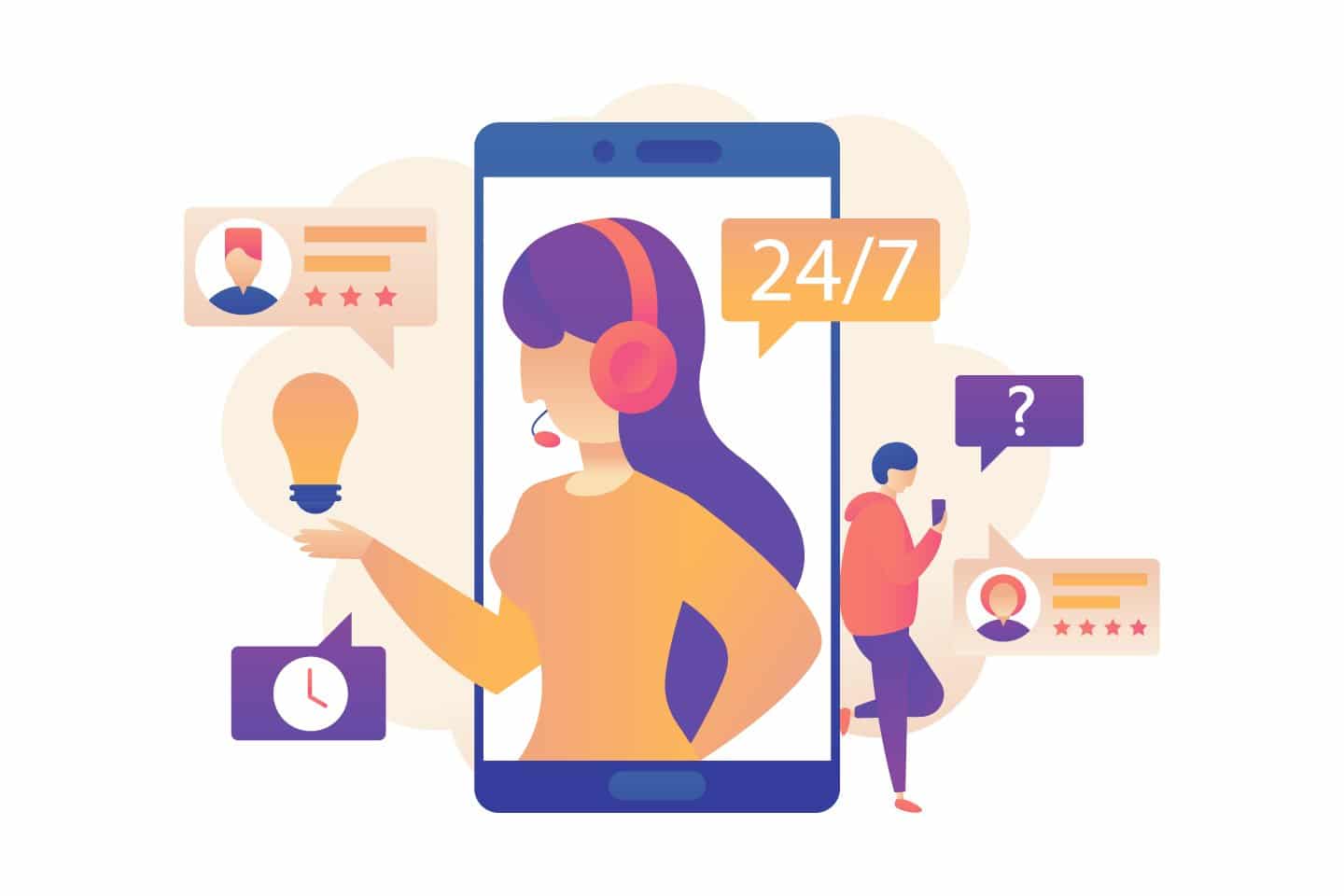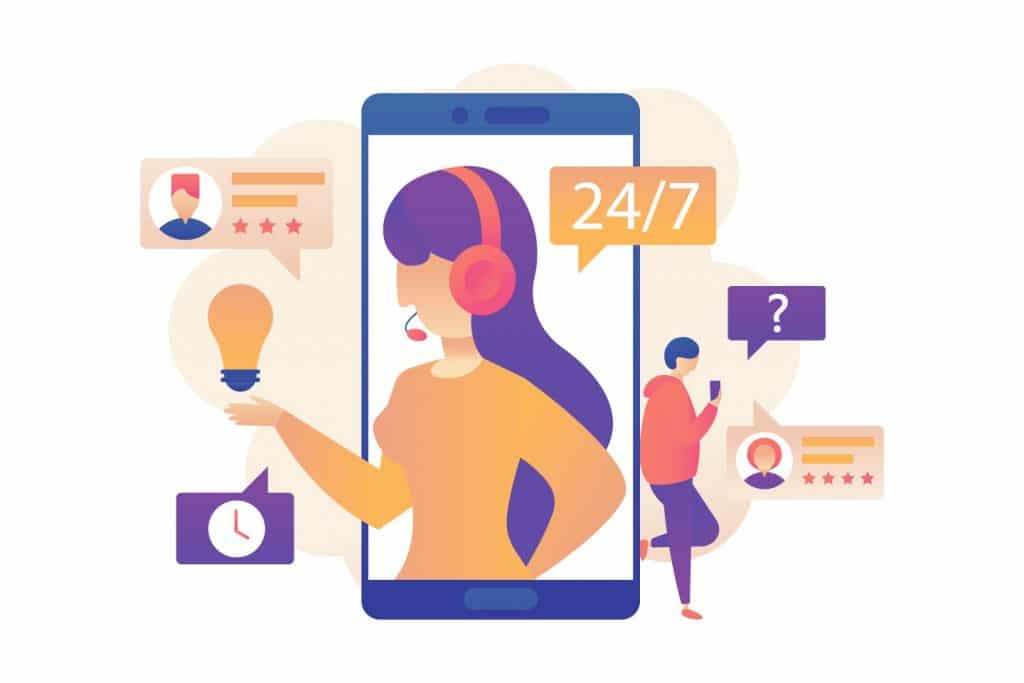 Nowadays, everyone prefers a prompt support service to minimize downtime. It has become vital for managed IT service providers to provide uninterrupted IT support service and assistance to their clients. Around the clock support service has become crucial since it improves the entire customer experience and provides the clients with a competitive advantage. In the current situation, when digitalization is everywhere, and remote access is one of the key components of business continuity, it is vital to be always up to compete with the competitors and serve maximum consumers on time.
For any organization, IT infrastructure, network, every workable digital touchpoint, and servers need to be seamlessly operational for the best working environment. But hardware and software components are not always reliable, and there are chances to have unavoidable situations when things go wrong. It can have a significant impact on your business. So, it is always good to be prepared for those situations. Organizations are always looking for better options to minimize the downtime and methods to cut the extra cost of maintaining their IT infrastructure.
Why round the clock IT support is essential for businesses
One of the key benefits of hiring a managed IT service provider is that they are committed to providing 24x7x365 professional IT support both on-premises and in a remote environment, depending on the severity of IT issues and clients' requirements as well.
Whether your computer is operating slow or malfunctioning, or you need a system update, or a virus infecting your system, in every aspect, you might need professional IT support to resolve the issues and keep your system up-to-date. To promptly deal with any of the issues or update your system in odd hours, 24x7x365 professional IT support is essential. That can make your job fast and smooth and help you keep your promises to your clientele.
When looking for experts' help, it is not satisfactory to have regular instructions like just reading instructions from a handbook. Outsourcing IT services means having professional help to resolve any kind of IT infrastructure and network issues at any time of the day. Even if required, professional IT support services can provide you with on-call assistance, and they are committed to offering services that will never let you down.
Having managed IT services by your side can be a big deal for organizations to run uninterruptedly with minimal operational cost. Every system, every hardware, every application, dedicated server, everything will be properly functional with an appropriate IT support facility.
How 24x7x365 IT support through a Managed IT Service Provider is beneficial
1. Minimize IT costs: Outsourcing IT support can help you minimize IT costs in terms of staffing while still having access to certified and efficient engineers and technicians with professional expertise. So, your in-house staff can concentrate on the day-to-day operations and contribute to your company rather than being trapped in IT concerns.
2. Uninterrupted IT support services: In the era of globalization, people work from different parts of the world and different time zones as well. But one thing is common; everyone expects to be able to get in touch with you whenever they need. Serving employees promptly is critical to any company's success. Employees expect comprehensive and unrestricted access to IT support. With managed IT service providers, you can ensure that geographical restrictions and time zones do not restrict your employees from getting uninterrupted IT support services.
Any kind of IT or network issues do not necessarily occur only during business hours; they may not also occur on weekends or late in the evenings, or post business hours. So, it is your responsibility to arrange an IT support service for your staff to serve them promptly and minimize downtime. In such a situation, 24x7x365 IT support assistance from a managed IT service provider company can save you in dealing with unexpected IT incidents at any time of the day.
3. Scalability And Flexibility: It is your responsibility to strengthen your IT support team's capabilities to serve your staff while retaining stability. When you go for outsourcing IT support services, you can enjoy scalable IT platforms, experts' advice, and professional support whenever you need it; it will help you grow your business. No matter how big your company is, the only necessity is to have a single point of contact for all of your IT support requirements and concerns.
4. Customer Service: Quality and prompt customer service are important aspects of hiring IT support service provider companies. No one would like to go for a service provider company unless they are ready to meet their clients' demands at all times. It is crucial for a managed service provider to have a comprehensive IT support strategy that allows their clients to contact them any time and get support whenever they require it.
5. Around the clock support service: A managed IT service provider works 24x7x365 to ensure that your websites will not go down and, if it does, those will be up as early as possible and running immediately. Managed IT services provider ensure to keep your website up and running always – so your customers can reach you out from any part of the world in any part of the day or night. Customers consider the round-the-clock availability of IT support services to keep them up; so they can provide their consumers with on-demand services and assistance to maintain trust and commitment.
Conclusion
In today's world, what matters is the competence of managed IT service provider companies to provide uninterrupted IT support service and assistance to their clients. This is an essential criterion for any outsourced service provider since it improves the entire customer experience. A 24x7x365 IT support facility helps organizations meet all their IT needs on time, minimize downtime, and provide uninterrupted service to their customers.
Opting for a managed IT service provider will give you the flexibility to focus on your core business, and they will take care of your day-to-day operations and technology issues. A qualified managed IT service provider can proactively monitor the system for abnormalities and other issues and take necessary steps to reduce downtime.