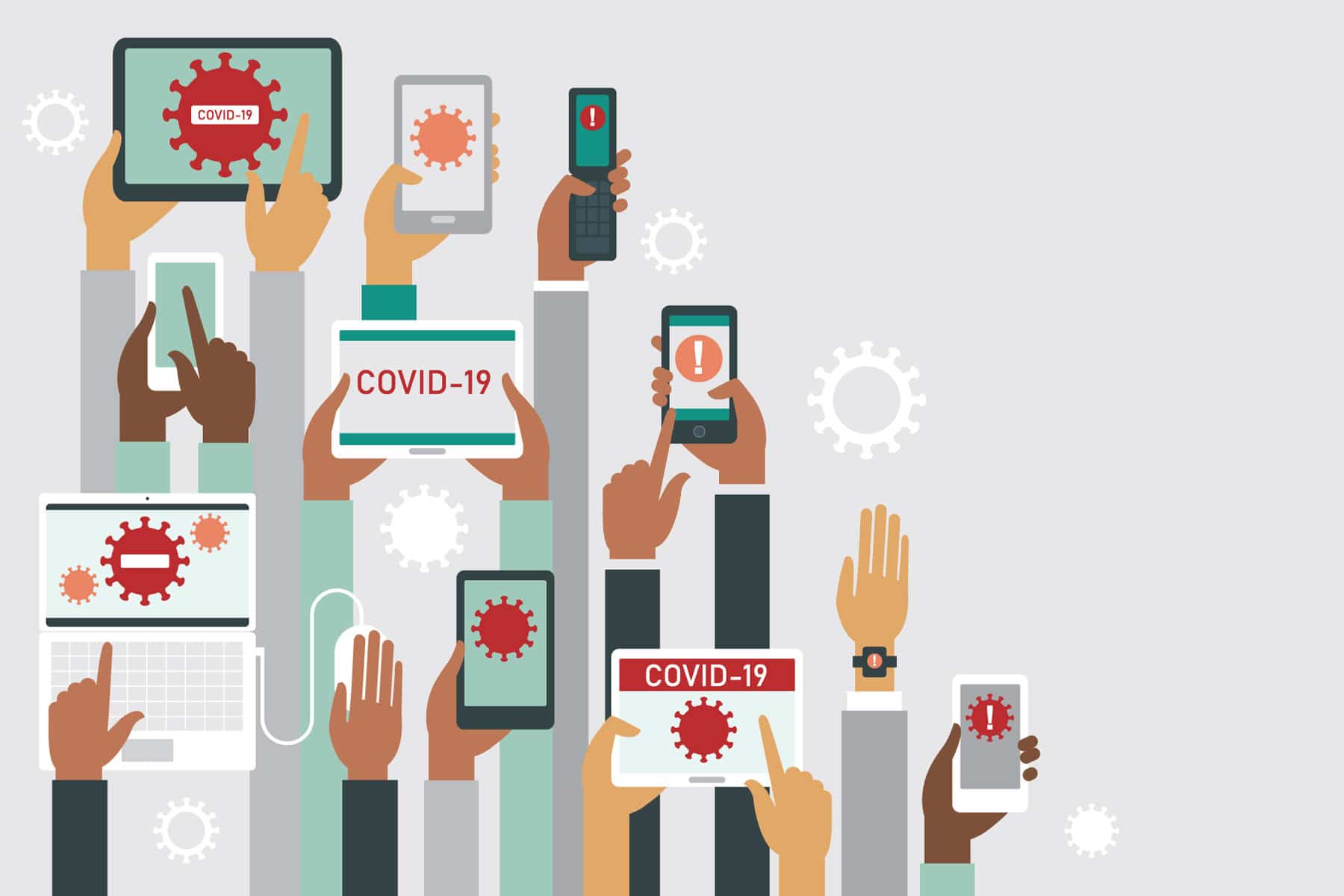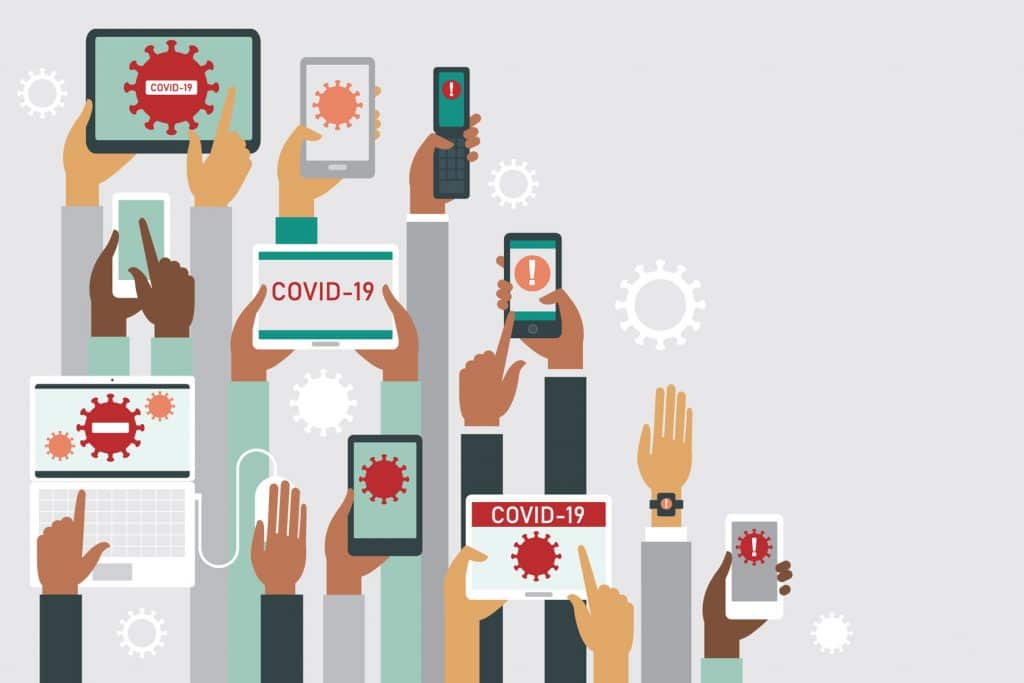 As the COVID-19 struck, the authorities of almost every nation of the world restricted in-person contact in every sense to stop the disease from spreading, which drastically limited the in-person business operations. Business owners are driven to continue their business with remote workforces as much as possible. Therefore, companies started looking for ways to get back their pace. And here technology plays its role; remote working, virtual collaboration, cybersecurity, remote on-boarding and training, etc.—in every aspect, it helps the enterprises.
In the current situation, technology has become indispensable for every business. It helps to engage customers, offers workplace flexibility; automation helps in faster and accurate business processes. But in most cases, digitalization is the basic criteria to get the maximum benefits of cutting-edge technologies. It allows businesses to utilize creative digital solutions to continue with remote workforces and serve their client base.
Digital transformation and subsequent tech integrations are the best way in the present situation for business continuity and development across industries. Here are the key changes and recent trends in the business world as a result of the pandemic crisis:
Prioritization of technology and greater budget allocation
COVID-19 has forced businesses to introduce multiple technologies into their working systems within a short period of time to deal with the most obvious impacts of restricted in-person business operation, face-to-face interaction, business trips, and so on. Organizations across different industries are pushed to adopt several changes significantly faster than expected to sustain. Specifically, in the area of remote working, virtual collaboration, customer services, etc., businesses have implemented multiple new solutions rapidly and abruptly. The organizations have accepted several workable technologies and tools to allow employees to continue their jobs at home.
With the sudden strike of the pandemic with such a devastating effect, organizations have realized that digitalization along with tech adaptation for remote working and business process automation can help to survive. They need a solution that can function adequately with minimal in-person operations. Therefore, businesses were forced to prioritize the adoption of digital transformation to facilitate technology adaptation. As COVID-19 forced companies to make these changes a top priority, several enterprises are making more significant investments in the modernization of technologies.
Increase in use of automation
To avoid contamination, several customers are demanding contactless services. Therefore, organizations are experiencing a tremendous push towards automation to enhance their ability to provide a better and safer service to their customers. On the other hand, with remote work culture, there is a scarcity of dedicated staff to handle monotonous but critical tasks like password generation, payslip generation, etc. Several companies are implementing automation for those jobs for faster and accurate solutions with minimal resource usage.
Automation comes with tremendous potential for organizations—it helps to manage everything from inventory to email subscription lists. Though many organizations have started incorporating automation in the pre-pandemic era, a growing number of organizations have been forced by this pandemic crisis to alter their perspective and recognize the power of automation to keep their business running.
Automation trend has become most frequent in the manufacturing sector, as the benefits of automation can help reduce the requirement of human intervention to accomplish a particular work or create a specific product.
Greater investment in cybersecurity
With the development of digital transformation and digital capabilities, cybersecurity has become a crucial aspect for organizations. With a drastic shift to remote working and digitalization, businesses need to emphasize cybersecurity to keep their business information safe and secure for cybercriminals. In today's world, businesses across industries rely on technology and software to provide key services to their customers and that makes information a top priority for organizations.
With digitalization and tech advancement, the number of hackings, malware attacks, data breaches, and other cybercrimes are also increasing day by day. During the pandemic, the rate of cybercrime has risen, pushing organizations to be more concerned about establishing a reliable cybersecurity infrastructure. Now organizations have to develop security strategies that work for remote work cultures also. Using potential measures like virtual private networks (VPN), end-to-end encryption, educating the workforce about scams, hacking traps, etc., can help organizations to improve cybersecurity.
As the remote work culture develops, many organizations have recognized the importance of increasing their cybersecurity spending.
Focus on employee and customer experiences
As the pandemic has forced the organization to run with remotely working employees, they need to be concerned about the employee experience using the digital capabilities. The employees have to deal with multiple changes like remote working, new technologies, digital capabilities, virtual collaboration, etc. Therefore, proper training and assistance to adopt the new work culture and satisfaction with their work environment are crucial for optimum efficiency.
Similarly, organizations need to pay attention to how easily their customers can engage with them digitally. Organizations need to have user-friendly ways to interact with their consumers like mobile apps, websites, efficient customer support service, etc. Businesses must prioritize these services to ensure that their customers don't have problems using your offerings, products, and services.
Considering technology as a means of innovation and continuity
Before the pandemic, many organizations had a concept that technology is a means to save money and reduce unnecessary spending. But the pandemic crisis and subsequent lockdowns made businesses realize the other values of technology. Now, they have discovered that technology helps to modernize their capabilities, gain a competitive advantage, and create a business culture focused on continuous updates, efficient work culture, and also concerns about reducing costs.
With proper utilization of technologies, organizations can enjoy tremendous opportunities to innovate and improve their ability to engage customers, answer their needs, and move towards achieving business goals.
Key takeaways
Technology offers incredible potential to organizations to sustain in most unfavorable situations and offer the best possible service to the consumers. With the outbreak of the COVID-19 pandemic and subsequent crisis, organizations realized how powerful technology could be to keep their business running. The pandemic helped not only to accelerate the digital transformation but also created a landscape to encourage innovation and technological adoption. As a business owner, if you want to have these types of modern technology in your organization, you can consider consulting IT infrastructure consulting services to get help in choosing the right technologies, cybersecurity measures, and other tailored services as per your business needs.