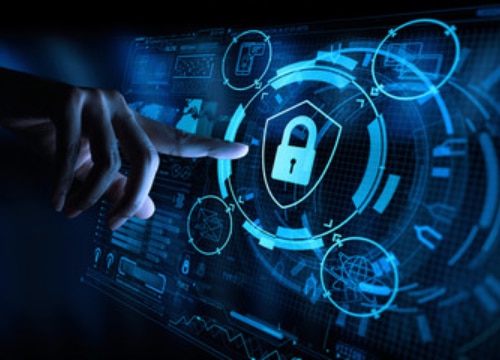 Several organizations have already chosen managed security service providers (MSSPs) to help them with security initiatives and moving forward, some of the organizations even like to outsource their entire IT operations. MSSP model is an effective and beneficial option for organizations with limited IT resources and budget, those who lack internal security competence, have difficulty finding and hiring efficient security executives, or just need to establish a cyber security measure quickly. All these have influenced cyber security managed services to be one of the fastest-growing sectors.
In the traditional system, cyber security was not so important. But in the present digital age, business owners have become concerned about cyber security as those practices can confront the expanding cybercrime — hackers and viruses become more vigorous to access vulnerable networks. Along with the development of technologies and the digital world, security threats constantly evolve. But, there is an obstacle to having a proper cyber security strategy—most businesses cannot afford to appoint dedicated cyber security professionals to monitor their network security 24/7. In such a situation, it is wise to hire MSSP for having professional cyber security services in a pocket-friendly way.
When hiring MSSP, you need to consider multiple things to opt for the right partner and get the maximum benefits. In this digital era, the right managed services partner is vital as you need an entrusting partner to handle your company's security posture and most sensitive data.
Why should you go for an MSSP?
As a huge number of organizations have become more reliant on technology, they need an around-the-clock network and system monitoring facility to keep their confidential information secure. For rapid business growth, maximum security is in demand. Here comes the role of MSSP – they are committed to providing a 27x7x365 monitoring facility along with other continuous cyber security management activities. The following list represents the fundamental functionalities that an MSSP can offer to your business:
Network and systems monitoring facility
Round the clock Managed IT services
Penetration Testing
Intrusion Detection and Response
Vulnerability Assessment and Patch Management
IT Security Audits and Compliance
How Hiring Managed Security Service Providers can be beneficial for you
Though many organizations can't afford to hire dedicated security experts for 24/7/365 monitoring, organizations cannot take the risk of neglecting cyber security in the present situation. With the increasing threat of network intrusions, companies can no longer afford to ignore the necessity of having a cyber security professional. There are multiple benefits of hiring a managed security service provider. Here are the key advantages of having an MSSP by your side:
1. Real-time Monitoring
Hiring an MSSP provides you with constant systems and network monitoring facilities. They also detect the attacks or attempts of attacks as and when they happen. MSSP performs penetration testing on firewalls. With a real-time continuous monitoring facility, they can identify a security breach and protect your huge chunks of personal or private data.
2. Frees Up Your IT Team to Focus on Core Business Operations
As your managed service partner will take responsibility for your cyber security and network monitoring, your in-house IT staff will be free from day-to-day systems and network monitoring tasks. So, your dedicated IT team don't have to waste their valuable time in infrastructure management and monitoring; instead, they will have more time to focus on core business operations and improve productivity.
3. Rapid Incident Response
MSSP can provide faster intrusion detection and response as well. At present, most digitized enterprises are subjected to cyber-attacks on a regular basis. But those attempts can easily be dismissed by bringing an MSSP into your organization. The efficient monitoring, threat identification, and quick response facility of MSSP can save your organization from its downfall.
4. Have efficient Cyber Security Experts
When an MSSP is in charge of cyber security and monitoring, they will care for all your security needs. They provide immense attention to all tech-related activities and protect you from possible security threats. MSSPs have experienced security experts to understand your exact security needs and provide your ultimate protection. Decision-makers needs to rely on your MSSP to meet security standards as they have a dedicated team of cybersecurity experts at their disposal.
5. Helps to Meet Compliance Requirements with an Audit Team
In this era of globalization, it has become quite difficult to meet all the compliances with the in-house team. Multiple nations, as well as organizations, are constantly changing and evolving the regulations governing consumer privacy. It has become pretty inconvenient to continuously backtrack the regulation changes to do the necessary audits and achieve compliance. But with an MSSP, it will be much easier for you. They will help you complete the appropriate audits on demand and keep track of changes in privacy regulations in key areas. MSSPs can even assist you in achieving compliance fast by proactively initiating the appropriate procedures.
6. Cost-effective Approach
Compared to hiring in-house security experts, partnering with an efficient and reputed MSSP is a cost-effective approach to protect your business from security threats. Though many of the executives are still not convinced to spend a dollar figure on cyber security, it has been essential to maintaining a balance between revenue-generating and risk-management measures. For the smooth running of your business and revenue growth, it is essential to safeguard your business from potential cyber threats. Without cyber security measures, a single data leak might permanently ruin your organization's image and reputation in the market.
How to choose the best security service partner for your organization
Finding the most suitable MSSP to provide you with the best cyber security service requires a firm with competence in your field. MSSPs with experience in the relevant field are more capable of predicting cyber dangers and finishing security projects more efficiently and quickly. For the best outcome, your Managed Security Service Provider needs to first understand your business model in order to offer significant value.
Conclusion
Having the right MSSP will allow you to get greater cyber security, quick intrusion detection and response, and less compliance time. Your managed IT services partner can add significant value to your business and help you grow your business in the longer run. Along with 24x7x365 cyber security, your MSSP can also provide valuable IT Infrastructure solutions to your company and help you maintain a longer relationship with your customers successfully.