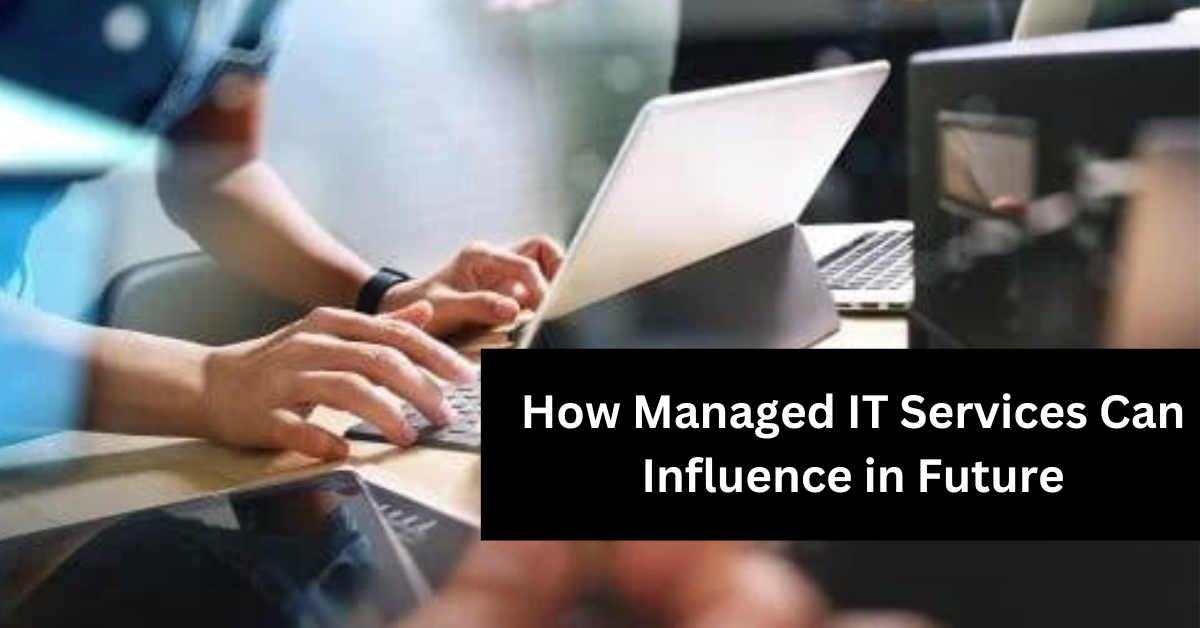 In today's world, information technology has become an essential part of most businesses. IT is a continuously evolving field. Over the years, emerging technologies have made IT systems more upgraded and complex. In most cases, it becomes difficult for organizations to get every IT update information related to their industry and incorporate the suitable technology, application, or tool as well. Moreover, managing technology has become more and more difficult. Businesses are struggling to address their day-to-day technology needs.
To run the day-to-day operations more efficiently and continues their business growth, organizations can get outsource IT services. They can improve their business growth by embracing emerging technologies, digital transformation, cloud computing, artificial intelligence, etc.
Partnering with a reliable managed IT services firm will stop your worry about dealing with your IT needs internally. A managed IT services provider (MSP) can help you to deal with all your IT concerns and keep your organization up-to-date with cutting-edge technologies.
How Managed IT Services Can Influence Your Organization
Increased efficiency and reliability of IT operations
Outsourcing IT services will provide you with an expanded team of IT experts to tackle your IT issues as they arise and take proactive measures to prevent them. You also have access to the latest technology and business-grade solutions that will help to improve uptime and profitability. Partnering with an MSP will also provide access to services like remote monitoring and management (RMM), cloud computing, backup and disaster recovery (BDR), etc. In addition, you can access specialized expertise that your small internal team can't provide you.
Proactive approach to maintenance
Partnering with an MSP offers 24/7/365 infrastructure monitoring and maintenance services. Services like managed security services or RMM allow them to detect any disturbance in your network, potential threats and vulnerabilities. This proactive approach will enable MSPs to take immediate preventive measures so problems cannot develop into more critical threats.
Recruiting the right MSP allows you to take advantage of proactive backup and disaster recovery (BDR) solutions contributing to business continuity. In short, a combination of regular and remote monitoring and management services, encrypted backups, cloud computing capabilities, and IT virtualization can provide competitive advantages to your company.
Enhanced IT security & compliance
Data and digital device protection is a huge concern of every modern organization. Security and compliance are two main things to consider to safeguard a continued future for businesses. To protect your business data from cybercrimes, breaches, and corrupt individuals, you must pay extra attention to IT security.
When working with a mature IT service provider, they understand your organization's security needs from both technology and legislative perspectives (such as GDPR, PCI & ISO).
Cost savings
For several companies, especially small and medium-sized organizations, cost saving is essential. Outsourcing IT services instead of having an in-house setup is a cost-efficient way — for most organizations, it is one of the most vital benefits of managed services.
Your managed services partner takes charge of your day-to-day IT needs, data storage facilities, security, BDR, etc. – and everything you can get as a package service. Most MSPs offer their services as flexible packages (monthly, quarterly, or yearly). So, you can scale services according to your business needs. You will be able to predict your IT costs on a month-to-month basis. You can get every essential skill, and IT help you need to enable your business up to speed.
Free up in-house IT staff
When your IT infrastructure is monitored and managed by experienced IT staff of managed services firm, your in-house staff don't have to face and bother about network issues, system issues, software installation and regular updates, unplanned downtime for maintenance, etc. So, your full-time internal staff can better allocate their efforts towards revenue-generating IT projects and initiatives.
An MSP frees up your in-house staff to devote to higher-value projects and helps to improve productivity and satisfaction. Having a dedicated managed IT services partner by your side will help utilize the internal staff's skills and talents, increasing operational efficiency.
Business Value
A strategic and efficient MSP keeps you up-to-date with the latest IT information and suggests beneficial tools and technologies to improve your business growth. MSP also helps address critical projects and issues while planning the right investments to enhance business growth and influence strategic plans.
Managed services firms are empowered with cloud computing services, the latest network management software, hardware resources, virtualization capabilities, and other cutting-edge technologies that you may need to develop a better business insight.
Peace of Mind
In addition to providing IT support services, an MSP offers cyber security, tools and technology training to your internal staff, backup and disaster recovery services, etc. All these services ensure business continuity and progressive improvement over time.
Why Managed IT Services are essential for your business
Managed IT Services are usually beneficial for companies looking to improve their operations and productivity and free up their internal resources to focus on core business tasks. Here are some indicators that exhibit the need to onboard an MSP in your business.
You face unplanned and extended downtime interrupting your business operations to meet customer needs.
You need to manage your IT budget efficiently without compromising tech upgrades. So, you need the option to scale your IT expense according to business needs and a better cost modelling.
You're looking for services for your remote employees, such as remote collaboration, monitoring tools, data protection measures, transactions, communications, and device protection measures.
You struggle to recruit in-house IT staff for IT infrastructure management or upskill your IT staff with cutting-edge technologies.
You need help to ensure the best strategic direction to upgrade the existing infrastructure.
New technologies are needed to incorporate into your business to continue growing.
You want to expand your business in a new direction and need robust systems to support your business development journey.
You need your in-house IT resources to focus on core business functions instead of network management, system update, and first-level user support.
Conclusion
Nowadays, MSPs play a vital role in business development as they focus on serving all your IT needs and allow you to focus on your core business. Technology should not be a burden but a catalyst to influence your business growth. Managed IT services firms design their service package to help you increase operational efficiency, drive your business forward, keep your business up-to-date with every tech advancement, and improve your user experience.