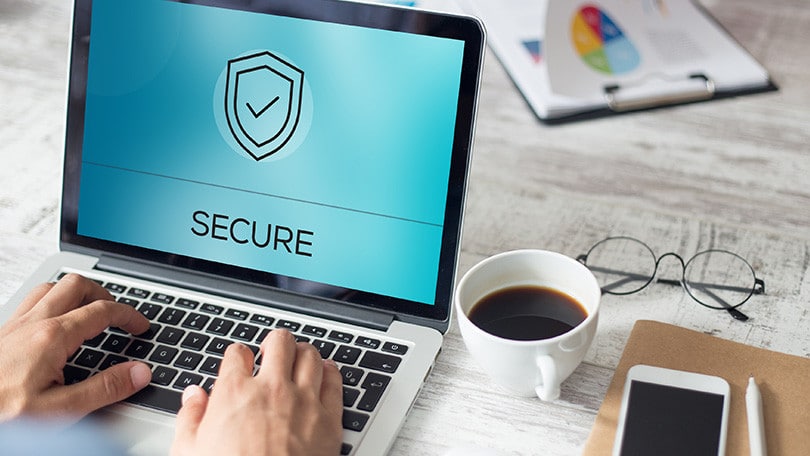 Today, when a mammoth portion of the workforce is operating remotely, it has been essential to keep your business data as well as employees safe and protected online. Due to the pandemic, many people are forced to use their personal devices to continue work remotely. Remotely working workforces use their home network or unsecured public Wi-Fi to work, which makes them vulnerable to cybercriminals.
To keep your employees safe online, it is essential to make them aware of proper security practices and encourage them to maintain safe cyber hygiene. These will help to alleviate cybercrime risks associate with online browsing and remote connections to the network.
1. Educate your employees about cybercrimes plus cybersecurity:
Intensive knowledge about the latest mode of cybercrimes and preventive measures is one of the essential components to keep your data and employees safe from cyber-attacks. So, it is mandatory to keep your employees well-aware of cybersecurity measures and time to time, update their knowledge and ensure that employees have a proper understanding of it.
Training on cybersecurity should be mandated during the onboarding process to protect your business's private data from cybercriminals. You can even consider managed IT services to make your staff and managers well-aware of cybersecurity through different training programs. Regardless of the size of your business, cyber safety awareness is crucial for everyone in the current situation.
Compare to the general staffs, top managers are often popular targets for their advanced access to sensitive information stored on servers. Moreover, top managers often travel more frequently and conduct businesses on unsecured Wi-Fi networks. So, the chances of exposing their confidential data are more than other employees.
2. What to look for and how to avoid traps
One of the common ways to collect sensitive data of your employees is anonymous emails or communication asking for sensitive personal data. These kinds of phishing attacks allow cybercriminals to capture usernames, passwords, and other personal information through a mock 'log in' process. Even the same technique can be used to infect office computers with botnets, viruses, and Trojans and steal sensitive data. Here are the basics to avoid cyber-attacks.
Check for Fake URLs
Sometimes, hackers create websites that are replica of legitimate sites. Though the sites look similar, but the URL must have some minute differences— it may contain minor typos, unusually placed symbols, and other differences. These malicious sites are utilized to hack your information. The difference in the URLs is the only clue to identify that the site is not real; instead, a spoofed one aimed to steal your sensitive information.
Be Aware of Social Engineering
Social media, blogs, and links—anything from unknown sources can be used to target individuals for data breaching. While in the office, this kind of malicious communication can lead to serious data breaches as malware spreads throughout the network.
Secure Your Wi-Fi Enabled Devices
Many employees are not aware of the fact that all Wi-Fi-enabled devices such as printers or scanners are also susceptible to cyberattacks. These machines remain collected with the office network, and when in use, the devices collect and store private data. So, a cybercriminal's access to your office printer or scanner can leak your confidential data. To prevent data leakage, it is essential to wipe the hard drives consistently.
3. Use Stronger and Smarter Passwords on Accounts
Password safety is a simple but effective way to protect your employees online. The use of common and frequent passwords enables hackers to access millions of accounts each year. Even a huge percentage of people use the same password from device to device and program to program. This practice can be a threat to data protection. So, educating your employees about password protection is vital. Here is a simple guideline to ensure safer, more secure passwords for your accounts:
Longer passwords are safer
Don't save a password to any browser
Have different passwords for different accounts
Don't use numbers associated with personal details like phone number, DOB, etc.
Use of a password manager is an effective way to mitigate data security risks. A password manager randomly generates passwords and also stores passwords safely. Then employees won't have to struggle to remember different passwords for different programs, and the data will remain secure at the same time.
4. Protect Customer Information
Just like your employee's personal information, customer data is equally sensitive. To ensure customer privacy, employees need to be more careful about storing and protecting information regarding customer names, addresses, email addresses, telephone numbers, personal opinions, or credit card information.
More than 60% of small businesses are victims of internal employee theft. So, it's essential to perform regular safety checks to make sure that your business is safe and secured. TO keep your business data secured from the inside out:
Update inventory regularly
Change passwords frequently
Distribute the workload evenly
Check-in with employees frequently
5. Install Security Software
Anti-viruses, anti-spyware, anti-spam filters, and firewalls are commonly used security measures to corporate data safe. But, these traditional security frameworks are not sufficient in the current digital world to protect your business data. To keep your business safe for the cybercriminals, you need to invest in an extra layer of security, such as:
Use VPN Service
A virtual private network (VPN) implantation is the smart solution to data theft or breaching. With a VPN service, you and your employees can enjoy an encrypted Internet connection at all times on any site– regardless of whether the site or network provides encryption or not. VPN services are invaluable to the safety and security of your company and your clients' valuable data. Though all VPNs are not created equal, you have to choose the right one according to your business requirements.
DNS Filtering
DNS filtering is a modern process of cybersecurity that uses the Domain Name System to block malicious websites and filter out harmful or inappropriate content. Prevention is better than cure. So, implement a DNF filtering service to prevent your employees from accessing websites known to be dangerous.
Conclusion:
In the current situation, remote working is the only option to survive for thousands of small and large companies across the globe. However, it is also crucial to safeguard the business data while your employees are working from remote locations. So, it is time to make wise and smart choices like partnering with a managed IT services provider to establish a data security infrastructure including VPN services, DENS filtering services, password manager etc. An MSP also helps you to train your employees with cutting-edge data security measures.