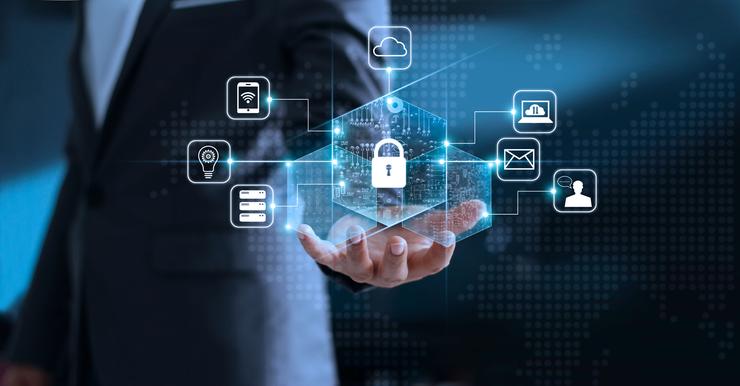 In today's world, when organizations prefer to move and conduct their business online for faster and more efficient services, security has become a huge concern. To make their security infrastructure more effective, organizations are pushed to have a managed security service provider (MSSP) by their side. Therefore, having the best MSSP for an organization is essential to protect their data, business process, infrastructure, employees, and clients.
MSSPs play a crucial in ensuring the security of your business as well as your customers. Therefore, it is essential to have the best MSSP by your side for business continuity and growth. But the selection of the right MSSP is not so easy; it needs to do a thorough analysis of your business needs and the background checking of the selected MSSP.
Before making a contract with an MSSP and building a reliable partnership, do your homework and make sure they provide the following seven essential services. In this way, you can ensure that your MSSP will meet your overall security needs.
Around the clock security service
When most organizations prefer to work with distributed workforces from different time zone for continuous working, it is desirable to look for an MSSP who can provide 24/7 security services. Suppose you are dependent on internal teams, who can provide services only during working hours, weekdays, on regular working days. In that case, your business data, devices, network, and everything will not get enough security. That's why your MSSP must offer around the clock comprehensive protection. And, make sure your MSSP provides you 24/7 on-call assistance and security service managed by individuals, not by automated devices. As some of the automated services are not sufficient to provide the same level of care and meet your particular security requirements, manual support is essential.
Prompt Response
Along with a 24/7 support facility, another crucial thing is the fast response for any kind of needs of different severity and doubts of your staff. Make sure that your MSSP is able to offer round the clock on-call support service. Also, ask for a hotline number to reach them in case of any urgency or when you anticipate an incident. Your MSSP should have an application for the fastest access to the service team and a designated service delivery manager to handle all security services.
Make sure your service provider agrees to sign a Service Level Agreement, including all service details and promptness of response and responsibility. You also need to conduct a thorough background checking for validation of your MSSP's market reputation and service record.
Essential support in an unfavourable situation
In case of unfavourable situations like a natural disaster, power blackout, hacking or any other fraud, or anything that can propel your organizations into free-fall, you need professional expertise to deal with the situation with minimal downtime. So, make sure your MSSP partner can be your 'guardian angel' at the time of need.
The right MSSP can help you plan for such situations and make a recovery plan also. `they should be ready with emergency plans for the event of a disaster.
You should also verify that your MSSP operates out of a Tier-3 data center and can provide you with Disaster Recovery (DR) support and high availability at the time of need.
Continual support service
Not only in an emergency situation, you need security solutions in day-to-day business processes, and your MSSP needs to be consistent in supporting your every security needs. Your service provider must appoint a dedicated support team to deal with your security concerns and provide quick responses to any security question and threat at a rapid pace.
Proactive security response
An efficient MSSP continuously monitors your network, and its experts can promote your business by incorporating the proper updates. They also proactively explore all potential concerns to spot any upcoming problem or vulnerability of your organization. The right MSSP is the one who can tell you what to focus on.
The security of your business is the ultimate outcome that you expect to improve with the proactive initiative of your MSSP. For the best results, you must choose an MSSP who can even inform you of the architectural changes that you may need from a business perspective.
The capacity of an MSSP to serve
When selecting an MSSP, first, you need to be confirmed about their capability regarding the combination of the most reliable technology and services they will offer. And, then you need to make an assessment regarding the availably of enterprise-grade devices, tools, and access to experts. This will help you choose a complete security service package from a single vendor instead of outsourcing services in small packages from different vendors. It will also help you to ensure that the right tools are in use to manage your business, creating more opportunities for you and your team to improve.
Realistic Budget
Technology is an ever-evolving aspect, and it makes the security funding systems challenging to presume. But, the right MSSP for your business can help you manage your security budget by making a realistic budget for it. A reliable security partner not only provides you security but also explains and offer options for your business process and your security needs. They help you to find out what your company's annual profile looks like to save money and increase productivity.
There are MSSPs offering fixed pricing models to offer optimal security service for organizations. Make sure your service provider provides you with a single point of connection, not only for services but also for commercial needs.
Key takeaways
By selecting the right MSSP for your organization, you can increase your business productivity, save time, use appropriate resources, and have the most appropriate services operational for you. An MSSP can help you mitigate threats, proactively identify a potential vulnerability in your system, and degrade disaster fixes if attacked. But, the most critical support they provide is that you can continue to grow your business without worrying about security. Your MSSP will hold your back from threats both inside and outside.
When you're assessing a Managed IT services provider for security services, do proper research and background checking to get the best security partner by your side.