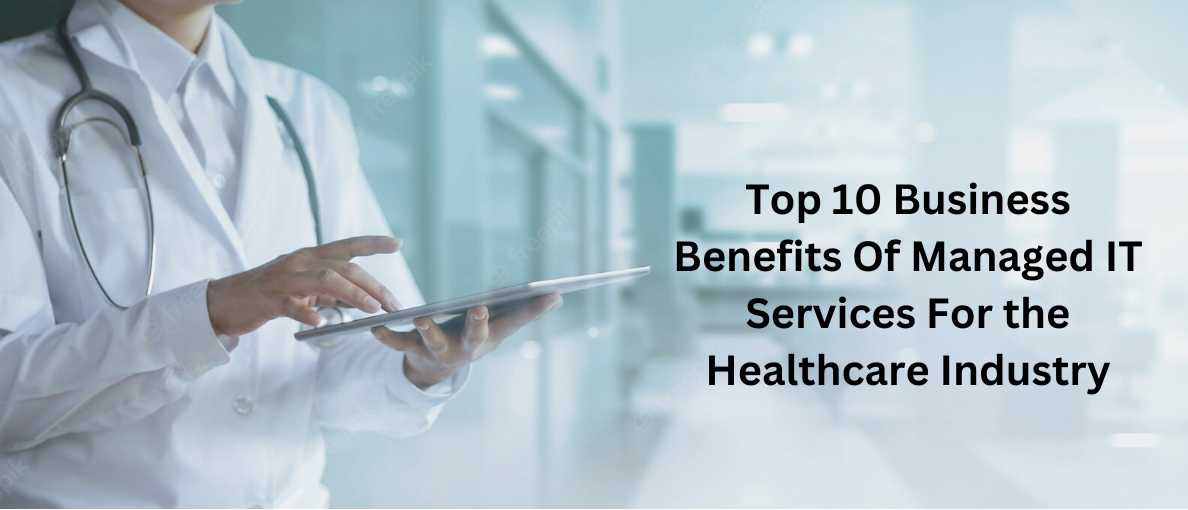 Like any other industry, digitalization in healthcare has become a mandate for better service, office management, patient data storage and management, and so on. Even some cutting-edge examination instruments use advanced technologies like Artificial Intelligence(AI) for better diagnosis. The digitalized Patient Health Information (PHI) system has improved the patients' overall experience. With this evolution, the importance of IT solutions in healthcare organizations has significantly increased. Some of the remarkable benefits of digitalization in the healthcare industry are:
> Smart hospital facility
> Easy online appointment facility
> Seamless doctor-patient coordination
> Access to real-time health information
> Relationship between multiple health experts
> Automated administrative tasks
> Collaborative Studies and Research
> Better patient management
> Systematic arrangement and storing of patient data
> Faster access to caregivers or nurses during a medical crisis
> Reduced manual errors
But this digital transformation of healthcare organizations is not such an easy task and needs continuous monitoring to avoid any tech issues. As healthcare is a critical industry that deals with the well-ness and survival of living beings, it needs efficient tech people to handle the tech jobs supremely. Plus digital transformation of the sector has increased security risks. Due to its perceived vulnerabilities, healthcare organizations have become the prime target of cybercriminals. The limitation of tech knowledge and in-house IT experts, financial constraints and some other factors have driven healthcare organizations towards managed IT services for their technology needs. Here are the top ten benefits of recruiting managed IT services firms for the IT of healthcare organizations.
Helps to overcome compliance challenges
In the healthcare industry, confidentiality is vital. This is one of the most highly regulated sectors. Organizations have to run regular compliance audits and meet different legal obligations, including user data management, access management, data encryption, security awareness training, etc. Managing all these activities with in-house staff can be a real hassle for organizations.
Partnering with the right Managed Services Provider (MSP) can make their job easy and efficient. An MSP will take care of compliance matters for your organization.
Improve patient care
Currently, devices like desktops, laptops, and tablets are the most common interphases to collect patient data, maintain appointments, schedule activities, etc. So, it is important to keep your systems running and up-to-date, connected to a secure network, and store data in a safe location. Therefore, your computers need to be up-to-date, safe, and efficient to provide uncompromised and uninterrupted service to patients.
With an MSP, regular maintenance of your IT infrastructure, security patch updates, timely system update, etc., – everything will be fast and efficient. The right technology environment can enhance the engagement between healthcare staff and their patients while optimizing background processes. An MSP can help you to serve your patients more efficiently by providing access to the most appropriate technologies and needed expertise for your organization.
Enable workforce mobility
To offer smart treatment facilities to patients, organizations are using mobile technologies to store critical patient information or access the same anytime and anywhere. While intrusion of mobile technologies provides enormous opportunities, it also comes with terrifying risks like data breaching. Workforce mobility also improves response time, patient engagement and satisfaction and lowers the costs of office space and in-house infrastructure.
You can migrate your system to a cloud-based platform with the help of your managed service partner and enjoy all the benefits of anywhere-accessibility. Cloud migration can make you able to provide better services to your patients.
Build scalable infrastructure
Healthcare organizations have ever-growing storage requirements. Therefore, effective scalability is a profound challenge for the healthcare sector. Limited physical storage infrastructure, aging in-house data centers, and strained budgets are common challenges that organizations have to deal with.
Cloud adaptation can be a solution to it. Cloud offers a scalable operational infrastructure that allows organizations to accommodate more patients, take care of them, etc. Partnering with an MSP can help you scale your services by building a software-defined, cloud-hosted infrastructure. It allows organizations to grow with their practice.
Control over IT costs
It is pretty expensive to have an in-house IT department, regular purchase of hardware, servers, workstations, individual licencing, managing IT systems and infrastructure, and maintenance. Plus, if anything goes wrong, the cost of unplanned downtime can be tremendous for a healthcare organization. It is wise to partner with an MSP to minimize infrastructure and maintenance costs and prevent unscheduled downtime.
Improves response times
Fast response times are crucial for healthcare services; they can save several lives with quick and efficient treatment facilities. An MSP can help minimize infrastructure downtime and ensure quick response times, making you available for patients 24/7 in case of emergencies.
Support business continuity and development plans
Healthcare organizations have social responsibilities – service interruption can be crucial. As part of emergency service, healthcare providers can't afford to lose any medical and patient data, even in critical situations like natural disasters, fires, etc.
Therefore, partnering with an MSP is the most suitable solution to maintain constant backup, easy and fast data recovery in case of disasters, and minimize downtime. MSPs can also help you to go ahead with your service extension plans.
Proactive security
As critical service providers, healthcare organizations must meet several data security regulations. Failure to meet rules and regulations may lead to serious penalties, cash fines, and even service license cancellation.
Hiring a competent MSP will help you to meet every security regulation, including identity-based security and encryption, access control, two or multifactor authorization, and data accountability and integrity.
Staffing services
The right managed service partner also helps you to meet the staffing challenges. Whether it is about help desk staff, clinical labor, or medical professionals, your MSP will provide you with a single point of contact for all your staffing operations.
Increased Efficiency
Partnering with MSPs can provide you with better returns on investment in the form of higher efficiency, accuracy, availability, and dependability with existing staff. Your managed services partner also helps to improve safety and accountability through advanced monitoring and management capabilities.
Conclusion
Finding and opting for the most suitable managed IT services partner can be challenging as it involves some effort. But once you've made the right selection, you can enjoy endless benefits. Managed IT service providers can help healthcare organizations to streamline their operations, reduce operational costs, and enhance efficiencies.