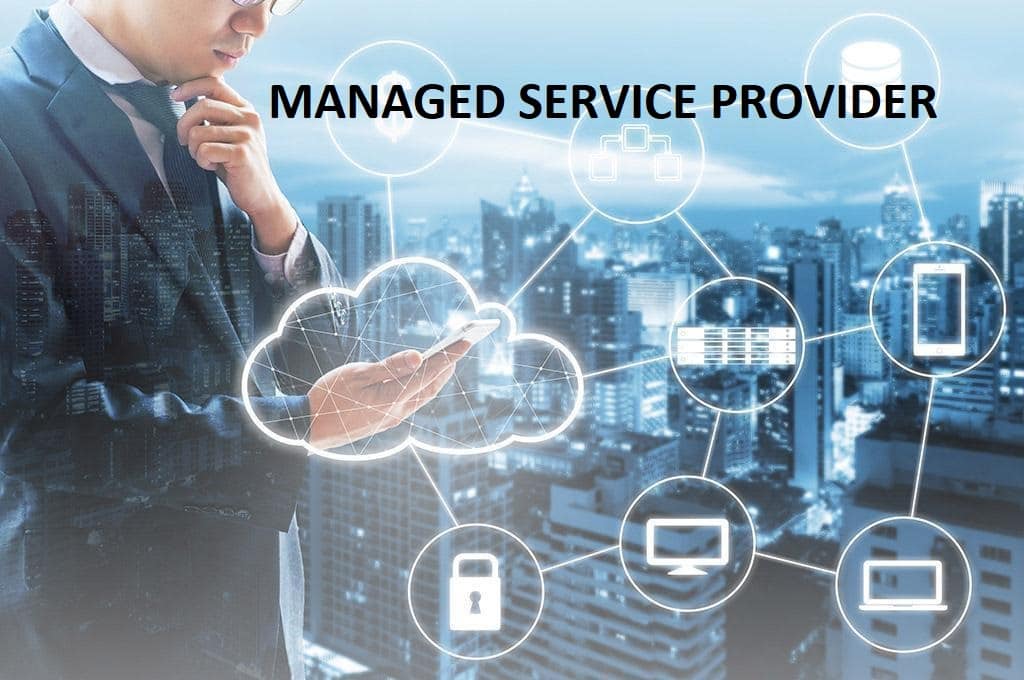 In today's world, technology is one of the indispensable components of every industry; from education to healthcare, manufacturing to financial services, every industry has its own purpose. And this ever-evolving requirement of the businesses has made IT immensely important than ever before. Though every company, irrespective of its size, understands the requirements of having a dedicated IT support team, but many of them can't find or afford to hire in-house efficient IT professionals, especially when it comes to critical fields like cybersecurity, cloud, and so on. In such a condition, managed service providers (MSPs) can be the most suitable and affordable solution to companies.
Fortunately, there are several efficient, and top-notch managed services providers are available in the market to fill the gaps. Besides being cost-efficient than having an in-house IT department, MSPs provide you around the clock access to top IT experts who'll make sure your business is always up and running smoothly and securely. So, you can enjoy peace of mind and focus on other aspects of your business the achieve the ultimate business goals.
To get adequate support and required services for your managed IT services partner, choosing the right MSP for your company is crucial. Here are some important things to consider before opting for an MSP.
#1 Shared Values
To get the best MSP for your company, you should go for a service provider with shared values and one who will suitable for companies of your size. If you're a large enterprise, go with a bigger provider to support your infrastructure. On the other hand, small and Mid-sized Businesses (SMBs) would do well to go for smaller MSP with a top-touch approach. A large enterprise requires more manpower from the MSP to serve them, and they even can effort more budget for big MSPs. But for SMBs, requirements are quite different as they need more agility from a managed services provider on a comparatively lower budget. The flexibility and attention that an SMB need for their immediate needs is something that a smaller MSP can provide.
#2 Track Record
Background checking is one of the crucial aspects of ensuring that whichever MSP you select has a solid track record. This will ensure their service quality. You need to do your homework to ensure that your chosen provider is good at its work; whether the service provider retains a good number of clients or have many of them left? How many of its clients have provided positive reviews? Is the overall staffing level consistent? Is there high turnover, especially within the solution architecture and engineering teams? Whether they have experienced CIOs to provide you with virtual support? A satisfactory positive response to all of these queries will help you choose the right service provider for your organization.
#3 Auditing And Certifications
To get an efficient and suitable MSP, you need to make sure that your future service partner has had its processes and controls audited and certified by a third party. It will be a kind of assurance for efficient services for your outsourcing partner. So, don't miss asking for a copy of your MSP's SOC2 report or similar audit evidence before hiring. That will provide you with an unbiased outside assessment of the MSP's service quality and assure you that your service provider can securely manage your data to protect the interests of your organization and the privacy of your and your clients. And that will save you from the trap of empty promises from someone who merely wants your business.
#4 Performance Benchmarks
An MSP, good at its work, will agree to hit certain performance benchmarks or suffer financial penalties for not doing so. So, consider having a Service level agreement (SLA) that will define the level of service you expect from your service provider, laying out the metrics by which service is measured, and also containing the remedies or penalties agreed by both parties on service levels not be achieved. SLA is a critical component of any IT service provider contract to avoid any kind of misinterpretation and legal troubles. Along with keeping MSPs on their toes, SLAs also inspire efficiency and innovation that benefits both parties.
#5 Response Time And Methods
In case of emergencies like cybersecurity breaches or server failure, a fast response is one of the basic requirements of clients from their MSP. So make sure your SLAs must contain proper information about — how long will it take to address and mitigate an accidental downtime? Who will be responsible for taking care of such scenarios? What if there are functionality issues with software your company uses?
#6 Transparent pricing
It is essential to opt for an MSP with a transparent pricing structure, so you can avoid any hidden cost and be aware of exactly what you're getting in your service package. When choosing a managed IT services partner, you need to be ready with your service requirements, so you can go for the service packages as per your business needs and pay only for the needed services. Do not allow anyone to confuse you and make you pay extra for some unnecessary services.
#7 Scalability
Before opting for an MSP, do a proper background checking of their capacity to serve you. As your business grows, you may need additional technical support from your vendor. So, make sure your MSP can keep pace with your business growth. Your vendor must not be too overloaded with other clients and responsibilities. You must ensure that your service provider is equipped with the level of talent and proven processes to handle more complex issues that may arise as your business grows.
#8 Communication
For any trusted and long term relationship, clear and effective communication plays a crucial role. It is essential to opt for an MSP with good communication skills so the entire operation can go seamlessly. Along with a dedicated vCIO to provide your expertise whenever needed, your MSP must offer you detailed monthly reports and other supports that you need to grow your business.
Conclusion
In the current situation, managed IT services have become crucial for companies irrespective of their size — they relieve you from the challenges of dealing with day to day IT infrastructure and network issues and free up your staff to concentrate on their core jobs. The above-mentioned things can help you opt for the most suitable MSP for your organization. With a trusted IT partner, you can efficiently reduce the downtime and make your workforce more productive, competitive and eventually more successful.