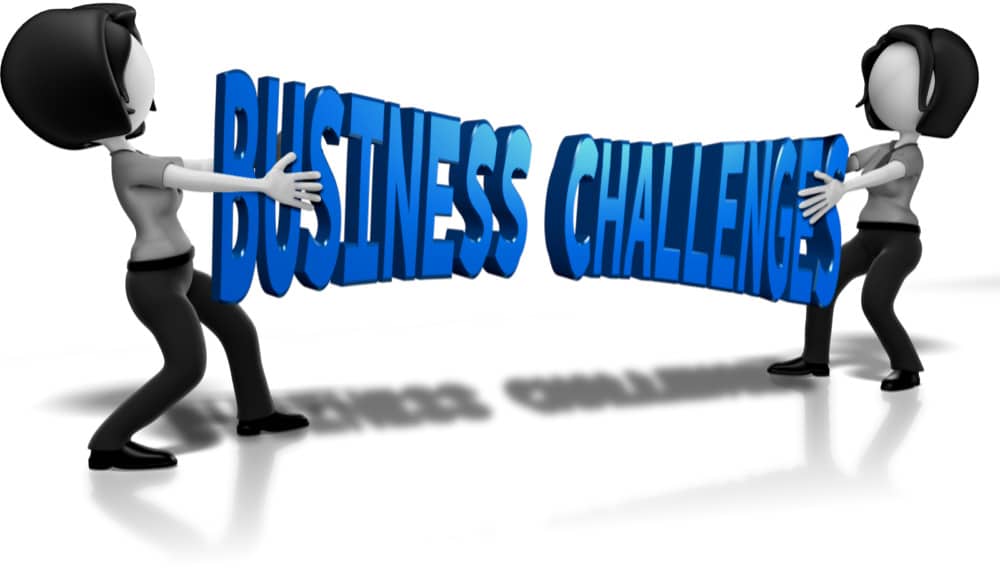 In the present fast-moving world, new trends of technology and software are continuously emerging and vanishing. Companies are always challenged to figure out which one is good for them and persistent and which one can be left behind. 2020 was a year of mixed thoughts, where the COVID-19 global pandemic has disrupted the business landscape worldwide; it also accelerated the rate of digital solution adaptation throughout the world. In 2021, most companies face challenges to meet their business requirements, fill up the workforce and skill shortage, technical challenges, and so on. Here are top business challenges in 2021:
1. Executing a growth strategy for uncertain times: To fight back the uncertainty, most organizations are planning to be more digital to accelerate productivity and business growth.
2. Looking for better tech support and broader expertise within a particular technology stack in 2021: To offer new services and work toward a broader portfolio, businesses need better tech support and expertise in cutting-edge technologies to incorporate them and implement.
3. Struggling to adjust client needs within verticals: Clients' needs and service requirements have changed, and it is hard to meet them without the latest technologies and innovative solutions.
4. Finding talent amid labor shortages and security challenges with the distributed workforce: Along with a shortage of skilled workforce, companies also face challenges working with distributed teams. Security gaps, data theft, lack of collaboration, etc., are the common issues with remote working infrastructure.
5. Struggling to maintain company culture in a remote environment: The work culture of the organizations is disrupting with this prolonged remote working.
To deal with the business challenges that arise in 2021, managed service providers are also upgrading their services. They are focused on offering services considering people centricity, location independence, and resilient delivery as per the client's need. Here are the technology trends to improve services and organizational plasticity to help guide companies in the next 5 – 10 years.
1. Privacy-enhancing computation
In the current situation, privacy-enhancing computation is a crucial factor for most businesses as some countries (like EU countries) have become very particular about data security and privacy. Privacy-enhancing computation ideally features three technologies to protect data whenever it is being used. Firstly, it ensures a trusted environment in which sensitive information can be processed or analyzed. The second technology performs processing and analytics of data in a decentralized manner. And the third one encrypts data and algorithms before processing or analytics.
Therefore, privacy-enhancing computation enables companies to collaborate on research securely across regions and with competitors without bothering about confidentiality. MSPs have adopted this approach to meet the increasing need to share information while maintaining privacy and security.
2. Distributed cloud
Distributed cloud service is actually the distribution of public cloud services to diverse physical locations. However, the governance, operation, updates, and evolution of the services remain the responsibility of that public cloud provider.
With distributed cloud service, organizations can experience low-latency scenarios, reduce data costs, and accommodate laws that dictate data must remain within a specific geographical area. Along with cost-efficiency, distributed cloud computing also offers auto-updates, rapid development, unlimited storage, and an efficient data backup facility. That means organizations still benefit from the public cloud without bothering about managing the costly and complex private cloud.
Distributed cloud is the future of cloud that offers cloud computing benefits along with location-dependent cloud use cases.
3. Anywhere operations
Anywhere operations model is one of the best options for businesses to emerge successfully from the COVID-19 crisis. Anywhere operation model is based on a decentralized enterprise that enables better business resiliency and access to a broader talent pool. It allows customers, employers, and business partners—everyone to operate from a remote environment along with business to be accessed and delivered to anywhere.
The basic concept of this model is based on "digital-first, remote-first". With complete digitalization, anywhere operations help to eliminate the wastage of effort because it allows to keep everything operating everywhere and accessible to anyone in any way.
Anywhere operations are not dependent on one server, one firewall, etc.; instead, it has the correct diverse configuration. This operation model provides the ability to run a business remotely. From the convenience of a mobile device, any designated administrator can monitor the overall system and functionality and even can address issues in real-time.
4. AI engineering and Hyperautomation
Artificial Intelligence engineering strategy facilitates the performance, interpretability, scalability, and reliability of AI models while delivering the total value of AI investments. AI engineering also helps to make AI a part of the mainstream DevOps process instead of keeping AI as a set of specialized and isolated projects. Acceptance of AI engineering can tame the AI hype while providing an easier way to value when operationalizing the combination of multiple AI techniques.
On the other hand, hyper-automation is applying advanced technologies to scale automation capabilities in an organization. This is a disciplined approach, used to rapidly identify, evaluate, and automate as many business and IT processes as possible. Acceleration of digital business needs efficiency, speed, and democratization, which can be achieved through hyper-automation of business processes. Organizations that are reluctant about business agility, efficiency, and efficacy through automation will be left behind.
5. Cybersecurity mesh
Cybersecurity mesh is a distributed IT security infrastructure meant to offer better cybersecurity control along with scalability and flexibility. Instead of implementing a single security 'perimeter' around all devices or IT network nodes, it establishes smaller, individual perimeters around each access point. With a remote working environment, many assets exist outside the traditional security perimeter. So, cybersecurity mesh is a more reliable and efficient approach for the current situation. It enables a more responsive security approach by centralizing policy orchestration and distributing policy enforcement.
As companies are increasingly deploying microservices, the cybersecurity mesh approach for data protection adds efficiency and transparency to the process. Even this architectural approach can be combined with a zero-trust strategy to harden the security posture.
Conclusion
To make your business more suitable to sustain and flourish implementation of cutting-edge technologies is crucial. You can consider managed IT services to get the right advice about technology adaptation and the implementation of innovative solutions to meet the business challenges in 2021.