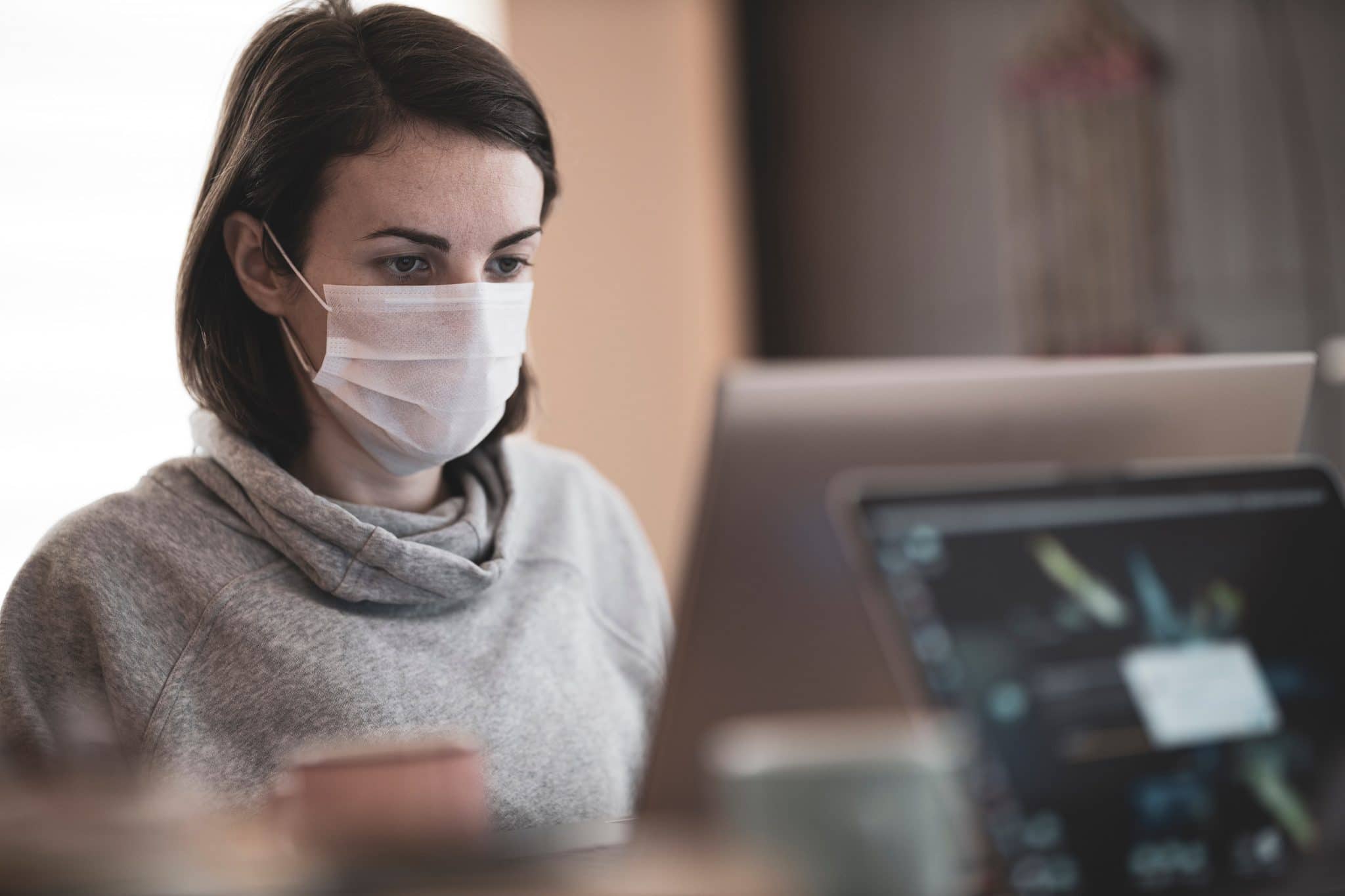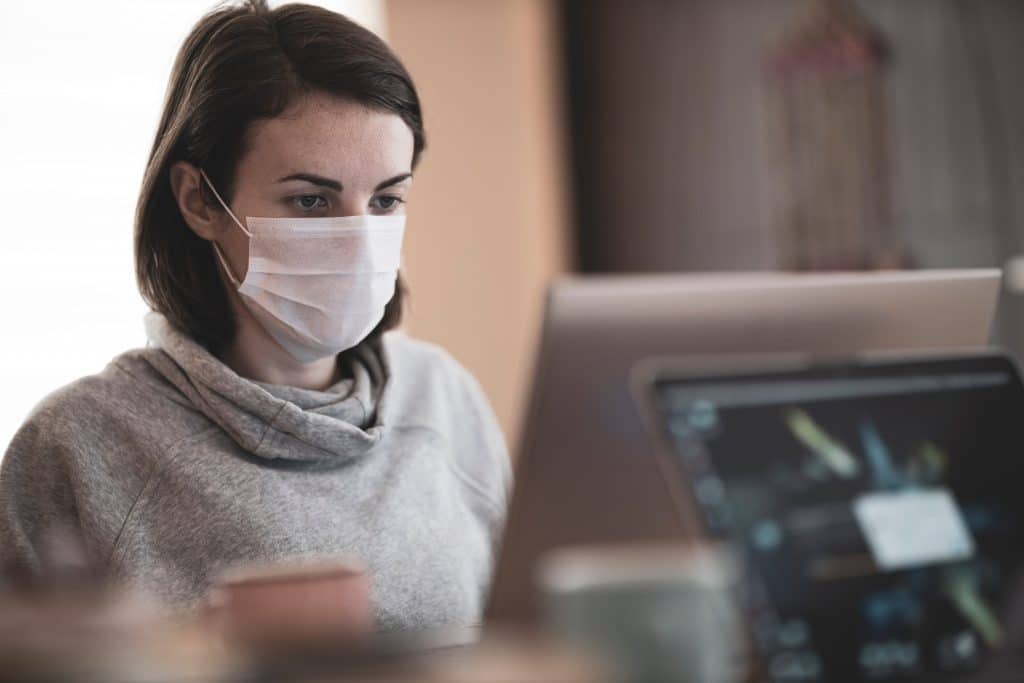 During COVID-19 pandemic, when lockdown or staying at home are the options to stop the spreading of the disease and stay safe, then remote working is one of the key step to maintain business continuity. More employees are working from home than ever before throughout the word to resume a safe and touchless work culture. Companies are also encouraging their employees to work from home considering the multiple benefits that can keep the employees safe from getting infected and also keep the business going on. Some of the benefits of remote workforces during pandemic are:
1. Improves employees' well-being: During COVID-19 Crisis, the most important benefit of work from home facilities is the 'safety of the employees'. With remote working facility, the employees can easily avoid any kind of infection, especially during this viral outbreak when everyone is encouraged to keep distance.
2. Location Independence: Remote working facilities allow employees to work from different parts of the world and different high-tech communication tools and software allows them to collaborate with their team. In current situation, this type of working arrangement is most likely to cope with travel and quarantine restrictions.
Another considerable benefit of working from home is having access to a broader range of job opportunities; there is no limit by geographic location. This can be especially helpful for employees and job seekers living in rural communities and small towns who have to travel a long distance to reach to the office location.
3. Increased Productivity and Performance: This is widely accredited that remote workers are more productive than those who work strictly in the office. During COVID-19 pandemic and subsequent lockdowns, employees are feeling especially incentivized and being even more productive. After all, this remote working facility is the only option now to manage their schedule and work in a familiar environment to keep the business moving.
4. Cost-saving: The remote working facility is a cost-efficient practice as it can reduce the office expenditure. For medium and small enterprises, cost saving is essential to cope with budget crunch during this crisis.
Basics to set up work from home culture
Though the pandemic has been the catalyst for remote work for many enterprises and their employees around the world, but it is not so easy to set up work from home culture for them with no previous experience of the same. To establish a productive and secure remote working environment, the enterprises can take help of IT infrastructure consulting services. There are some basic steps to set up remote working environment.
Help employees to adopt a remote culture:
Initially the employees need help to process of collaboration and proper communication to work from remote locations. Without proper collaboration, the remote working might faces multiple difficulties. There are IT consulting companies in India who can help the employees to understand the basics of remote working culture, safety measures, and secure connectivity, and collaboration.
Incorporate cloud solutions:
Providing every employee secure access to their work across all devices irrespective of their locations is critical in setting the stage for remote workers to be able to work efficiently. At the same time data security, back up, and recovery is also crucial. Whether it's a matter of facilitating remote team communication, managing remote employees training, or simply getting work done, cloud solutions are very much appropriate. It can change the way people used to work in pre-pandemic condition is a better and easy way. The cloud solutions are very simple, it can be as easy as document and sheets intended for collaborative work or as sophisticated as work management tools that maintain smooth workflow across multiple teams.
Cloud service providers in India can help to achieve an atmosphere where one can keep tasks and projects progressing from any device, so an organization can empower its workforce to get the job done in a way that fits the way people work and live their lives today.
Incorporate supporting technologies:
To set up a home office, the employees need computer or laptop or other devices with stable internet connectivity, phone with conferencing facility, access to internal networks, and so on. All these are important tools for virtual collaboration between team members, communication across multiple team members working from different locations, data transferring, etc. The enterprises need to make sure that all of the employees are furnished with these basic requirements to work from home or a public location. With a remote working environment, it is very important to stay in touch with employees through different messaging services, emails, phones, and video conferences.
Using a secure connection:
To avoid data theft, malware attack, data manipulation, and so on the remote workers should have a secured Wi-Fi network along with a trusted virtual private network (VPN). The VPN serves as a buffer between the Wi-Fi connection and the user devices to offer a secure remote access facility to the employees in different parts of the world. Any transmitted data from users' devices to server is then encrypted to protect it from tampering and interception. The enterprises can take help of managed IT services to establish a secure connection.
Clearly define roles and responsibilities:
When teams need to collaborate remotely, it is a very important step for every project to have a classified and well-defined ownership, roles and responsibilities for every team member and timeline to visualize processes from start to end. This kind of visibility is good for all team members, especially the employees who are working from different locations. Clear work distribution and visibility of work progress help them to avoid unnecessary duplication, promote a stronger collaborative atmosphere, and team relationship.
A well-defined 'work from home' policy containing instructions for an employee's daily work schedule, company's overtime policy, description of a dedicated workspace, instructions for protection of proprietary company information, etc. is also essential.
Trusting your employees:
Another important criterion to achieve success with a remote workforce is that employers need to have trust in their employees to get their jobs done when they are not working onsite.