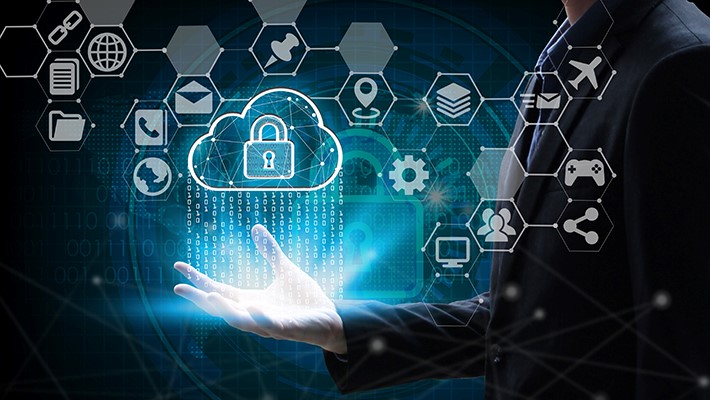 Considering the massive benefits of cloud computing, a growing number of businesses and organizations are moving a portion of their IT workloads to the public cloud to improve their efficiency, cost reduction, etc. To get the maximum advantage of cloud adaptation, you need to make a secure transfer of workload to the cloud without compromising security or compliances.
If you are planning to migrate your entire or partial workload into the cloud, you need to consider some vital aspects before actual migration. There are some important facts to consider to make a smooth migration and avoid unnecessary complications and additional expenditure.
#1 Know your business environment and needs
Before making a migration plan, first, you need to understand what are the business needs of your organization and how they can influence your business to achieve the ultimate goals. You need to have proper knowledge of what an environment entails and how it can affect the production cycles. In this way, you can avoid those unanticipated events that may hamper the smooth running of your systems. So, it is essential to make a proper listing of programmes with dependencies, required connection and service levels and keep them on the radar when planning the migration.
To help you in this job, cloud service providers usually offer a set of security infrastructure designs along with cloud application setup recommendations. Here you can get security instructions like how to identify, categorize, and secure your assets, manage access to resources using accounts, create users and groups, create strategies to secure your data, apps, and operating systems, and also some general cloud infrastructure.
#2 Opt for the right cloud service Provider
Opting for the best cloud service provider for your organization needs a thorough study of a vast range of possibilities relevant to your business. For every business, the following are the essential factors to consider:
Service Levels: Service Level Agreements (SLAs) are a vital component in determining the best provider as it ensures the availability, response time, capacity, and support requirements of your service provider. An SLA is meant to establish a clear contractual relationship between a customer and a cloud service provider.
Security: Ensure that your cloud service provider has the infrastructure to keep your data and apps secure.
Support: Ensure the level and mode of support your service provider offers to you; is it online and/or through a call centre. And also, ensure the availability of resources you may need.
# 3 List all the components and keep track of them
When migrating to the cloud, it is vital to keep track of all your resources, like apps and software components. Sometimes, developers use different open-source components to save time and money. They also can lose sight of these resources and neglect their upkeep, which can cause a failure to upgrade and fix security flaws. So, it is vital to make a list of all open source or legacy software components and keep track of them in an inventory. It will also help you decide which components need to migrate to the cloud and which are not essential and can be left behind to minimize your migration footprint.
# 4 Consolidate Identities and Ensure Accountability
Instead of adding more identity silos, you should use centralized identities (such as Active Directory) and implement federated login as an alternative to local cloud provider identity and access management (IAM) accounts and access keys.
You should also ensure complete accountability by individual employees to check in with their own accounts and provide restricted assets as needed.
# 5 Network optimization
In most cases, public cloud providers use public internet networks. But, sometimes, you may feel that the public internet network is too slow and insecure to accomplish your objectives. However, some third-party public cloud providers, like AWS, understand that using the internet is not the best option. So, they offer a dedicated network connection from their offices to their infrastructure. Though a dedicated network connection is not always required, but it is good to have a better and faster service from your Internet Service Provider.
# 6 Automate your migration
To avoid unnecessary downtime or service disruption during cloud migration, you can automate repetitive routine works where possible. This is one of the best practices to minimize service disruption and improvement of overall migration efficiency. Automation can speed up the migration process along with a reduction of cost and risk. You can also go for solutions that can help you automate virtual machine and data migration. Over time, you can uncover the repeating patterns of your processes, so you can automate them in subsequent migration phases. With automation and the phased cloud migration approach, you can make the whole process faster.
#7 Establish a maintenance schedule
For the smooth running of your business, regular maintenance of your hardware and software is important. Though outsourcing the maintenance to a cloud provider may decrease your management burden, but that does not mean that you can just implement a cloud solution and forget about your system maintenance. You need to allocate budgets and time for continuing management. So, you need to make sure that you can grow capacity to meet demand, or you have to swap suppliers when needed. This requires a continuous assessment of your changing business needs and the provision of user notifications.
# 8 Have a cloud-based disaster recovery solution
Data backup and recovery are mandated for any business. So, you must ensure your data security through a cloud-enabled disaster recovery (DR) solution. This is a hot site, which duplicates your on-premises infrastructure but is hosted in the cloud. This data backup will be updated on a regular basis and is less expensive than an on-premises DR system. This system will help you continue working over the cloud in the event of a disaster that can make your conventional hardware inoperable.
Key takeaways
Your organization can only be protected in the public cloud when you have a comprehensive knowledge of public cloud service models and recognize security vulnerabilities. Otherwise, you can align with a cyber security and compliance service provider to create a framework that integrates well-defined best practices. Operating with a public cloud service requires specialized knowledge, and you can take the help of a cloud IT consulting service provider.