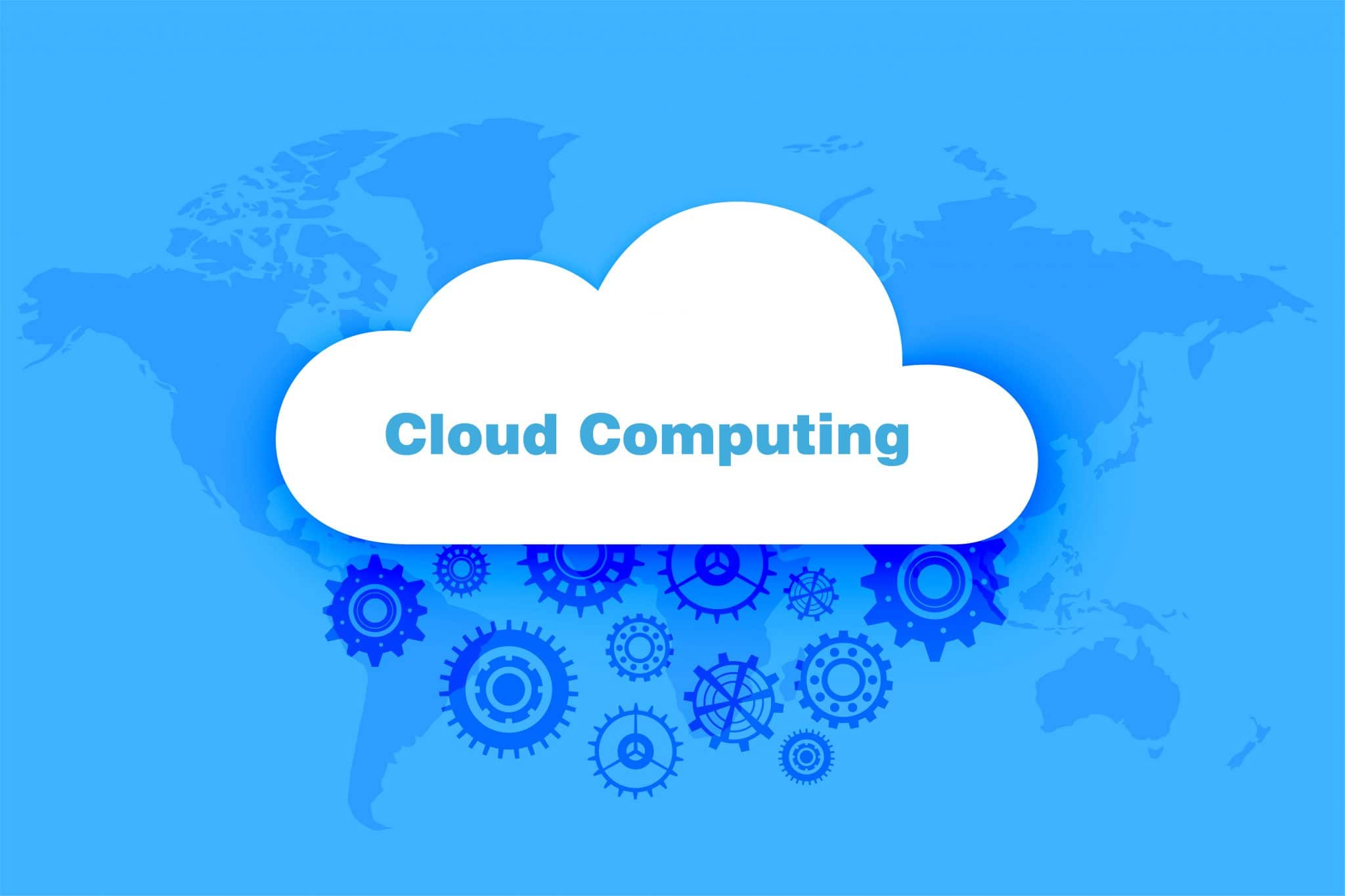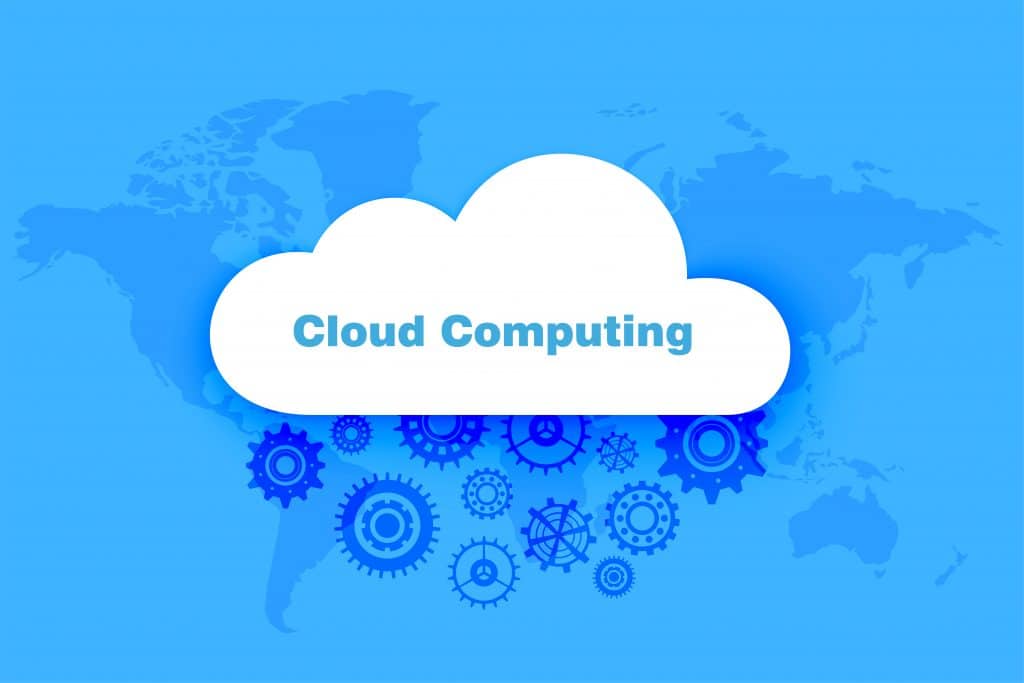 Cloud computing service is one of the best digital services that allow users to access their data and important program from anywhere using an internet connection and keeps everything safely stored on a remote server.
In the current situation, when everyone is adopting technology for improved work efficiency, scalability, data security, and cost-efficiency, cloud services play a crucial role in business development. With cloud services, small business owners can get most of their business requirements within a limited budget. Cloud computing is basically a collective term for varieties of services including cloud storage, cloud backup, cloud hosting, software-as-a-service (SaaS), and so on. For small businesses, cloud solutions can take care of numerous business-related tasks, including data organization, management, and storage as well as web hosting. With the proper implementation of cloud services, small businesses can concentrate on their core productive tasks and flourish. Here are the key benefits that small businesses can get with cloud services.
1. Cloud services offer more flexibility:
One of the key benefits of cloud computing solution is that it provides support to a flexible working approach. It allows small businesses to support their employees to work from anywhere and at any time with secured network connectivity. When you move your business to the cloud, you can allow your employees to access vital data and programs from anywhere and anytime. Even you can scale up and down your cloud storage capacity according to your requirement. With this level of flexibility, small businesses can run their business with a distributed workforce and improve their business growth.
2. Cloud computing helps to improve productivity:
With cloud computing, small businesses can save their valuable time with different technical supports, improve online collaboration, enjoy access to the right set of tools, and keep their valuable information secured. This all-in-one approach of cloud services helps small businesses in seamless project planning and execution that helps in improving productivity. A cloud infrastructure comes with all required skills, processes, and tools under one umbrella for business deployment, system monitoring, data management, and security, automation and scoring, and many other events that can help in the successful operation of a small business.
3. Cloud services take care of system maintenance and update:
For any business, 'Time is money, and downtime is definitely a toll on your business health. In case of cloud computing, your service provider takes care of your regular system maintenance and updates without wasting your valuable business hours. In this business structure, the servers remain off-campus and regular system updates are conducted by the third-party cloud server provider company. Therefore, cloud computing is not only time saving but also a money-saving concept for small businesses.
4. Cloud Computing saves your money:
Implementation of cloud computing is definitely a money-saving procedure. It can reduce expenses in multiple ways, such as
By reducing in-house headcount: With cloud computing, you don't have to appoint dedicated staff in-house for tasks like install and update software, run backup, data management, or manage email and file servers. Here, your cloud vendor will take care of the business of maintaining the service or application against a small monthly fee.
Hardware space savings: As your cloud service provider will take care of your software updates, you don't have to run updates for your own network. Along with that, you can host business data in the cloud. Both the options will save your own hardware space and help your computers to run faster and more efficiently.
Apart from that, your cloud vendor will take care of your information storage, data backup, and software programs which will save a lot of space on your storage devices. Therefore, your expenditure for storage and hardware space will be reduced with cloud computing.
Application consolidation: With the subscription-based business model, you don't have to go for separate subscriptions or purchase applications for individual users. Instead, you can avail multiple programs and applications for your employees against a comparatively small monthly fee.
5. Cloud service provider takes care of data storage, recovery, and backup:
With the efficient cloud data storage facility, small businesses don't have to bother about storage and back up their files for regular access. All of your files can also be shared and synchronized across devices. As all the files are stored centrally, all of your employees can access the same version of a file and program from anywhere which helps to keep everyone on the same page.
Apart from a secured storage facility and document version control facility, you can also enjoy the efficient cloud data backup process as well as the data recovery. In case of cloud backup system, a single secondary copy of all data is stored as a backup. This secure backup system keeps you safe from data loss and can even eliminate the requirement of any backup hardware locally. Therefore, cloud services are convenient and more cost-effective for small businesses than a traditional backup procedure.
6. Cloud computing improves team collaboration:
When you are working with a distributed team, virtual collaboration is a vital aspect for an effective outcome. When your workforce can access, work, edit, and share documents from anywhere, they definitely need a vital collaboration to work as a team and perform together. Cloud-based infrastructure and file sharing apps, your distributed workforce can make updates in real-time and virtual collaboration will give them full visibility. Some of the could-based services even provide collaborative social spaces for better virtual collaboration.
7. Cloud adaptation for environment-friendly sustainability
Cloud services allow you to minimize the usage of physical computing systems that reduces the amount of electronic waste and other harmful by-products. In this way, you can protect your environment in your own way. Apart from this, the cloud allows you to scale up and down your server capacity according to your requirement. So, you are basically using energy in a customized mode to reduce your carbon footprint.
Still thinking about cloud adaptation?
Considering the efficiency, robustness, and cost-efficiency of cloud computing services, small businesses can definitely opt for cloud adaptation. Cloud adoption will not only improve the work efficiency of the organization but also offer a secured work infrastructure. Cloud-based infrastructure and collaboration tools are very much beneficial to facilitate remote work culture. So, don't think much to go for cloud adaptation. There are multiple cloud infrastructure companies that can help you in the successful implementation of the cloud.