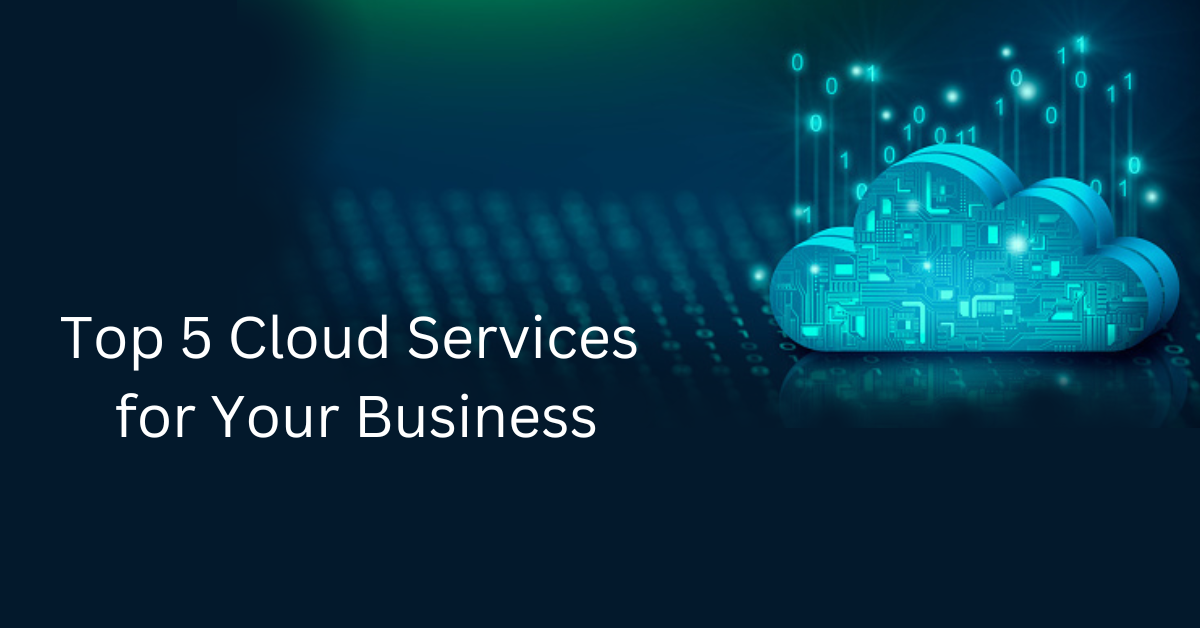 Cloud services offer multiple facilities to organizations, like easy backup and access from anywhere, anytime, etc. Cloud business solutions are beneficial and bend the world towards cloud services. As a business owner, if you are looking to incorporate the latest technologies for your business – moving into the cloud can be helpful and sometimes mandate.
Before moving, you need to understand your exact requirements and select the right services based on that. Your cloud service provider can help you to choose the right cloud services according to your business needs. There are several options for selecting the right service model for your organization. Let's look at some of the cloud services you may choose for your organization.
Office 365 Email Migration
Microsoft Office 365 Email Migration is a comprehensive cloud service that can:
Enhance accessibility: You can access your emails, contacts, files, etc., anywhere and at any time. Office 365 allows people to use any of their devices like PC, tablet, Mac, or smartphone to view emails – no need to sign in to specific on-premises devices.
Save on costs with the pay-as-you-go pricing: With this cost-effective email solution, you can save your budget with the pay-as-you-go service model. Here you can buy as many licenses as you need and scale it in a much simpler way.
Automatically backing up files: Office 365 automatically saves your files and keeps a backup. It also ensures that your file's latest version is automatically updated and never lost.
Provide trusted source and high-end security: This email solution on Office 365 offers maximum up-time, geo-redundancy, robust security, along with disaster recovery options.
Improve communication through collaboration: It improves the efficiency of your business by enhancing collaboration and cooperation within your business network.
Office 365 migration can be conducted using the Microsoft Office 365 Exchange Server. There are some simple steps to follow to switch to your new system. This will migrate all your backups and emails to your new domain without additional costs. Your staff will need a licensed version of the product to access and use Office 365 email service.
Additional Backup for Office 365
Microsoft 365 is a popular cloud productivity and collaboration tool used as the primary repository of files, documents, emails, meetings, conversations, project plans and so on. When it comes to data backup and protection, Office 365 may not always be 100% efficient in preventing data loss.
Office 365's data protection capabilities include the following:
Version history for each file
Retention of deleted items (in the Recycle Bin) to protect against accidental deletions
Retention policies to help prevent unwanted data destruction
But these features are not enough for organizations that expect and need an enterprise-grade backup and recovery toolset.
Enterprise-level backup facilities (like Veritas backup) are specially designed backup solutions that can sync up with your Office 365 accounts. This cloud-to-cloud backup service will help you back up critical Office 365 components, including OneDrive, Sites, contacts, Mailboxes, Calendar, etc. With additional backup solutions, you cannot only backup but also restore, import and share essential business data. Plus, your vital data would be backed up multiple times(2 – 6 times) in a day, depending on your system configuration.
Azure Site Recovery
Azure Site Recovery is a Disaster Recovery as a Service(DRaaS) system that can be utilized for hybrid and cloud architectures. This platform is specially designed for disaster recovery.
Azure Site Recovery ensures that your systems are well-protected against any possible eventuality and also offers ease of deployment, cost-effectiveness, and dependability. With Site Recovery, near-constant replication, failover, and recovery processes keep your data secure and your applications running during planned and unplanned outages.
OneDrive Data Migration
Microsoft OneDrive is a web-based storage and sharing platform. OneDrive provides a fantastic experience for end users to keep their private files and documents or collaborate with others inside and outside the organization. In simple words, OneDrive gives you access to a private, cloud-based folder to keep every essential thing that you may need to access from other devices. Besides this, you can also set sharing and editing rights at the folder or document level to improve co-working on a single file. So, you can work with your colleagues simultaneously on the same file—inside or outside your organization. Some other benefits of OneDrive include the following:
>> Unlimited file access from any place and time
>> Helpful for collaborative working
>> Free-up device storage
>> Easy content or file sharing facility irrespective of its size
>> Securely store files and information
>> Supports multimedia
>> Close integration with other Microsoft products like Office 365, SharePoint
>> One can simply drag and drop your vital files into the source location, and then OneDrive will do the rest for you.
SharePoint Data Migration
By migrating your content to SharePoint, you can minimize the effort of your employees to access the data and work as one team. Employees can access their project files from anywhere—at the home, office, or even on their way to a meeting—and from any device. This feature of SharePoint and its collaborative tools can make creating internal websites or project completion much more manageable. Beyond being a traditional shared team drive, SharePoint comes with multiple rich features. Here are the top benefits of SharePoint data migration:
>> Reduced IT resource expenditure
>> Improved data security and compliance
>> Get the benefit of a pay-as-you-go model and easy scale-up facility as demand grows.
>> Easy access to business data from anywhere and on any device
>> Access to different Microsoft 365 services like Power Automate, Microsoft Graph,
>> Delve, and Power Apps.
>> Track the migration status using SharePoint Migration Assessment Tool
Conclusion:
Multiple cloud services are available, each with a unique set of features and faculties. Organizations need to understand their business needs and choose the right cloud services accordingly. These services mentioned above are some of the widely used and appreciated services that help organizations to conduct their job smoothly. Consulting with a cloud IT consulting company can help to get the right cloud services for your organization.