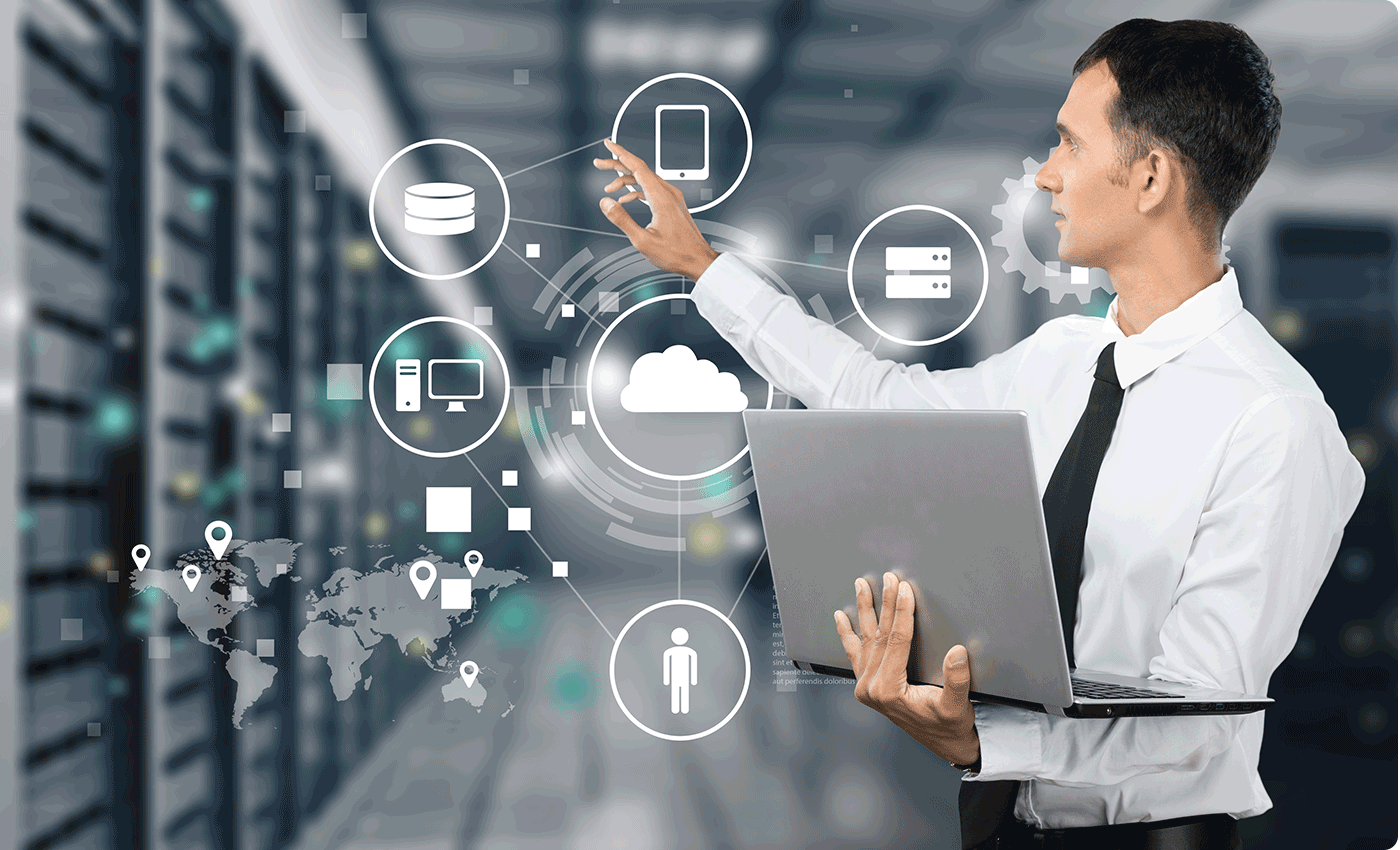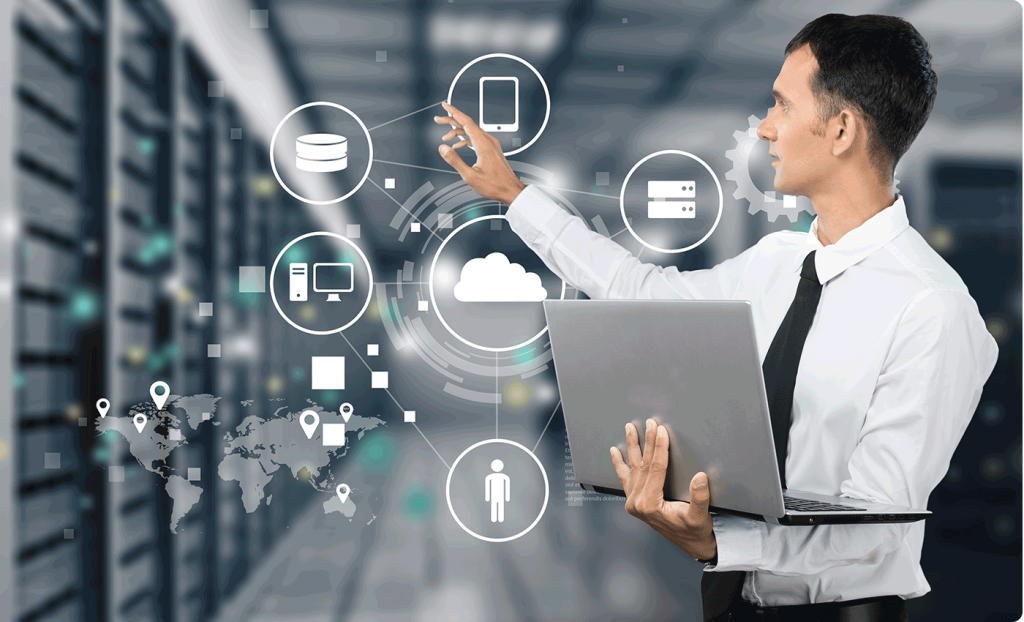 Information Technology has become an integral component of business success. And several small and mid-sized businesses (SMBs) are hugely dependent on IT consulting companies to meet their day-to-day IT requirements. The reason is simple ̶ most SMBs don't have enough budget to hire an in-house IT department to meet the IT requirements for day to day operations. Plus, hardware and software have become expensive. As maintaining a talented IT department is beyond the reach of most SMBs, they have to depend on the services of a consulting company. IT consulting companies not only take care of your IT, networking, cybersecurity burdens but also provide you with almost every IT solution you might need.
Though IT consultancy services are essential and valuable, but sometimes companies make mistakes to select the right IT consultants for their business. Not all IT consulting companies are the same – you have to find an IT company that you can trust and whose services match your requirements. With so many options around, you need to be careful about choosing the right partner for maximum benefit and boost your business as much as possible. Here are just a few common mistakes you should avoid when selecting an IT consulting company:
Mistake 1: Hiring without proper assessment of the business needs
When planning to hire an IT consulting company, the first step is to judge your business's exact IT requirements, where you need the help, and what services you need to hire. Otherwise, there is a high chance of getting confused with the wide range of services offered by the IT firms. You should not let them decide what services they will offer. You need to be ready with your service requirements, select the services according to your business needs, and pay only according to your requirement. Don't let anyone confuse you and made you pay for some unnecessary services.
To avoid this, audit your IT, list down the exact requirements, what you already have, and where you need IT support. This will help you to find a firm that can deliver those services and cost you accordingly.
Mistake 2: Failing to interview multiple consultants
Like hiring an employee, conduct a thorough background checking and interviewing multiple consultants to get the right partner for your business. It is also good to follow up on recommendations to be sure of the capability of the IT firm. Before making a decision, interview the potential consultants to ensure whether they have the proper experience of working on the problems you are looking for help with. Find out the firm that can serve you the service packages that you need and also have the capacity to meet your occasional or on-demand requirements.
Mistake 3: Going for big providers based on their fame
Several IT infrastructure consulting service providers are available in the market, and some are quite popular using digital advertising. Business owners often miss led by brand name and fancy promotions. But when choosing an IT partner, it is essential to consider that your IT consulting service provider must be efficient and equipped to serve your business requirements. When looking for an IT partner, concentrate on their services, areas of expertise, and capabilities to serve your business requirements rather than a big brand name.
Mistake 4: Not having a detailed, written contract
When you have a clear outline for your business needs in terms of IT requirements, technology needs, cybersecurity, and other services, you must go for a detailed contract with your IT partners. It is essential to cover all possibilities in a detailed contract, including costs, hours available, resource availabilities, milestones, deadlines and who will be responsible for paying additional expenses in case of unplanned expenditure. In the absence of a well-documented and signed service contract, your IT partner can try to skip their responsibilities, and then you have nothing to do.
It is essential for both your company and the IT consulting firm to be on the same page to maintain a healthy and successful working relationship.
Mistake 5: Not protecting your intellectual property
Intellectual property is a vital aspect for every business, and when you involve a third party in your business, there is always a chance of intellectual property misuse. So, when hiring an IT consulting firm, never forget to take essential steps to protect your intellectual properties like software or sensitive data. To protect your intellectual property, make a clear discussion with your IT partner at the very beginning. You should establish boundaries on how the IT partner can use your intellectual property and what are the limitations. It is good to go for a written non-disclosure agreement (NDA) — that at no point can they reproduce it without your permission.
Mistake 6: Forgetting that you need employee training
Incorporating new technologies is not enough; employees also need the training to run a particular program or software or follow a process. For maximum productivity, every employee who has to use the newly incorporated solution needs to be aware of everything about each solution.
At the time of hiring an IT consultant, don't forget about the employee training aspect. Don't assume anything — make a point in the service contract regarding employee training. Proper training on the technologies and solutions will keep your employees up-to-date.
You can easily avoid these mistakes with a bit of homework and active participation in the hiring process. Apart from avoiding the above-mentioned mistakes, you also need to maintain close communication with the consulting firm. That will help you to have multiple benefits from your partnership with an IT consulting company.
Conclusion:
Instead of rushing to hire any IT partner, choose the IT consulting company that can actually solve your problems and give you the exact solution that you need. Each IT consulting company offers something unique, and everyone has some specialization and expertise — so take your time to find the right fit for your business needs. The right IT partner can help you get the remedy for your situation faster and help to get the correct way.