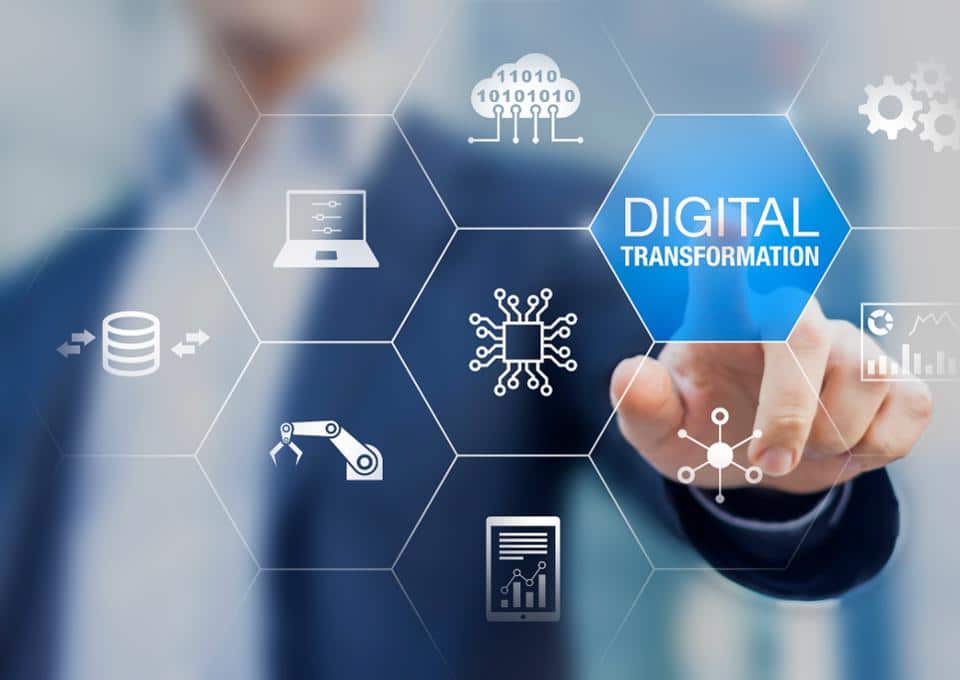 When digital transformation has become a priority concern for multiple organizations, many are facing initial challenges. For a successful digital transformation, a business necessitates greater diversity, incorporation of innovative business models, agility, along with a far stronger focus on User Experience. IT organizations, especially those who are new to this field, are facing challenges to reshape, reprioritize, and refocus its services in order to incorporate this transformation into their business and achieve the desired success.
One of the keys to facilitate this transformation is the ability to leverage this all-new digital infrastructure that supports the fast technical developments, new services along with scalability to meet the rapid changes in demand.
Considering the numerous advantages of digital transformation, it's time to identify the common factors that can block your digital transformation and take necessary measures to overcome the blockages to make your business digitalization successful. So, here are some of the reasons that can fail your transformation along with their solutions.
1. The Agility Challenge
When a business undergoes a digital transformation, business agility is one of the keys to the success of transformation journey. IT needs to incorporate greater business agility to support the rapid launch of new products and services and enable the business to deliver improved outcomes. A study reveals that more than 65% of companies identified agility as one of their most significant initiatives of digital transformation.
But, business agility prior to getting on a successful digital transformation journey is a challenge and multiple organizations are facing difficulties in their agile transformation process.
Solution:
There are some ways to deal with this agility challenge. The enterprises should focus on the key factors like agile teams, flexible architecture, and efficient release management playing vital roles in scaling agile capabilities and approach at the enterprise level. An agile team with geographically distributed members in different time zone can accelerate development cycles; the firms can leverage different time zones.
Another important step is the incorporation of micro-services and open APIs. They create a flexible, extensible architecture that can support different technologies while reducing costs at the same time. For efficient release management, a dedicated team can facilitate ongoing management, verification, and communication about the scope of releases in multiple iterations. There are multiple release automation tools to support continuous delivery, which can be utilized for smooth release management.
2. Insufficient IT Resources and Management
The second most crucial challenge to successful digital transformation is poor resource management planning and lack of IT resources. In terms of IT resources, lack of skilled and talented employees is the main hurdle to a successful digital transformation.
Apart from the shortage of workforce with desired skillsets, build-first mentality of the business leaders can make the digital journey more complicated.
Solution:
Digital transformation requires a well-planned approach. To have a successful transformation, first, need to be focused on up-skilling of the existing workforce and invest in digital talent to build a pool of skilled and talented individuals with strong prowess on technology and solutions.
Business leaders need to make sure that the HR department is skilled enough to bring innovative solutions to bridge the digital skills gap. You can also take professional help form managed IT services to have a clear plan to take the digital transformation forward.
3. Inadequate collaboration and work culture
Organizations with a robust digital transformation strategy may also face challenges to implement the plan due to work culture inefficiency. If the leaders fail to communicate the importance of digital transformation across the enterprise, it might lead to resistance amongst the employees to change. In some of the cases, the individual employees are not properly briefed, which stops them to fully realize all the challenges the organization is facing. This communication gap fails to present a clear picture of what is going on and what needs to do for a successful transition. Therefore, it is important to take this challenge seriously and get rid of it prior to embarking upon a digital transformation journey.
Solution:
Comforting work culture and good communication is the smart and easiest way for a successful digital transformation. The first step of the transformation journey is to encourage employees and other stakeholders to get accustomed to the digital culture along with tools, technologies, and solutions. It will help you to encourage your existing workforce to accept the changes during the transformation phase.
A successful digital transformation can happen only when the whole organization involves in making it work. Therefore, active communication about 'why the digital transformation is necessary and how it will affect the organization' is very essential to reach the transformation goal.
4. Inadequate Budgets
Insufficient capital plan for the digital transformation process can be one of the huge hurdles for the entire project. The allocation of a limited budget for the incorporation of the digital transformation process can lead to failure.
Due to budget crunch, organizations may attempt to use older versions of tools and technologies for a new way of working. This results in a lack of 'buy-in' to the project and resistance to those projects. Even the lack of clarity on the budget may affect the decision making and force the leaders to step back when it comes to funding.
Solution:
For successful digital transformation, the enterprises need to have a long-term budget plan for funding the project requirements. Organizations also need to make an investment in acquiring the right technology to execute the plan.
5. Digital Security
Data security is one of the vital challenges for most enterprises as cybersecurity is complex, dynamic, costly, and also fast-changing. Therefore, successful digital transformation requires a transformation of security as well, which is a huge challenge for multiple organizations.
Solution:
Organizations need to have an advanced cybersecurity plan in the first place to make the digital transformation successful. They need to start by deploying security controls across different internal, public, and cloud environments. To deploy an end-to-end, policy-driven security approach for better security, the professional help from the experts of IT service provider company in India.
Conclusion:
Digital transformation is a complex procedure. Therefore, it is crucial for organizations to create a substantial ecosystem to seamlessly adopt the changes and incorporate technologies. Prior to starting a digital transformation journey, the organizations should build a strategy that can help them to eliminate the roadblocks.