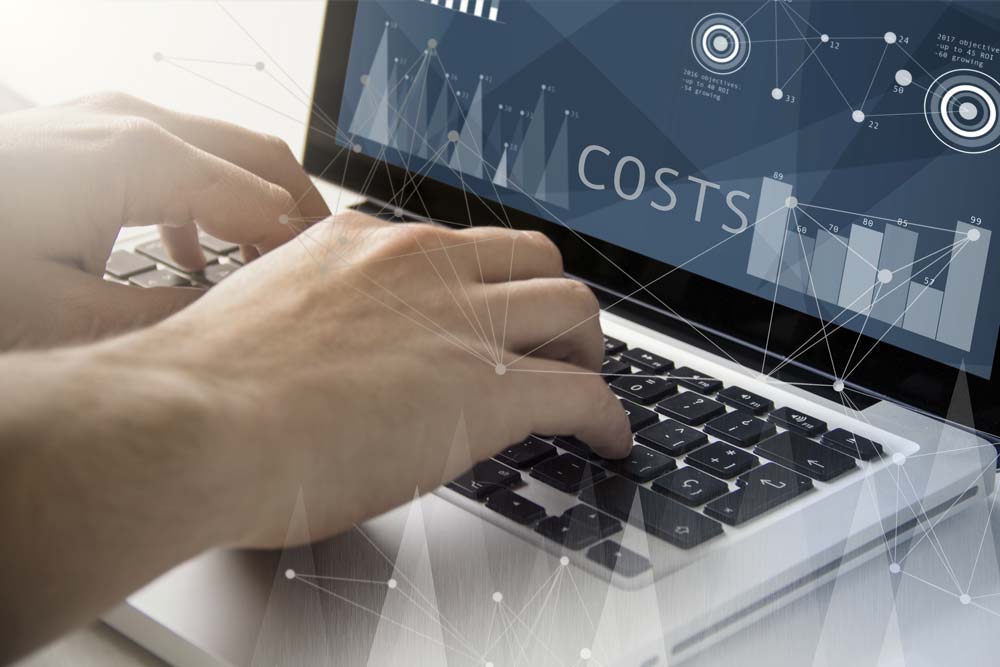 IT expenses comprise a huge portion of any SMBs' budget as IT plays a significant role in almost every business. While cutting these expenses can be very difficult, there are ways to manage the cost and reduce overall IT expenditure.
One of the efficient ways of reducing the IT costs of an organization is recognizing the necessary ones from the less essential ones. There may be several reasons for expanding your IT costs like improper selection of tools and technologies, less automation, improper planning, and so on. IT cost reduction and implementation of healthy processes will not only cost you less money over time but also free up business capital to use in other important things. It's just about making smart choices and thoughtful decisions when reducing business costs. Here are ten ways to reduce your IT expenses.
1. Cost-efficient recruitment
For most SMBs, recruiting and training a new IT staff is an expensive event. Getting an efficient and skilled IT professional according to your business need is quite difficult sometimes, especially with a limited budget. Therefore, your organization should have a human resource protocol to secure, train, and retain good resources who will grow with your company as your IT requirements develop.
To keep valuable resources with your organization, you can promote them within your organization with attractive benefits. This will help you to retain your valuable employees and eliminate the costs of external recruitment. And external recruitment is essential, consider hiring an IT services firm. There are multiple options when outsourcing IT, such as managed IT services or pay-as-you-go services. Both can be customized as per your budget if you are trying to reduce costs in a company.
2. Use the right technology
Using technology not only improves efficiency but also helps to reduce costs and takes your business forward. Having online virtual meetings over regular face-to-face ones are very much cost-efficient as those can save you travel cost and sometimes helps to overcome the barrier of time zone difference. You can use online payment services, different collaboration tools, etc., so you don't need several paper documents and countless physical meetings.
Several app solutions are available to help you with day-to-day business work, reduce your burden, and streamline daily operations.
3. Examine Your Software
There are several instances when companies pay for software license activation, but those remain unutilized and lapse ultimately. To avoid such conditions, you should regularly audit your software requirements and find less expensive options for programs that are not so crucial.
4. Use open sources
You can explore the open-source software for various functions. The use of open-source helps you eliminate the initial costs of acquiring software and also omits annual subscription and maintenance costs. Apart from this, open-source provides you access to the source code to make your own modifications.
In case of open sources, code updates are conducted by developers from different companies. So, the software often improves faster. And most importantly, if you have any issue with open-source software, you can easily move on to new options as you are not tied up to any software provider for help.
5. Incorporate automation
Service automation is an efficient way to make tasks faster, accurate, and it saves money. A number of SMBs spend a surprising amount of time on different tasks like password reset, refreshing software, etc. But all these IT-related tasks could be automated through machine learning tools and others. Therefore, you should look for cost-efficient ways to implement automation in your business processes that could save your substantial human resource and service-desk time.
6. Take Advantage of the Cloud
In today's world, keeping on-site data-storage hardware is not only expensive but also unnecessary. Plus, data storage always raises questions of security. So, it is wise to look for a safer and cheaper IT storage option—the cloud. You should look for cloud IT consulting services or cloud server providers to get the apt cloud storage option for your company that could save your business a lot in costs. You can get cloud storage on rent also and use it as you need. Cloud migration also helps to reduce your hardware expense and frees up your IT budget.
7. Virtualize servers by using containers
Even a few years back, companies used to keep dedicated servers for every application, like DR servers, test servers, etc. In many cases, those servers had low utilization rates; so, hardware costs were not optimized. If you still have dedicated servers, consider partitioning them and allow multiple applications to share those partitions. This will help you save money on additional hardware acquisition, retention, and maintenance. To implement this concept, containers are a great option. You can consider Linux containers as those are self-contained runtime environments that are portable and lightweight. With this arrangement, you can run services on the same box, reducing hardware expenditures.
8. Outsource
For SMBs, outsourcing can be an efficient way to cut costs. It has become a popular option for reducing expenses related to IT hiring and infrastructure management. Apart from these, you can also hire a Managed IT services provider for data security, backup, and recovery and get all these services as an affordable service package. To save money, you can retain an IT infrastructure management service company as needed or on an ongoing basis.
9. Consult Your CFO
Your Chief Financial Officer (CFO) is the right person to provide you with opinions on and assessments of proposed cost-reduction measures. They can also help you do long-term strategic planning to reduce costs and support convincing those plans to your staff.
10. Have vCIO
Consider having a Virtual Chief Information Officer (vCIO) for consultation on your technology strategy instead of having an in-house CIO. A vCIO oversees your organization's entire IT infrastructure and ensures everything in a business's network runs smoothly. And you can get this service at a very reasonable price by hiring a third-party service provider.
Conclusion:
You can try all or some of the above-mentioned tips to reduce your IT expense without compromising your business needs. If you need help with your IT budget, you can also take the help of an IT infrastructure consulting service provider. They can put together all your business needs, make a cost assessment, and then help to develop a cost-efficient strategy planning.