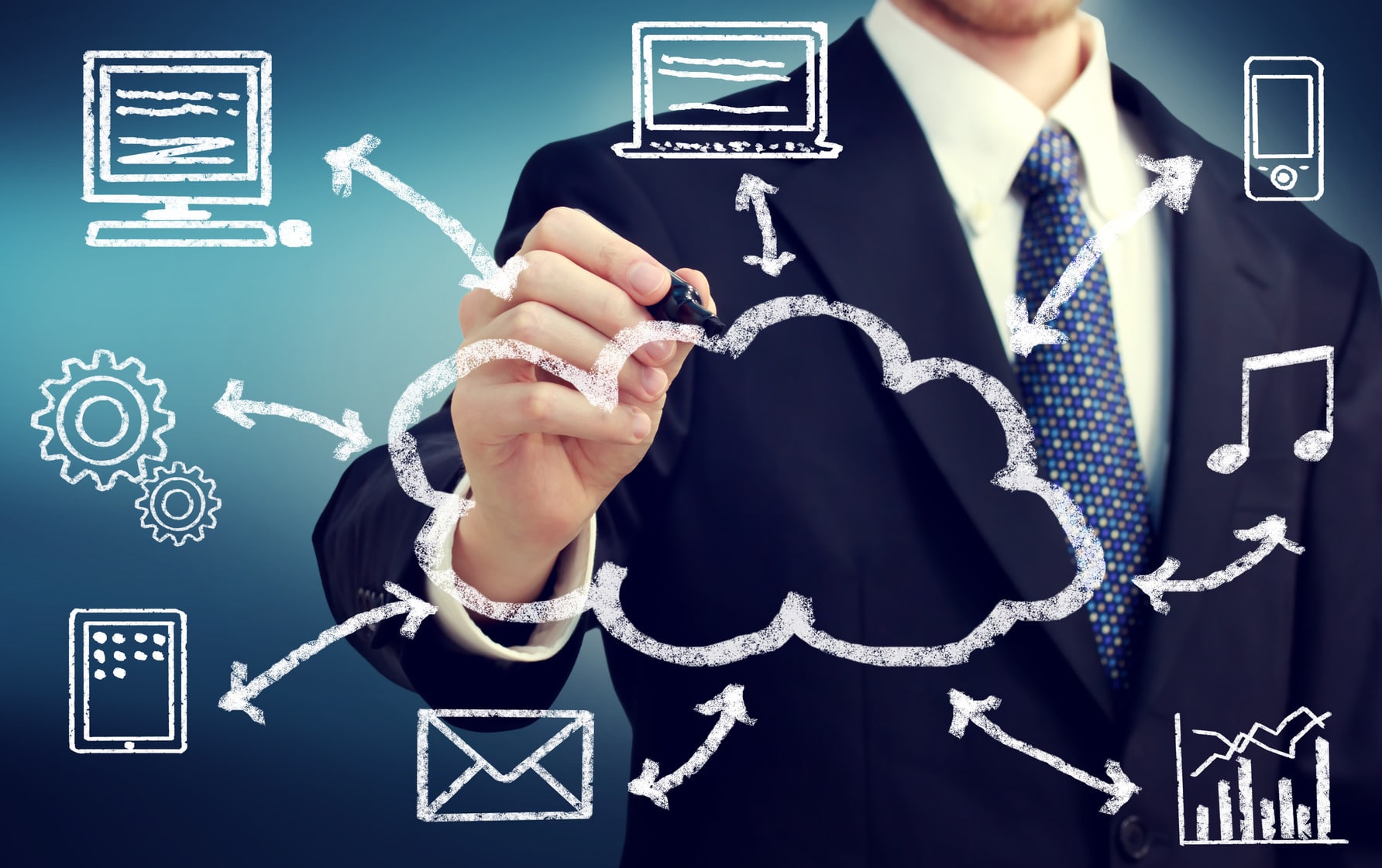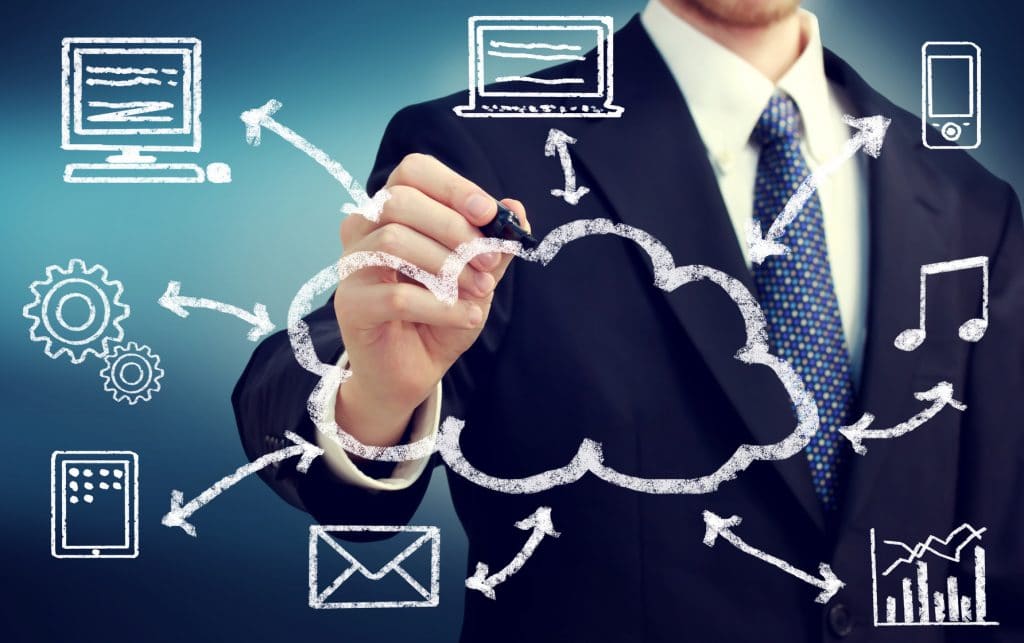 Every business organization seeks to improve productivity. Managed IT services can play a crucial role to improve the productivity of your organization. They are equipped to strengthen the IT team of your organization as reliable external support and can offload your IT team from day-to-day maintenance and services.
Though managed IT services are often considered just as outsourcing IT purposes, but that is not the fact. They can help the organizations in multiple ways, be it as a support for the IT divisions of the small and mid-sized organizations, or as a third-party service provider. Managed services can strengthen the IT teams in two ways:
1. As support of present IT teams:
It is quite expensive for small and mid-sized businesses to have multiple proficient IT experts in-house to improve productivity. To boost their productivity, SMBs can go for managed services to have a high level of IT resources at a comparatively low cost. Therefore, the companies can enjoy greater quality IT support service at an affordable cost. So when you find your IT team has a shortage of skill or lack of expertise in new IT skills, managed services can provide you skilled professional on-demand basis. This is a cost-efficient way of having required IT support instead of new recruitment or employing full time professional.
2. Reduce the burden of day-to-day responsibilities:
With the help of your third-party IT support partner, the day-to-day responsibility of system monitoring, upgradation, installation, or troubleshooting can be managed with an efficient professional without engaging the internal workforce. Managed IT service providers offer services to take responsibility for all kinds of IT support requirements and relieve your dedicated resources to concentrate on other profitable works.
By leveraging managed IT services to support your IT team and key services, you will not only boost the productivity of your business but also can reduce the expenses of valued resources. There are some benefits of incorporating managed services in your business strategy:
1. Improved productivity
By hiring IT infrastructure services and networking professionals, you can free your dedicated resource for more productive work. When your full-time resources don't have to worry about the routine network or IT problems, they can focus on programming or other tasks. On the other hand, the managed IT service will take care of all your maintenance jobs, system upgradation, networking issues, and troubleshooting.
2. Payroll savings
When you are having a dedicated IT staff, salary is not the only cost that you pay. You have to bear other expenditures also, such as allowances, taxes, vacation time, and other payroll costs. In oppose to that, when you go for an IT management services package, you don't have to bother about payroll investments. With a suitable IT infrastructure managed services package, You will be able to get required IT services just on a call with minimal downtime. This will help your in-house team to focus on application development, programming, or other client-facing matters.
3. Hardware cost control
Along with IT support services, a managed service partner can help you to control your business expenditure through networking costs. A reliable IT service provider company in India can help you to determine what hardware you actually need for your business growth and also suggest you what are the additional services that can be beneficial, or when your IT infrastructure needs an upgrade. A trusted managed IT services provider can offer you hardware solutions and help in other business strategies for better cost management.
4. Keeps you knowledgeable about the latest technologies
Technology is an ever-changing aspect; the upgradation of existing technologies and the innovation of new ones are always there. Sometimes, it becomes difficult to be updated with the latest news of innovations and technologies. When your in-house managers fail to stay up-to-date with the latest technology trends, your managed service partner can help you to keep updated with technological trends. Therefore, being a part of a managed IT ecosystem, you will have the information on latest tech trends. Most of the reputed and responsible IT managed services companies always keep you updated with the latest technology information and also can provide training of the latest tools and techniques when required.
Hiring a professional IT service provider will fulfill your technical requirement and also suggest which technologies can support your business strategy. A good IT infrastructure firm can be your trusted strategic partner, provide valuable advice on how to expand your network, and help in incorporating new technologies in your business that will yield good returns.
5. Additional resources supply
When you tie up with an organization to manage your IT, you will have easy access to resources and services offered by them. Be it access to remote systems, data backup and management services, customer care, or other services, when your company needs to add other services than your regular package, managed IT service providers can provide you those additional services quickly and cost-effectively.
6. Helps in improving Network Security
In current situation, when a huge number of organizations are driven to operate with a distributed workforce, valuable business data has become vulnerable. Businesses of all sizes are susceptible to cybercriminals, hackers, and malware. To keep your important business data, employee records, or customer information safe from hackers or malware attacks, managed IT services can provide remote network monitoring. Using efficient backup protocols, they can recover your data in a short period of time.
7. Cloud Managed IT Services
Cloud transformation is a huge hurdle for most companies. If you are planning for cloud migration, you should definitely consult a managed services firm for smooth and secure cloud transformation. A technically sound managed services firm can support you in every step of a cloud journey.
Conclusion:
A good managed IT services firm can help you in multiple ways to improve your productivity. Hiring an efficient IT managed services provider not only strengthen your IT team and support IT services but also helps to reduce IT cost while making your operations more agile. When you are paying to a reliable manage IT services firm, you can be more confident about the availability of the resources, security, and support you need to improve business profitability.