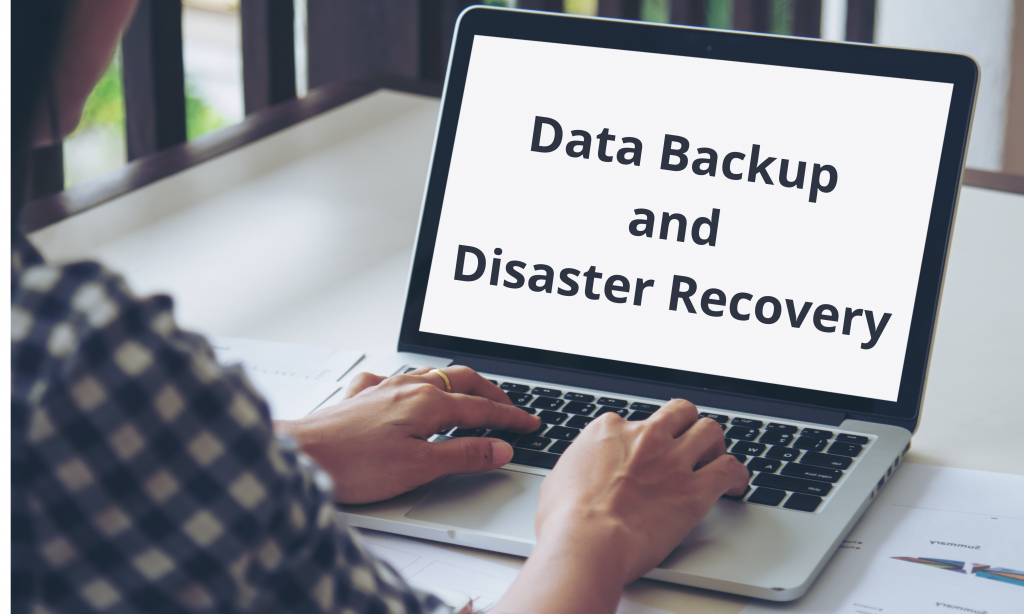 In 21 century, when data is a crucial factor for every business, prevention measures of data loss and data recovery has become essential to everyone. Be it your customers' & employees' records or any other company assets, any kind of data loss can cause major disruption to your business growth.
While most of the large corporations have their data backup and disaster recovery plans in place, several medium and small businesses are still struggling to meet this business demand as having an in-house data management team can be costly. Therefore, small and medium businesses are more vulnerable, and only a few of them can defend the external as well as internal attacks. To prevent data loss, it is essential to have a Backup and Disaster Recovery plan in the first place. This will not only save you from data loss but also minimize the downtime on your business.
Type of Data loss
To implement an appropriate backup and disaster recovery plan, it is important to be aware of different types of data loss, such as:
Data storage failure: In case of data storage on local drives or hard disks, there is a high chance of data loss due to disk failure, file corruption, tampering with drive or file system, etc.
Cyber-attack: Hackers can get access to your sensitive data through different types of virus and malware attacks.
Computer theft: An unlocked and unattended desktop or laptop can initiate data theft.
Fire damage: Fire accidents can cause multiple damages along with vital data loss.
Water damage: Liquid spilling on your computer or hard drive or flood-accident can corrupt your systems leading to data loss.
Accidental Deletions: Even unintentional acts like accidental deletion, system corruption, or software upgrade can cause data loss.
Power Failure: Accidental power outage or power surge can cause hardware damage and eventually data loss.
Importance of data backup and disaster recovery
Data is important—you cannot afford important data loss or theft as it could damage your business in multiple ways. It even can take hours to retrieve lost data after any kind of data loss. So, it will be costly enough as your resources or partners will sit idle and unable to continue critical business-processes that are dependent on your database. And if it takes more time to recover data and restart your business processes after a disaster, there is a chance of losing customers. Therefore, it is good to have a full-proof backup and disaster recovery plan before have a real situation.
To get the best backup and disaster recovery plan for your organization, you can consult an IT professional or take the help of IT consulting companies in India as there are multiple options to ensure the prevention of data loss and subsequent downtime. Whether you have an on-premises IT department or need to outsource assistance, in each case, these professional helps will help you to establish an infrastructure that best suites to safeguard your data, minimize downtime, and provide instant restoration.
Data Backup
There are several concepts and technologies are available in the market to protect your data. Some of the valuable tips for data backup are:
Make at least one extra copy of your original data and keep that on a separate disk apart from the one in the computer you're using.
Store your data backup on a separate site, if possible, keep one backup copy offsite
Confirm that the backup data is not invalid or corrupted before disaster strikes.
A regular data backup system inside your office premises where the storage medium is connected through a local network is a comparatively cheaper storage solution with full internal control. But this kind of local backup system is vulnerable to theft and natural disasters and can be misplaced or corrupted.
In some cases, keeping local backup on-premises helps you in fast data retrieval and restore IT services rapidly.
Backup to Cloud
In the current situation, Cloud-based backup solutions are quite popular among organizations of different sizes. Some of the organizations prefer to go for public cloud storage like Dropbox, Google Drive, and other online storage apps. Though public cloud storage is an option for the organization, direct to private cloud storage is a more secure option to host data on a secure server. Several reputed cloud server providers in India are there to keep your backups secure. Many cloud service providers offer infrastructure for storing data along with storage. By opting for a cloud-based backup solution, you can avoid huge financial investment for infrastructure as well as the costs of managing the environment. In addition, the geographic distance of your cloud storage can keep your data safe in case of a regional disaster.
Technologies for backup and for disaster recovery
Along with storage options, you also have several options to choose the suitable technology and processes for backup and for disaster recovery. Commonly used storage techniques are:
Traditional tape: The use of traditional magnetic tape for data storage can still play a vital role in your backup plan. With this traditional method of data storage, you can store a huge amount of data securely, efficiently, and cost-effectively.
Though the tape solution is an effective option for backup, it is not appropriate when faster access is required. It can take several hours and even days to restore the system.
Snapshot-based replication: This storage technique offers better data protection while conserving storage space. Here you will be able to store only the latest version of your data.
Continuous replication: A huge number of organizations prefer this technique for data backup as well as disaster recovery. Here the latest copy of an application or disk is continuously replicated to Cloud or any other pre-decided location. So, it minimizes downtime and provides a better data recovery facility.
Don't wait for disaster
Having a backup and disaster recovery plan is crucial to maintain a good health of a business. There are multiple IT infrastructure service provider companies to help you in developing a backup and disaster recovery strategy, which will help you in data protection, along with complexity and budget control.