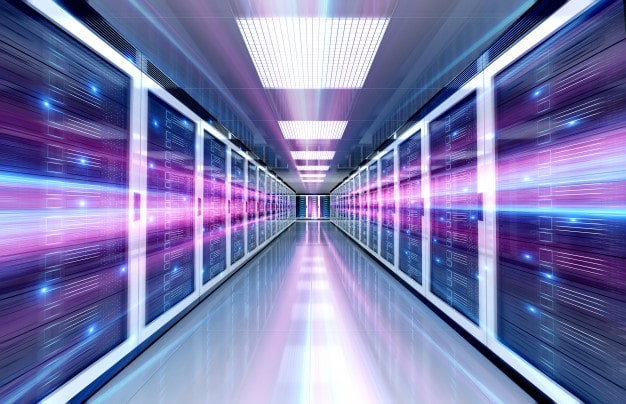 Pandemic and consequent situations have completely changed the business strategy of small and medium businesses. Small Medium Businesses (SMBs) are digitizing to cope with the current situation along with the incorporation of technologies in business processes. Digitization enables them to automate processes, work with a remote workforce, reach global markets, organize learning, and so on. Understanding the immense importance of cutting-edge technologies, innovative business strategies, etc., SMBs are budgeting for IT infrastructure and computing.
For SMBs, it is important that their IT infrastructure should be Simple, cost-efficient, and easy to manage. With this motto, many of the small and medium enterprises opt to outsource the IT infrastructure management system and related applications. Whether it is about cloud migration or adaptation of a suitable cloud computing model, everything will be smooth with managed IT service partners instead of on-premises infrastructure development.
For most small to medium-sized businesses, they can outsource varieties of services including Network Services, internal Help Desk, servers, hardware and software updation and maintenance, and so on. Though there are multiple services that can be outsourced, nowadays, IT outsourcing is almost synonymous with cloud computing. There are various reasons that make the SMBs interested in IT infrastructure consulting services, such as:
Cost-efficiency
Easy to set up and access
Faster and easier to scale
Flexibility
Diversity and freedom of choice
Why Managed IT services?
Similar to the big enterprises, small and medium businesses and organizations also depend on information technology to help them flourish in an ever-changing world and achieve their desired business goal. Whether it is a small business or a mid-sized company, everyone needs the constant attention of your workforce to keep the IT system operating at peak efficiency. But the organizations with limited or no full-time IT personnel, it is really tough to manage and maintain the information technology. Routine system maintenance and monitoring will use up your valuable time and resources that could be better used to run the business more efficiently. Apart from maintenance and monitoring, troubleshooting also drains up your resources. This whole process consumes the valuable time of the workforce, the customer services might be hampered, the orders can't be processed and supplies can't be ordered.
Managed IT services can be a wholesome solution to your IT infrastructure monitoring and management functions so you can concentrate on the business. Managed IT service providers can function as a proactive business associated who helps you in preventing IT-related problems before they happen, fix them as fast as possible when they and minimize the impact on business operations.
Types of services offered by Managed Services Providers
Growing numbers of small and medium-sized enterprises are being interested in managed services instead of using internal resources. Managed service providers offer services like proactive monitoring, management, and maintenance of IT infrastructure to have a better return on your technology investments. It also can free up your resources to focus on more strategic business priorities.
Managed services can offload your resources from different IT operations. Managed service providers (MSPs) can assume the duty of monitoring, managing, and/or troubleshooting for selected IT systems and functions. Most of the MSPs offer a wide range of services including alerts, system updates, security & patch management, backup and data recovery, services, servers, storage systems, networks and applications, and many more.
Managed service providers can provide all these services to their clients remotely from a centralized Network operating center over the Internet or on-site, depending on the clients' requirements. Nowadays, MSPs also offer you the flexibility to choose where you want the service providers' help and what you want to handle by yourself. The amount of MSP's involvement in your business management is completely your choice.
In most cases, managed services price their services on a subscription basis, and the rate of the subscription depends on multiple factors such as the services they provide, the number of devices they have to handle, and so on. There are different levels of service packages offered by MSPs. The monitoring service is included under the basic services, which is about informing the clients about the problems of their systems so they can resolve them. In the case of the upper end of the spectrum, the MSP can provide a complete range of managed services, starting from alerts to problem resolution.
Role of Managed Services in SMBs
A trusted managed services provider can even perform the responsibility as an extension of the IT departments along with giving you access to experienced professionals and other resources to improve service levels and minimize downtime. Therefore, you will be able to:
Concentrate on business development, with minimal business interruptions due to IT issues.
Focus your IT staff on higher-value projects instead of system maintenance and monitoring.
Reduce business risks by avoiding technology problems and minimizing downtime.
Manage IT systems more cost-effectively.
Enjoy more responsive and proactive services that will yield benefits to your business.
Tips to choose the right managed services for your enterprise
With the growing demand for managed services, several vendors are getting into the game, offering a plethora of choices for SMBs. But not all managed services have equal capability to meet the clients' requirements or note even have the infrastructure to provide the round clock services. Some of them may lack experienced IT staff that SMBs need to quick-fix their problems. Therefore, it is good practice to do some homework to get the best managed-service partner.
1. Simplicity first: With a tight IT budget, SMBs need to prioritize their requirements and look for a suitable IT service provider company in India.
2. Anticipating future growth: SMBs need to make some anticipation of their future growth and opt for the package that can accommodate smaller changes.
3. Align IT infrastructure with Business Process: Businesses should prioritize their tools and technology requirements and subscribe to a suitable package accordingly.
4. Establishing a relationship with reliable vendors: It is important the do proper research to have a trusted IT partner for a long-standing relationship with IT experts and reliable vendors.
With a reliable Managed service partner, SMBs can take advantage of a wide range of services for deploying and operating an IT infrastructure. SMBs can also scale their costs and functions in-line with their business requirements.