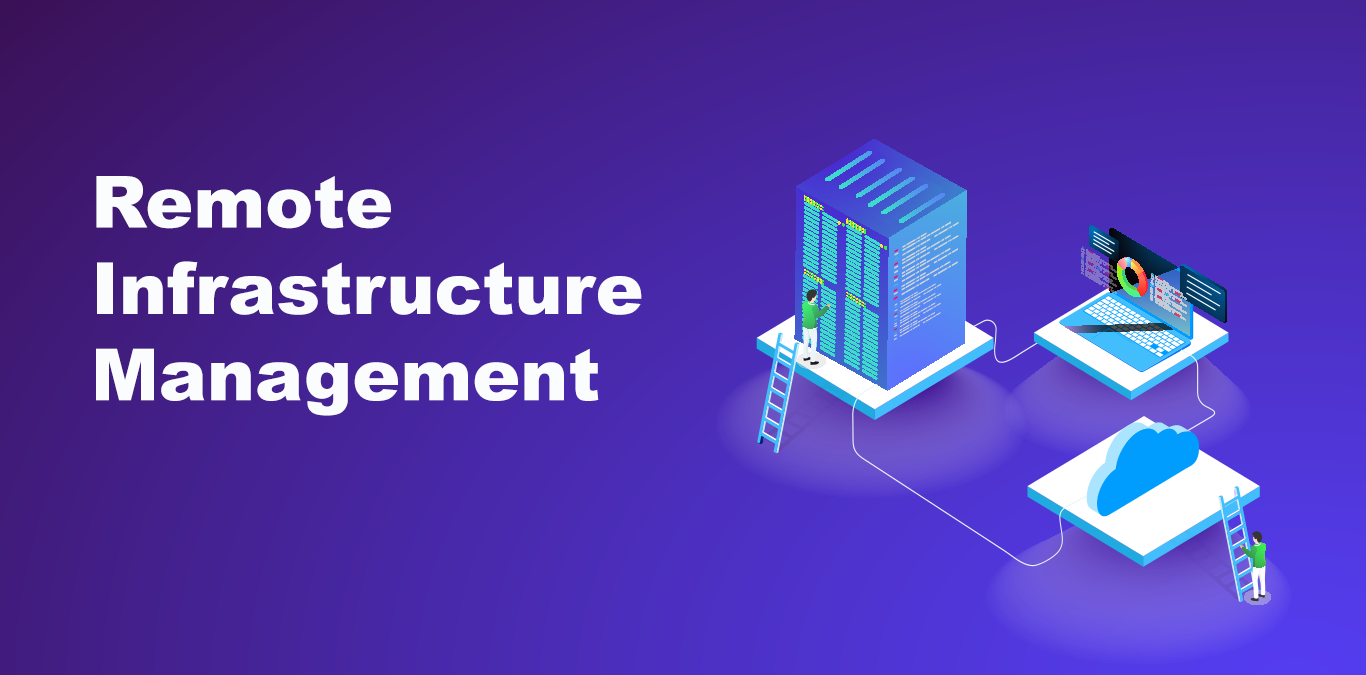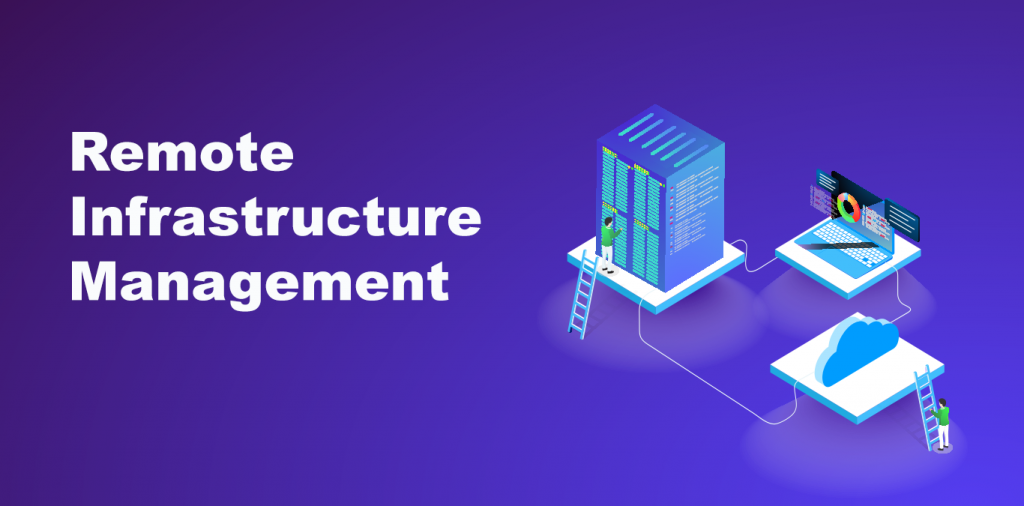 As your business increase in size, your network and IT infrastructure expand. It becomes almost impossible to manually monitor an elaborated IT infrastructure as it is a pretty complicated and time-consuming process. Therefore, organizations need a fast and effective solution that can constantly monitor their IT infrastructure and maintain a log of the devices in terms of availability, health status, and performance. An efficient infrastructure monitoring encompasses diagnosing performance and availability issues across every component of your infrastructure, including the hardware, the network, the operating system, the storage, the devices, the applications and the virtualized environment.
Multiple performance monitoring tools are available in the market to make your IT infrastructure efficient and manageable. An effective IT monitoring tool can help you with several services, including:
Easy addition and removal of devices or services to be monitored
Availability and performance monitoring
Network and device health monitoring
Network and data movement monitoring
Reporting and log maintaining
Dashboards and Visualization
Alerting the appropriate persons to notify that (if) something goes wrong
Most of the popular and in-trend IT infrastructure monitoring solutions are cloud-based as a service tools. Here is the list of the top ten infrastructure monitoring tools and their basic features.
1. OpManager
ManageEngine's OpManager is an efficient, end-to-end network performance monitoring software that checks all your hardware and processes to ensure their up-to-date performance. It provides leading-edge defect and performance management functionality across different IT resources like routers, firewalls, switches, physical and virtual servers, VoIP call paths, and other IT infrastructure devices. It offers the application and service-specific monitoring for both Windows Server and Linux.
This tool even allows the IT infrastructure consulting services to calculate and build region-wise bandwidth reports monthly.
2. Zabbix
Zabbix is an open-source all-in-one network monitoring software. It comprises prebuilt official and community-developed templates that facilitate monitoring networks, applications, and endpoints and can even automate some monitoring processes. This is an effective monitoring solution for networks, servers, virtual machines (VMs), and cloud services. Zabbix provides monitoring metrics, including network utilization, CPU load, and disk space consumption. Some of the unique features of the software are web-based configuration, monitoring templates for quick and easy setup, and auto-discovery.
3. ScienceLogic SL1
Another trendy tool is ScienceLogic SL1. This is a system and application monitoring tool and also a performance management platform. ScienceLogic enables organizations towards intelligent & automated IT; this tool is designed to simplify data centre, cloud, and network monitoring with an all-in-one platform.
4. LogicMonitor
LogicMonitor offers organizations an agentless SaaS-based monitoring platform. It provides prebuilt integrations along with an open API. This application is designed to provide an efficient monitoring facility across servers, applications, websites, networks, and containers, along with insights and reporting capabilities. Organizations host this application on a Linux or Windows server within your infrastructure, and the application uses normal monitoring protocols to monitor devices within the infrastructure.
5. SolarWinds Server & Application Monitor
SolarWinds Server & Application Monitor (SAM) is designed to deliver application and server monitoring facility to organizations. This tool can monitor your applications and their supporting infrastructure running on-premises, in the cloud, or in a hybrid environment. SAM also allows self-service for easy setup, more than 1200 monitoring templates, and customization options to make the solution suitable per different company requirements. It can also be integrated with other SolarWinds products.
6. Dynatrace
Dynatrace Software Intelligence Platform uses artificial intelligence to monitor and optimize application performance and development, IT infrastructure, and user experience for organizations. Being an artificial intelligence-based program, Dynatrace Software Intelligence Platform comes with application performance monitoring (APM), and digital business analytics capabilities. Dynatrace is designed to utilize AI-supported algorithms to provide continual APM self-learning and predictive alerts for proactive issue resolution.
7. Datadog
Datadog is a performance monitoring service for cloud-scale applications. This APM is designed for monitoring servers, databases, tools, and services, through a SaaS-based data analytics platform. Datadog is an effective performance monitoring and security platform that provides you clear visibility into your overall IT stack from a unified platform.
8. Spiceworks Help Desk
Spiceworks help desk offers multiple free tools for IT network management and help desk support ticketing. This free help desk software offers you a fully customizable help desk experience. Spiceworks allows you to de-clutter your inbox by having all of the trouble tickets submitted via the software. You can quickly reply to the tickets with status and updates via an HTML email. The inventory management system of the software provides comprehensive device information for asset management. Apart from these, the Spiceworks Network Monitor keeps you updated with information on observed IT for problems.
9. PRTG Network Monitor
Considering its easy installation and simple usage, PRTG Network Monitor is one of the best monitoring tools in the market. This agentless network monitoring software comprises network, server, and application monitors to monitor the entire infrastructure stack underpinning any running software. It ensures that your computer systems are operating smoothly without any outage. PRTG offers an all-in-one solution including network, bandwidth, server and application monitoring, alerting, and robust reporting. Though PRTG can only be installed on Windows OS, it can monitor different types of devices, including Linux, Windows, Cisco, HP, VMware, etc.
10. Nagios
Nagios is one of the oldest but effective, Linux-based performance monitoring solution that is very flexible, powerful, and the services can be extended with several plugins. Nagios comes in two ways: Nagios Core, a free and open-source and Nagios XI, the paid enterprise edition. Multiple features of Nagios XI can be enjoyed with Nagios Core also with the use of plugins. The software with multiple APIs and community-build add-ons allows you to integrate and monitor in-house and third-party applications for optimized scaling.
Conclusion:
Multiple efficient IT infrastructure monitoring tools are available in the market, and all of them comes with some unique feature. When looking for an IT infrastructure monitoring solution, you need to sum up your requirements and make sure what features are included in the options you are considering. This will help you opt for the most suitable IT infrastructure monitoring tools according to your business requirement. As several IT infrastructure monitoring tools offer various features, you can take the help of an IT infrastructure consulting services provider to get the best option for your organization.