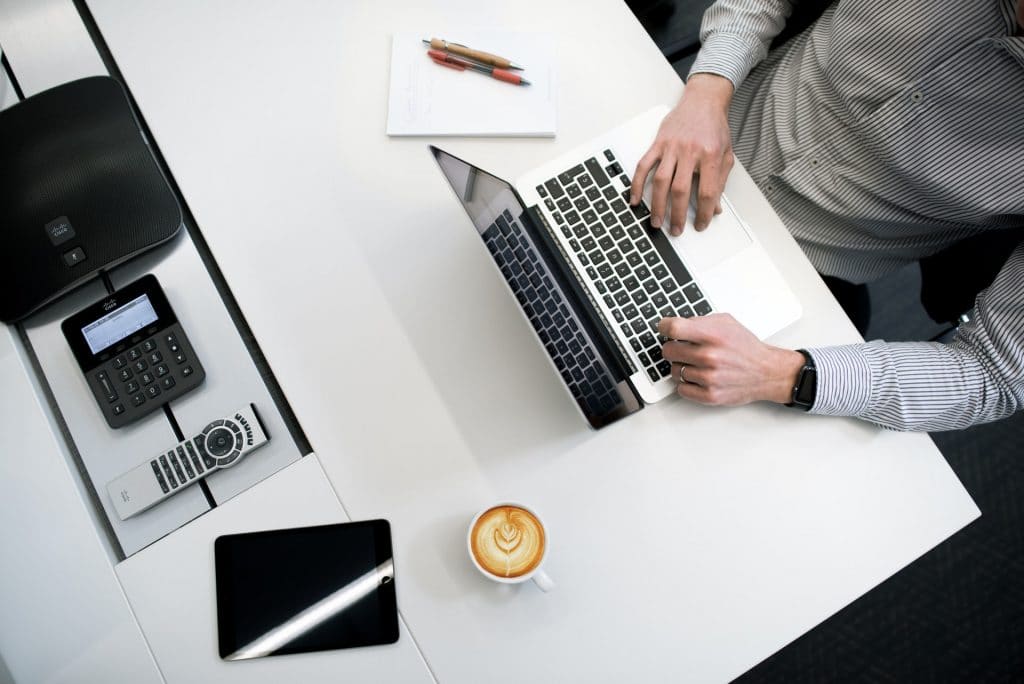 As 'Growth' is the main goal for almost every business, outsourcing can be a useful component for a small or medium business to achieve great success. There are multiple tasks that business owners can outsource instead of being stuck in day-to-day tasks like system update, troubleshooting IT issues, data management, managing and training staff, and so on. Outsourced IT companies can help business owners with different Hardware (servers, data centers, etc.), Software (CRM, ERP, etc.), and/or network (security, internet connectivity, etc.) services that are time-consuming, complex and can drain your resources.
Enterprises face several challenges to manage their IT infrastructure effectively. Some of the common challenges that they can easily streamline by outsourcing are:
Implementation, incorporation and manage the IT services
Managing, monitoring, and updating systems, applications, information, and data to avoid threats
Providing efficient data security to avoid cybercrime
Incorporation of automated software tools to track, monitor, and validate the software or machinery
The fundamental principle of IT outsourcing is to get professional help in business development at an affordable cost that cannot be performed by your existing employees. Therefore, if you are planning to outsource services to flourish your business, you need to make clear planning about:
Exact business requirements to achieve company goals
Clear selection of the people to outsource services
Planning of ways to keep in touch with the contractors
Clear and properly written contacts
Why Outsource?
To make your business management, data security, and other daily works more efficient and effective, you can take help of the IT outsourcing companies in India. Outsourcing companies can help businesses to improve their operational productivity and efficiency by improving IT automation through the Remote Monitoring and Management platform. Managed IT services also help to incorporate comprehensive data security. They facilitate the evaluation of information flow, data storage and control the data access for secure information exchange. Outsourced IT companies can help you identifying business risks involved in the IT infrastructure through vulnerability assessments and reduces downtime in business continuity services. Be it a business digitalization, cloud migration, or Licensing and Software Asset Management, in every aspect, you can get professional help from the IT outsourcing companies in India.
How outsourced IT companies can help to achieve your business goals?
Outsourcing IT services is a great way to grow your business, reduced business expenditure, and expand capacities. Outsourced IT companies allow you to take advantage of external expertise and grow your business. Here are the five reasons to outsource services from managed IT services that can boost your company growth:
1. Outsourcing is a cost-efficient process compared to setting up an in-house process.
Both established and start-up businesses can go for outsourcing their tasks to enjoy professional expertise at an affordable cost. Saving money without compromising the job quality is smart and sometimes it becomes a necessity for companies. Especially for small and medium organizations, 'saving money' frees up the capital that the owner can invest elsewhere in the business.
Outsourcing offers exponential advantages without large expenditures. Outsourcing IT companies continue to adopt new technologies and innovate multiple ways to offer their services that help their clients to achieve their desired goal along with saving clients' time, effort, and expenses. A good outsourcing company can provide both core and non-core IT services at comparatively low cost while maintaining the optimal level of quality and efficiency.
2. Outsourcing allows you to focus on what you do best.
It is difficult and expensive to have a dedicated in-house team to manage every business aspect, especially when you have to handle all the repetitive tasks internally. Spending too much time and effort on operations like accounting, software updating, system maintenance, and many other non-core business functions is a waste of dedicated manpower of your organization. If your programmers don't have to spend the time on system or application updates, they can utilize their time in coding. Similarly, if you have a data management partner for your organization, your programmers don't have to worry about data security. Therefore, outsourcing service is the best route to take if you want to put business growth at the top of your priority list.
3. Outsourcing gives you instant access to expertise in every field.
With a limited budget, it is really tough to have professional expertise in every field of business development to take your company to the next level. But the concept of outsourcing has changed the scenario. Outsourcing is one of the best ways to have someone with the credentials to help you make business decisions and complete the jobs with proficiency. There are multiple IT infrastructure consulting services available to help you with your business on a one-off or part-time basis. Whether it is about designing a new website or marketing campaign or payroll, IT, or customer service, in every field of business you can outsource expertise to achieve the desired business goal.
Outsourcing is a guaranteed way to access a talented bunch of people at a fraction of the price it would cost to hire them in-house.
4. Outsourcing helps you to integrate the latest technologies into business processes.
Staying up-to-date with the latest technologies is essential for business growth. Depending on your industry, outsourcing can be an efficient way of being updated and implement constant innovation. Outsourcing is beneficial to keep your business up with the ever-evolving world of technology without dealing with budgets, incorporation of new setups, and rigorous staff training.
Every good outsourcing company takes the necessary steps to keep themself updated about the latest technologies, implement forward-thinking strategies and advanced capabilities for their clients. Therefore, clients can get every essential help for their business development.
5. Outsourcing can promote the productivity of your business.
With experts' support and a dedicated workforce, companies get chances to utilize their resources in the right direction to achieve bigger success. And outsourcing is the way that allows the companies to get almost every support at a reasonable cost. In recent days, a number of companies are operating their business with outsourced workforce and technologies.
Outsourcing has become a great way to dramatically improve the ability to be responsive, to free up the time and resources that help to grow your business.