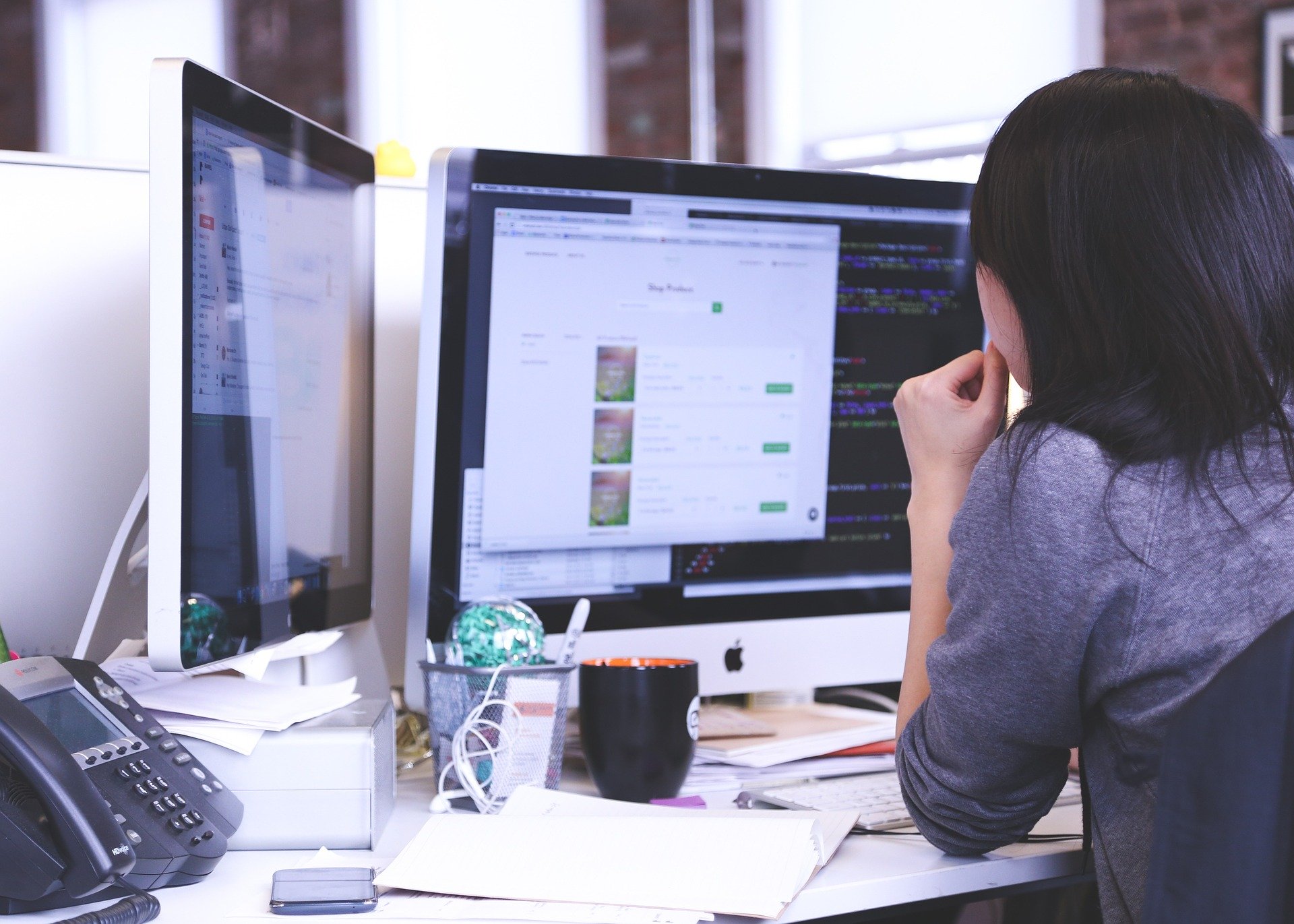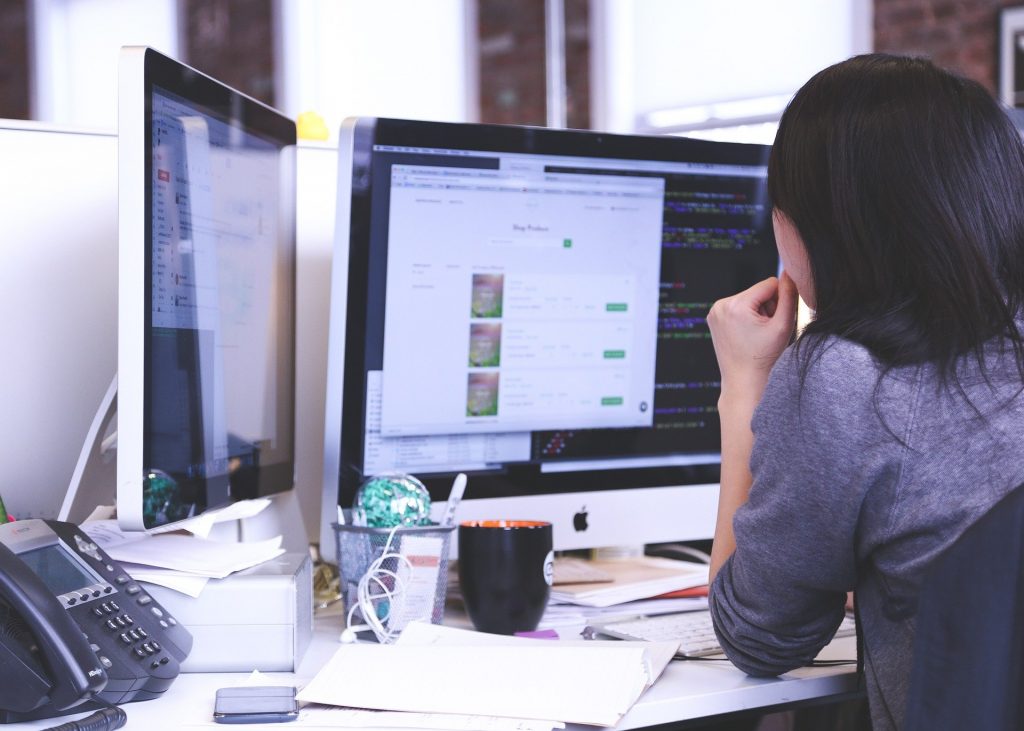 As the Corona pandemic takes in its mercy every across the globe, organizations are facing two core challenges: saving the lives of their people and at the same time tirelessly facilitating the transition to virtual business models. As Covid-19 shows no significant sign of slowing down anytime soon, companies must take immediate actions to reduce disruption of workforce caused by remote workforce, almost complete lock down in some countries, and the ineffectiveness of a remote work setup. However, as there is always a silver lining, companies should consider this crisis as an opportunity to address some of the vulnerabilities in their prevailing business models, and create a resilient enterprise capable of not just withstanding such crisis but also capable of bouncing back in the event of such situations – enabled by an IT framework that is robust as well as responsive.
Achieving Scalability In Remote Workforce
Corona pandemic has revealed many vulnerabilities that the traditional IT enterprise setup have been exposed to, which have been comfortably overlooked so far. Many small to mid-sized organizations had to completely bring their operations to standstill as they didn't have the plan to deal with a disaster of this magnitude. Many other organizations realized that they were not equipped to guarantee complete productivity with the setup that they had built over several years. Such organizations are now exploring ways to improve their crisis-led situation as soon as possible.
Setting up a completely virtual model and scaling it enterprise-wide to ensure business continuity, is a challenging task. It's even more challenging when the disruption has already taken place, as in the case of Covid-19, and there is much less time to transition. Having said that, achieving such goals with optimum business results is possible by deploying right practices and timely implementation. There are several examples of how, by adopting best practices, organizations were able to:
Optimize operations through IT
Mitigate security risks associated with digital workspace
Maintain optimal workforce productivity
Ensure seamless communication across the virtual teams
Irrespective of the industry being served or physical location of the company, Managed IT service providers specializing in remote infrastructure management can help organizations set up their virtual teams and ensure optimal agility, mobility and collaboration at scale.
Ensuring data security and employee safety
Great managed hosting providers that have the expertise in managing IT infrastructure remotely have proved to be immensely valuable at the time of this pandemic when companies are suddenly deciding to go on virtual models of working for several months or may be several years. With years of experience in supporting clients with complex IT infrastructures and with deep expertise in business continuity planning, such service providers have been instrumental in keeping businesses afloat– ensuring data security and employee safety at the same time. If carefully selected, successful Managed Services Providers (MSPs) can be fully relied upon for managing mission-critical applications and systems for customers and employees across the globe. Their role becomes even more critical at the time of crisis when organizations need the expertise and they do not have much time to reflect. In a nutshell, a managed IT service provider can help organizations with data security in one of the following ways:
Ensuring that an organization's secure data doesn't land in the wrong hands
Maintaining relevant data with the appropriate employees, allowing the organization to control who can access which files
Bridging security gaps across applications, networks, and end-point devices
Managing Mobility & Mobile Device Management
Managed IT service providers help provide the required access the employees of an organization need while keeping the data secure. From hosted email on any device to mobile device management that ensures data security, MSPs ensure that organizations adhere to the necessary security guidelines that allow organizations to offer flexible work programs.
Customer Service Management
As Corona is here to stay, organizations would need to adjust their strategies accordingly. Companies that have not yet evaluated or used VoIP must need to deploy a hosted VoIP. As there are too many vendors offering VoIP plans, it gets confusing at times to select the vendors. In such a scenario, a managed service provider can help you select the right vendor depending on the organization's need. MSPs can also help implement and manage the VoIP system, onboarding and off-boarding users, password management, payment, etc. VoIP is more than just a phone system. Hosted VoIP is a complete customer service system that can be integrated with various applications such as prospect database, CRM, Marketing automation tools, etc. Outsourcing VoIP infrastructure, in addition to other IT services, allows companies to focus on their core activities and let the MSP take care of some of the following tasks to ensure a smooth customer service management:
Assigning dial-in codes to put clients in touch with on-call teams
Ensuring that the voicemail is delivered anywhere that is convenient, from support staff cellphone to the laptop or from one phone to the other
Maintaining consistency across multiple geographic locations of the virtual team members This can be done by assigning extensions to a single number that reaches team members wherever they choose to have their calls delivered
Managing calls and voicemails maintaining data security
Integrating CRM with the VoIP system
Maintaining call logs for remote training and compliance purposes
Ongoing IT Support
Managed IT service providers can assist remotely to help fix day to day issues of the virtual teams that are related to PC, Mac, or mobile devices, troubleshoot network or server issues, install and upgrade software, reset passwords or authorize data access. And, because problems can arise at any time as remote teams work across various time zones, MSP support personnel are just a phone call or a live chat away.
In all, good MSPs, just through their on-going support, help a great deal in helping organizations achieve some of the core IT and business objectives – such as increasing efficiency through collaboration, productivity by deploying tools, and agility by simplifying processes. They also help cut down on IT costs by converting a lot of fixed resource costs into operating costs.
Good Managed Service Providers Are To Witness A Boom In The Post Covid-19 World
As per a study conducted by Business Today, "55 per cent of organisations turn to service providers for their ability to help 'reduce security risks' with value-added service they offer".
The report entitled " Managed service providers to see boom in post-coronavirus world", further states the following (quoted verbatim):
45% of organisations globally say they will outsource more over the next 18 months
Cloud infrastructure outsourced to service providers is set to increase in 18 months to 77%
Ability to drive outcomes related to cost, performance and agility crucial for MSP clients
Managed IT services providers are likely to see a ton of work coming their way as nearly half of global organisations are looking to outsource more IT services to managed service providers over the next one and a half year (at least). As per another report by NTT (commissioned by IDG), "nearly 61 per cent of the 1,250 respondents from various sectors, who came from a cross-section of IT and business leadership positions across 29 countries in USA, Europe, MEA, APAC and Australia, were outsourcing over 25 per cent of their existing IT work. Nearly 45 percent of these global organisations are now looking to outsource more".
As per the executive vice president, Managed Services Go-to-market at NTT, Damian Skendrovic, organizations want more than a "supplier." They are looking beyond suppliers to find partnerships that help them not only adapt new ways of working during the crisis, but also help them bounce back quickly when the businesses get back on the track post Covid-19.
Proliferation of End Point Devices And Accelerated Digitization Will Need Managed Service Providers to Pitch In
Due to long-term pandemic, most organizations have completely adopted remote working as the new normal. However, this has also exposed organizations to a range of risks or IT-related threats. This has led the majority of organisations globally to turn to managed service providers to help 'reduce security risks'. For many organisations their "forced or accelerated" digital journey has fundamentally changed. They are focusing more around security deployment, configuration and management. Due to work-from-home models or remote work models, there has been a sudden proliferation of end point devices. Hence, the traditional perimeter security model is now being challenged. The extremely rapidly growing digital footprint across the global, across industries and across departments needs to be highly secured and needs to be protected from malicious activities targeting the remote worker. As more organisations react to this situation positively and consider this as an opportunity to prioritise and accelerate digital transformation, the good service providers would need to pitch in more deeply and act as a partner. As per various studies, currently nearly 70 percent of work related to cloud infrastructure technologies and 50 percent of work around IT security are currently being outsourced. This figure is likely to increase to close to 80 percent and 65 per cent respectively over the next 1.5 years.
Post-Pandemic IT Strategy Planning And The Increased Role of Managed Service Providers
Mankind has witnessed these moments in history earlier as well, where almost everything changes for good seemingly overnight. During Corona, with many of us being "locked-down" for two months or more, it might not seem as overnight. However, the speed at which changes are taking place across industries is rather a bit too rapid. IT organizations have been forced to make decisions that will have a certain and long-term impact on the future of their organizations. These decisions have been taken within extreme time and resource constraints, in many cases without a lot of information or guidelines to be able to make the best choices. This is where a trustworthy managed services partner can be of immense value. Such managed service providers understand your organization's goals, challenges, and strategies required to meet the goals by overcoming the challenges. As pandemic of this scale and magnitude is new to everyone, specialist MSPs can be a great partner in designing and executing a post-pandemic IT strategy for organizations.
Here is how Managed Service Providers can help in designing and executing a post-pandemic IT strategy for organizations:
IT Budgeting
The major challenge for businesses today is sustaining themselves in the face of an imminent recession. As revenue dwindles, cost needs to be managed effectively. Harsh cost cutting measures need to be taken across strategic business units – including IT – going forward. And while there are bound to be strong reactions against trimming of IT budgets, most organizations would have to address inevitable challenges such as a relatively longer-term support of a virtual workforce, which is an obvious threat landscape. Consequently, there is going to be a strong need for comprehensive, multi-layered security to protect the data being exchanged to and from relatively less secure devices. Now is the time to start planning. The longer an organization procrastinates to start building a virtual enterprise, the stronger would be the chances of them to bog down under the burden of reduced revenue, increased cost of transition and greater security risks. If the organization is not prepared for this change, or if they're taking longer to act on, they must look for specialized Managed IT providers to support them manage this change at scale and at the pace that the situation demands.
Bridging Gaps in IT Policies, IT Infrastructure, And IT Solutions
In the days weeks of Covid-19 spread, governments across the globe ordered non-essential businesses to shut their shops temporarily or embrace remote work models. Most organizations quickly shifted to a remote workforce. The necessary tools were cobbled together to ensure business continuity. Sooner than later, most small and even mid-sized organizations discovered their security initiatives weren't as thorough as they should have been. This was not just the case with small and medium businesses. Some large corporations, too, discovered gaps in existing policies, infrastructure, and IT assets that had rendered them ineffective to be able to deliver services to their clients.
Organizations need to deep dive and analyze the gaps and invest in more comprehensive infrastructure and technology, business continuity planning, and remote workforce support. All this needs to be done when there is not much time. If not addressed, the companies may face compliance issues, and even lose their long term customers. Taking measures haphazardly may make things go worse. Hence it is always advisable, and less expensive, to utilize the services of reputable managed service providers and let them handle gaps in policies and infrastructure to ward off any compliance or security issues.
Leveraging Investment in Technology to Achieve Operational Effectiveness And Cost Optimization
There is a direct and positive correlation between technology investment and stability during economic downturns. Technology investment has long been deemed as a strategic cost-saving measure because technology allows business to streamline operations, quickly and easily, facilitating virtual models, ensuring cost-competitiveness and agility. And outsourcing IT can help organizations save even more as the cost of hiring full-time talent to identify gaps, strategize and implement technology is far more than the cost of hiring an MSP for a relatively short period of time.
To sum up, the quality managed services providers can help organizations determine the technologies it needs to make sure that technology investment aligns with business goals and help in achieving the following:
Building resilience in the time of crisis
Ensuring business continuity
Supporting remote workers/virtual teams
Implementing robust security mechanisms for less secure devices and networks
Strengthening overall technology infrastructure across stacks
Improving resource allocation and utilization
Reducing risk
Conclusion
Companies plan to utilise the expertise of managed service providers over the next 18 months and form deeper relationships. Security remains a core concern for organisations due to a sudden explosion of relatively less secure endpoints in remote environments. The pandemic has opened up a gold-mine for cyber-criminals as endpoint devices and networks are less secure now as they were when things were not completely virtual or remote. Ensuring employees remain connected securely, productively and efficiently is top of the leadership agenda. This has fuelled the need of good managed IT service providers across the globe.
Whether organizations want to outsource most or all of their IT infrastructure management, or they simply want to optimize the systems already in place, MSPs provide personalized IT expertise that saves money and provides the manpower that ensures organization's infrastructure is always an asset – never a liability – not just at the time of a pandemic but otherwise as well.