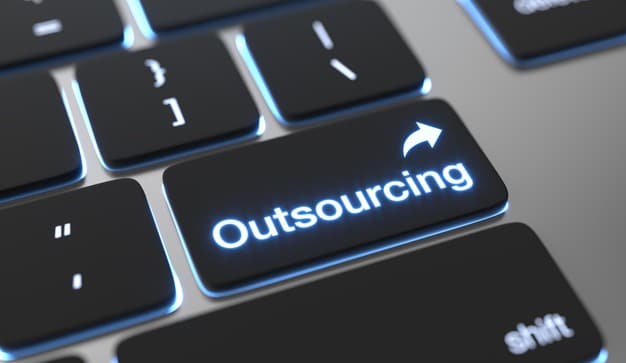 Nowadays, outsourcing different IT services and software development have become a standard and cost-efficient practice. But it is not so easy to get the right outsourcing partner for your organization. When an organization makes the decision to outsource software development there are multiple factors to consider. Business-owners need to do their homework properly to choose the right outsourcing company for the best outcome. Here are the key factors to consider when looking for the best outsourcing software development partner for your organization.
1. Prepare a well-defined project's goals and objectives:
When planning to outsource software development, the first and foremost step is to make clear planning for your requirements or project's goals and objectives and make a well-defined project description. It will help to explain to your development partner, "what do you want?" and "how you want it to be done?". In this context, you need to very precise about your project's scope and scalability. This will help you to get a clear insight about the project as well as assist you to get the right development partner who understands your expectations clearly.
2. Fix a reasonable budget and plan everything according to it:
After having the well-defined goals and objectives of your project, 'Budget' is the crucial thing to deal with. For reasonable budget planning, you need to do a thorough analysis and research, and discussions with your team members. A realistic estimate for project investment will help you to seamlessly carry out your project with sufficient cash flow.
3. Do your homework properly before choosing your development partner:
You can have a plethora of options when choosing software outsourcing services and every organization has a lot to offer. Every outsourcing company claims to provide you the best of services. But, 'every shining thing is not gold'. So, you have to do thorough research before hiring an outsourcing company that can fulfill your project requirements the best.
Hiring software development services with specific industry experience can be helpful for the business owners. Every industry has different software and/or tools requirements; a business in the automobile industry has different software needs than a business in the healthcare industry. Therefore, outsourcing a business software development company with industry-specific experience will have a better understanding of your needs and can develop a product that best suits your business.
4. Research well before choosing Technical Expertise
A great way to hire a software outsourcing company that can fulfill your needs is to determine which technical skills are required for your software and then matching them with outsourcing companies' profiles. In this way, you can have the most suited outsourcing company with the required technical expertise. The technical skills could be focused on improving the functionality of the software and enhancing a user's experience.
Whether it is software or chatbot or mobile app development, everything needs to cater to a lot of technical information. It is a good practice to prepare a technical document containing all technical specifications to keep the development process smooth.
5. Do in-depth research of the hired outsourcing company:
To get the best software, web, or mobile app development services, you need to make sure of your active involvement throughout the development process. In this way, you will always be up-to-date with the progress of your software and can prevent if any deviation from your prescribed requirement. Therefore, go for the outsource partner when you are sure about its transparency and competency.
You need to do thorough research regarding the industry reputation of the developer company, customers' review, technical expertise, and so on. In short, you should know the company in and out before trusting them as a software development partner.
6. Set an achievable deadline:
To design and develop good quality software, the developers need sufficient time. So, you need to set a reasonable deadline for the completion of any work or project. However, the timeline should always be practical. Otherwise, an unachievable can hamper the project quality in the long run. Before setting a practical deadline for a project, take into account the challenges and limitations that may affect the development process, and estimate some extra time to resolve them. So, it is a good practice to set a deadline that is realistic and achievable for both parties.
7. Make sure of Quality Assurance and Security:
The software development process needs a lot of confidential data and information exchange. For the safety of your confidential data, it is important to sign a non-disclosure agreement (NDA) with your development partner. A well-documented NDA will safeguard your critical data from any fraud or theft. You can also take help from the legal department to prepare an NDA.
8. Be ready to handle unfavorable situations:
No matter how efficient is your outsourcing company or how fool-proof your project plan is, there is always a chance of happing unexpected things. From critical project changes to dropping out of valuable team members, anything can hamper your project. So, it is good practice to be ready for these kinds of unfavorable situations.
9. Actively participate in the development process:
Choosing the right development team is not the end of the job; it is the beginning. After choosing the best outsourcing team for your project, you have to take active participation in the whole development process for the success of the project. In this way, you with be well-aware of the development status.
Conclusion
There are a plethora of options available in the market to choose the best outsourcing company for your business. The above-mentioned points are the key factors to remember before choosing the right software outsourcing services for you. IT outsourcing companies in India are always ready to help you in your software development, mobility services, and IT management services. IT outsourcing services focus on innovation, quality, and efficiency can be the right software partner for their clients. Different companies have varieties of requirements and requests when outsourcing software development, and the IT service provider company in India strive to accommodate each and every one of them.