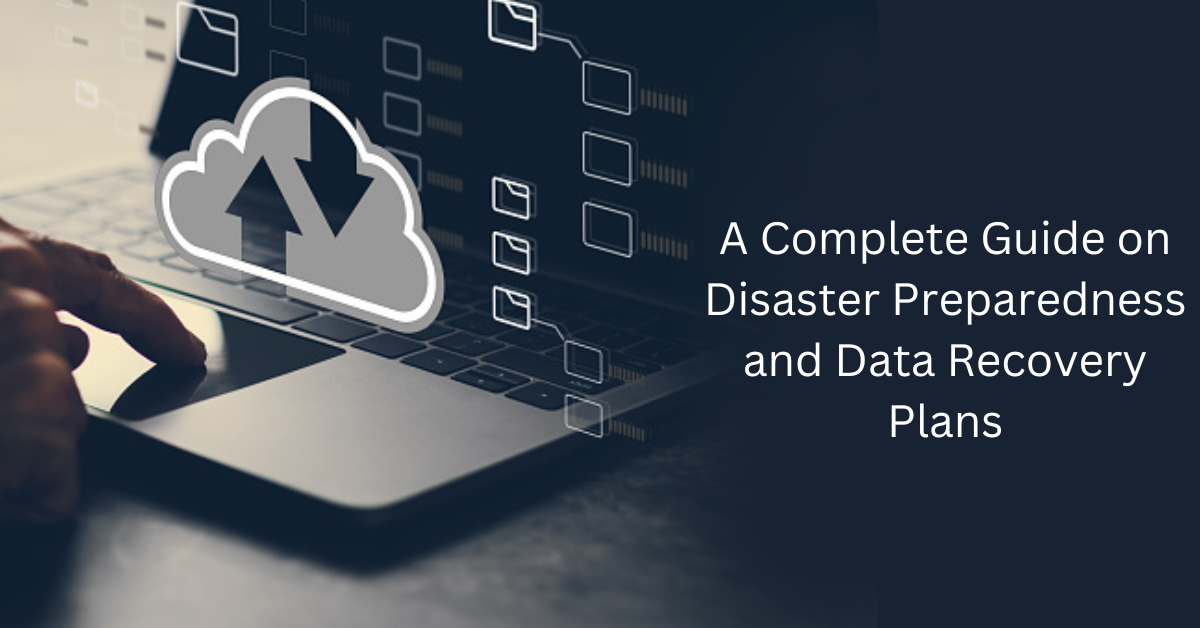 Data is the backbone of any organization; data theft or losing data can be devastating for any enterprise, irrespective of its size. Data loss can be detrimental to company operations, consumer trust, and market reputation. Unfortunately, several organizations take data backup systems and recovery plans at a light node and don't pay enough attention to them. The absence of a Disaster Recovery (DR) plan can cause you trouble over time, especially in case of disruptive events. If you still have some doubts and are yet to put together your plan, these current statistics might make you hurry up the process.
>> According to a US Federal Emergency Management Agency (FEMA) survey, 40% to 60% of small and medium-sized businesses (SMBs) either never reopened or failed to recover business after a natural disaster.
>> According to a Stanford University-Tessian study, 90% of breach incidents are caused by employees' mistakes or human error.
Why is a disaster recovery plan essential for organizations?
Natural, technological, and accidental disasters can happen at any time. To protect your data from any kind of accidental or intentional incidents, you need to have a disaster recovery plan in place.
Natural disasters like fire accidents, earthquakes, hurricanes, floods, pandemics, etc., can happen anytime and without warning. You may not get any time to prepare. Therefore, organizations often scramble to recover systems and applications needed to maintain day-to-day operations when a disaster happens. And if you store your financial data, client data, intellectual property, project management software and data, and everything onsite — you may have to face partial or complete data loss. That will lead to expensive downtime, loss of credibility, productivity and revenue, loss of market reputation, loss of clients and other complications. Plus, you may have to pay hefty fines and other recovery expenses.
Your onsite back system can also fail due to technological disaster. In fact, any system can fail—no matter how expensive and well-engineered it is, software and hardware can crash, burn, or break. So, an onsite Backup system may not be enough to provide complete protection to your business. For better security, you can consider offsite or cloud data storage. This way, your data will be safe even if your equipment is destroyed.
Apart from natural and technological disasters, your organization may have to face disasters caused by unintentional mistakes of your employees. There are several activities that can lead to data loss, such as:
>> Clicking on a phishing email
>> Accidentally spilling liquids like coffee, tea, etc., on a laptop or desktop computer
>> Losing or breaking of mobile or laptop
>> Losing of hardcopies with sensitive information or paper documents
>> Losing of hard drive
Any of these accidents can cause data loss. Be it a natural, technological, or accidental disaster, you need to be prepared with an effective Disaster Recovery (DR) plan to safeguard your business.
Data breaches can happen during a time of vulnerability due to a natural or technological disaster or human error. Therefore, you always need to be prepared to prevent those attempts and protect your business. In your company's best interest, you should have a Backup and Disaster Recovery (BDR) solution in place that delivers encryption and offsite data replication to the cloud.
You can work with your Managed IT Services Provider to put a plan in place and recover your data as needed. Especially for SMBs, it is helpful to have multiple backups, both onsite and offsite, to prevent data loss.
What needs to be considered in your BDR plan?
For effective disaster recovery planning, you need to consider strategizing, planning, deploying suitable technology, and regular testing and maintenance. You can take the help of your managed IT services partner to develop a disaster recovery plan. Here are some key activities to be prepared for a disaster and minimize its impact.
Identify the potential disasters and rank them according to the severity of impact on your organization:
First, you need to list every possible reason disrupting business continuity, such as natural disasters, equipment failure, insider threats, and employee errors. Then evaluate those risks and consider their impact on your business, possible downtime, etc. This information will help you plan how the most critical business operations could be maintained in unfavorable scenarios.
Decide RPO and RTO
Recovery Point Objective (RPO) and Recovery Time Objective (RTO) are two critical aspects of a business. RPO refers to the maximum amount of data an organization can tolerate losing after a failure. Similarly, RTO refers to the maximum duration an organization should take to restore normal operations following an outage or data loss. Therefore, it is crucial to clearly define RPO and RTO for your organization to face any eventuality and make a suitable plan to survive the situation.
Partner with a reliable Managed Service Provider
When developing a DR plan, your goal should be a robust backup system for your entire organization and an efficient retrieval process to restore the system after a disaster. This is where you can consider the expertise and resources of a Managed IT Services Provider (MSP) to help you develop an effective DR plan.
With the help of an MSP, you can opt for the Cloud storage facility to keep your data safe and out of the office premises. A reputed MSP can offer you a fully automated data backup process, a round-the-clock monitoring facility and ensure quick data retrieval in case of an eventuality.
Involve your whole organization
Make everyone staff of your organization well aware of your disaster recovery plan. Take them through the DR plan, explain every aspect, assign specific roles to specific employees and ensure that they understand their responsibility in case of an emergency. Test your DR plan as a team at regular intervals to keep everyone alert.
Build systems and procedures to minimize severe impacts
For an effective DR plan, your concern should be minimizing as severe impacts as possible and quick recovery after an eventuality. To do so, your key considerations should be:
Distribute significant data and applications across multiple cloud storage
Not rely on an on-premises data center or hardware
Partnering with an MSP can take charge of executing your DR plan development while you focus on other urgent priorities during an emergency.
Conclusion:
Many businesses, especially SMBs—neglect to develop a disaster recovery plan. Without a DR plan, they have no protection from the impact of any kind of disaster. So, it would be best if you had a DR plan to safeguard your intellectual assets, data, and crucial applications during a disruptive event.