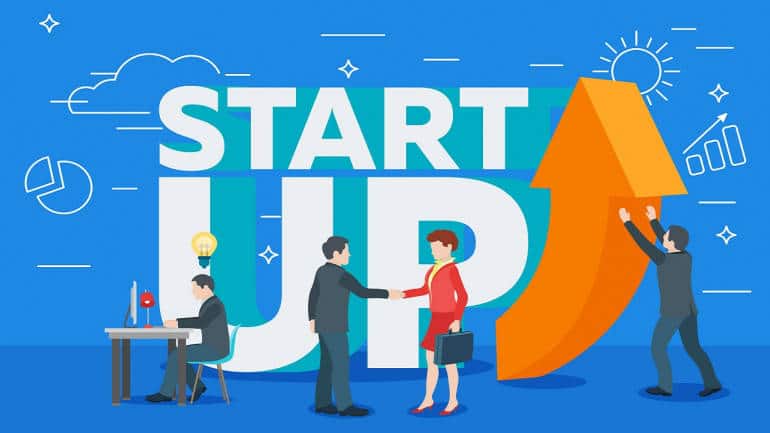 In today's world, start-up ambitions are quite common. A huge percentage of Millennials prefer to start their own businesses and are attracted to entrepreneurship. But the success rate of start-ups is not so encouraging. While thousands of start-ups are formed each year, start-up statistics show that the rate of persistence and success is quite low. There are multiple reasons that stop a start-up to grow—and a vital one is insufficient tech support.
To make your start-up establish and flourish, you need to be up-to-date with new platforms and tools that can reshape the way the world does business. Along with service and/or product promoting through website development and hosting, effective communication and collaboration, and customer service are vital to boost your business. In the current situation, when digitalization is a mandate, strong IT and network management is also crucial to support your business growth. With cutting-edge technology implementation, you can explore opportunities for innovation. To gear up your start-up to achieve the desired success, you can consider partnering with a managed services provider (MSP). Here are the benefits of having an MSP by your side to get your start-up off the ground:
1. Gaining access to the state-of-the-art tech knowledge
As the budget is crucial for start-ups, having an in-house IT team or department is a luxury for most of them. But you can't also compromise on being up-to-date with the latest technology, which is continuously developing. In such a situation, an MSP can be your savior. Managed IT services are the way to have professional support, to know about what's what in the tech world and which can be value-adding addition for your business. Outsourcing IT services can provide you access to more skillsets that are otherwise unavailable in-house.
2. Maximize uptime
For start-ups, downtimes are very much costly—you always want your computer network to be up and running. To maximize the uptime and keep your business's IT systems running continuously, it's wise to have managed IT support from professionals. Continuous monitoring and proactive problem-solving feature of the managed IT services helps to keep your systems and network running. Even in emergencies and disasters, your company will be prepared for the worst-case scenarios, and your MSP will make your system up without any delay. Outsourcing IT services also ensures that your business has a disaster recovery plan in case of any accidental downtime. And you have someone by your side who knows how to fix issues and up your systems.
3. Support and services
With a Managed IT service provider, you will receive 24/7 network monitoring and management support and services. Around-the-clock IT management and maintenance facility will allow keeping your IT system running — no matter how small or big the issue is, you will be able to find a solution by consulting the managed IT service. Sometimes you might not even know that there is (or was) a problem, as your IT-managed support proactively detects and fixes issues.
This efficient support and services allow your start-up to run smoothly even before you've realized there were many bumps in the road.
4. Security and data protection
This is important for both your client companies, who work with you, and your consumers, who share their sensitive data with you, to be able to trust you. If your IT system is secured and your client and customers know this, they will have confidence and have no issue doing business with you or trusting you with their data. With the support of an MSP, you can be confident about your data and network security—you can assure your clients and customers that your system is safe and all your data is protected.
Rules around compliance and regulations are ever-changing, and it is challenging to be always up with the latest changes. Here also you can get the support of the managed IT services. They keep your systems comply with the new policies and regulations.
5. Streamlined operations
When partner with a managed IT service provider, you can have all IT support and services under one roof, so there is no chance of finger-pointing or blame trading if and when something goes wrong. Your managed IT service provider will take charge of the problem and fix that, so your operation can be smooth and streamlined without any delays.
6. Centralized management
In situations like the COVID-19 pandemic and subsequent lockdowns, when start-ups are pushed to continue work with remote workforce or flexible working arrangements, managed IT services are the efficient way to run your business smoothly and securely. Your managed service partner allows your employees to work from anywhere and at any time through a secure server access facility. They also make sure that all employees have the same technology experience. If required, MSP also provides training on the latest technologies and other tech requirements. That means you and your employees can enjoy a more flexible approach—employees can log in to your system from anywhere and experience the same security and speed as if they were on-site.
7. They're cost-effective
Hiring an MSP is a cost-effective way to get maximum IT support without hiring any permanent IT staff. Even partnering with managed IT services can minimize your overall infrastructure costs. For start-ups, outsourcing IT services allows your business to keep growing through 24/7 IT support. This also allows your staff to concentrate on their core jobs without bothering about technical issues. Therefore, it makes financial sense to hire an MSP for a start-up because that will save your manpower and allow them to concentrate on their own jobs.
With a simple calculation, you can understand how much work is required to manage the IT systems and how much budget it holds. So, hiring an MSP is quite cost-efficient and helpful for your business growth.
Conclusion:
There are multiple benefits of hiring an MSP for your IT support service. These benefits not only cover your all IT needs but also allow smoother operations, free up your employees' time, and save your money. Managed IT services offer your business round-the-clock support and give crucial insight and expertise. You'll have time to concentrate on your core business tasks and flourish your business.