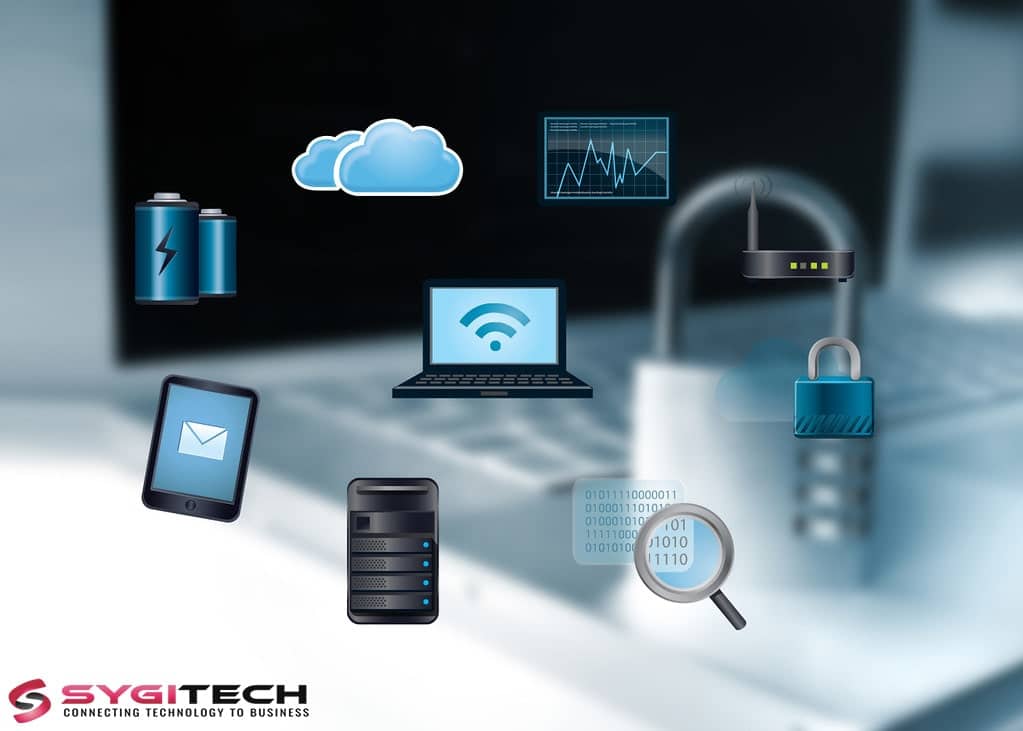 The threat landscape grows much faster than enterprises can cope with. It is hard for most enterprises to have in-house security experts to deal with every coming cybercrime. In the current situation, when a large number of organizations are working with a distributed workforce and serving their customers remotely, security services have become a top priority for every organization. A rapidly growing threat landscape demands a smarter and more efficient managed security services. In 2021, Managed Security Services is going to be one of the top concerns for the industries. There are managed IT service providers offering advanced tools, technology, and expertise to help secure your information assets. And most importantly, outsourcing Managed Security Services often come at a fraction of the cost of in-house security resources.
As organizations are looking forward to the transition to a new normal in 2021 and beyond, here are some key managed security service trends that companies must know to navigate the crisis:
1. Privacy-enhancing security service:
To cope with the growing concerns regarding data management, security, and privacy, the use of privacy-enhancing computation has become an efficient weapon. It enables organizations to safely share data in untrusted environments. Privacy-enhancing computation main features three technologies to protect data:
Confidential computing: It provides a trusted environment where sensitive data can be processed.
Privacy-aware machine learning: It helps to decentralize data processing and analytics.
Homomorphic encryption: This is a cryptographic method enabling third parties to process encrypted data and return an encrypted result to the data owner without any additional information leakage.
Therefore, the privacy-enhancing computing process allows organizations to share data and collaborate securely with a distributed workforce and customers while maintaining privacy and security.
2. Distributed cloud model for better security:
Before the pandemic, many organizations were reluctant to a total migration to the public cloud model or a hybrid of private cloud and public cloud computing. But the Covid-19 crisis has changed the situation; multiple companies have realized the leverage of using cloud computation models for business continuity.
With the adoption of the distributed cloud model, organizations can enjoy the facilities of public cloud options to different physical locations. Distributed cloud helps organizations to reduce data costs and accommodate privacy laws and regulations that specify the data must be retained in a specific geographical area.
3. Cloud security is increasingly vital:
Cloud Security Posture Management (CSPM) is the automated cloud security management system across the diverse cloud infrastructure. CSPM tools not only allow organizations to identify and rectify risks through security assessments but also help in automated compliance monitoring. Some other advantages of using CSPM tools are:
Identifying misconfigured network connectivity
Constant monitoring of cloud environment to detect any kind of policy violations
Ability to auto-fixing the misconfigurations in some cases
Compliance with common standards for best practices
4. Cloud-native security services
The pandemic has triggered remote working culture, online collaboration, cloud adoption, and so on. Therefore, organizations have to improve their network security. Cloud-native security service models, like Secure Access Service Edge (SASE) enables organizations to robustly secure remote workforce and cloud applications.
One the other hand, public key infrastructure (PKI) is a fundamental security tool used by multiple companies today. Cloud-PKI benefits businesses in different ways as it ensures seamless and secure operations, minimizes cost, reduces downtime, and saves significant time and resources.
5. Endpoint Management
With technologies like mobile, cloud, and Internet of Things, companies are connecting varieties of endpoints to their enterprise environment. At the same time, the sophistication of cyber-attacks is also evolving. Therefore, it becomes very difficult to ensure the security of all endpoints across your enterprise. Even sometimes, this is compounded by the fact that you may not have the necessary skills and expertise to provide top-notch endpoint security in-house.
Remote workforce and distributed devices requesting access to corporate assets demand efficient endpoint management in every aspect. There are managed IT services offering endpoint management solutions. These services can benefit the organizations through protecting the remote workforce, managing endpoint environments, automating provisioning and compliance, and providing complete endpoint troubleshooting.
6. Zero Trust cybersecurity:
Previously, most of the IT departments were dependent on Virtual Private Networks (VPNs) to facilitate secure access to the corporate network for the remote workforce. When the pandemic pushed the whole workforce to work remotely, organizations realize that VPNs not sufficient to provide optimum support. To offer better cybersecurity, Zero-Trust Network Access (ZTNA) is an emerging option for organizations to control remote access to specific applications.
For better cybersecurity, the security perimeter needs to be well-defined around the identity of the person or the device requesting access. Zero trust cybersecurity is not just a set of technologies but a culture that security needs to evolve to meet current needs.
7. Artificial intelligence (AI) Integration
To compete with the rise of evolving cyber-attacks, Artificial Intelligence (AI) is ready to help under-resourced security teams and keep them ahead of the threats. Implementations of AI are evolving rapidly to offer up-to-date applications to companies looking for better IT infrastructure management services. This powerful technology concerns on many fronts including workforce disturbance, privacy theft, biasness in decision-making, and lack of control over automated systems and robots. AI allows organizations to innovate and realize the transformative potential of it and offer better services.
8. Hyperautomation in business process
Hyperautomation is an implementation of advanced technologies like Robotic Process Automation, Artificial Intelligence, Machine Learning, and Process Mining to automate different business and IT processes to speed-up the task completion with zero errors. Therefore, hyperautomation is significant to operational efficiency and resilience for organizations.
Conclusion:
As managed security services keep emerging to deal with the latest cyber-attacks, organizations must adopt a proactive IT security posture to keep their business secure. They cannot safeguard business assets, value, and reputation without securing their identities. Protecting the digital identities of individuals as well as devices/services is vital to ensure a robust corporate cybersecurity posture. Therefore, the organizations have to be more nimble, flexible, and collaborative as they strive to secure their critical assets. It's the time to turn to Managed Security Service Providers (MSSPs) to prevent, detect, and respond to evolving threats.