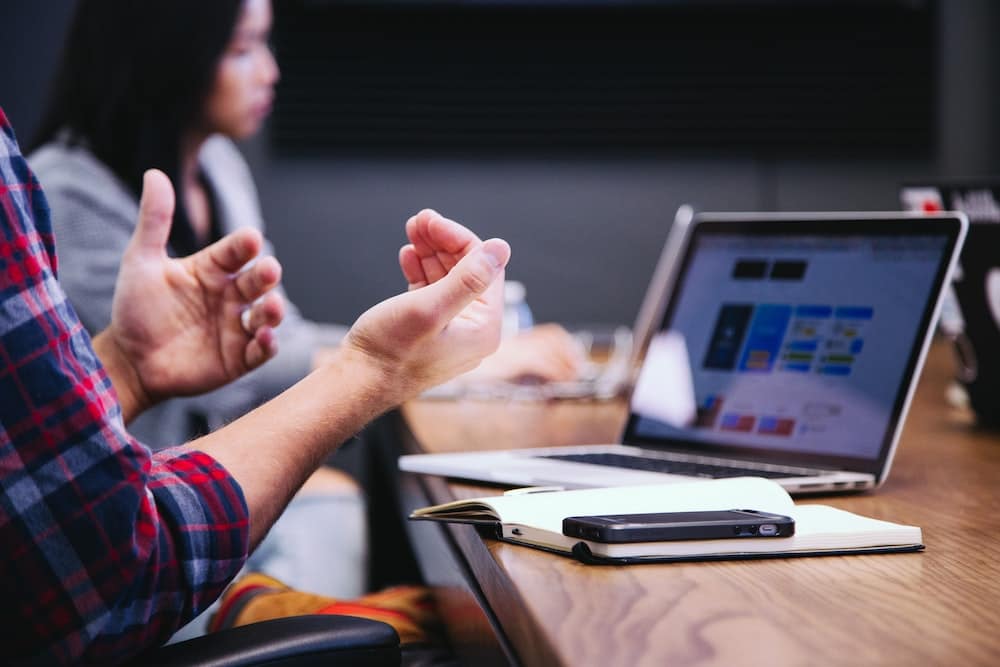 To continue growth, businesses must be flexible and willing to adapt new technologies to meet changing customer and employee expectations. But it is quite challenging to maintain sync with the fast pace of ever-changing technology. Most organizations don't have efficient internal IT teams to keep systems updated and proactively handle security. Outsourcing IT Services can augment your in-house IT team and allow them to focus on the big picture.
The necessity for quality IT support services has never been so critical. According to Gartner analysts, in 2023, worldwide IT Services spending will grow 7.9%, and the total expenditure will be more than $1.3 billion. This expansion includes investing in new cloud infrastructure and apps, as well as sustaining existing technology.
This expansion demonstrates the growing value of managed services. An appropriate Managed IT Services Provider (MSP) can ease the burden on organizations in 2023 as they expand. As you delve into 2023, several key IT trends are shaping the industry. This blog will help you to learn about six major trends that MSPs are expected to support to help businesses adapt, optimize, and thrive in the digital landscape.
Embracing Cloud Computing for Scalability and Flexibility
Cloud computing has become an indispensable part of modern business operations. For a safe cloud migration and implementation of cloud computing in your organization, it is always good to partner with an MSP and get the right support. In 2023, managed services providers will continue to support organizations in their cloud adoption journey. They will help businesses migrate their infrastructure to the cloud, optimize workloads, and ensure secure and efficient cloud management.
With their expertise, MSPs will assist businesses in selecting the right cloud platforms tailored to their specific needs. They will help organizations navigate the complexities of managing multi-cloud environments, ensuring seamless integration and interoperability between different cloud services. MSPs will provide ongoing support, monitor performance, manage backups, and address any technical issues that may arise. By partnering with MSPs, businesses can leverage the power of cloud computing to scale their operations rapidly and adapt to changing market demands.
Rise Of Hybrid And Remote Workplaces
Although remote and hybrid work offers certain advantages and disadvantages, more businesses are embracing the option for their workers.
Nearly two-thirds of high-revenue growth organizations, according to Accenture, permit hybrid work, in which team members work both inside and outside of the office. Your business must support employee productivity and cooperation regardless of where they work due to the rising demand for that choice. Additionally, you must modify your systems to shield them against cybersecurity threats.
An efficient MSP can help you to rethink and modernize your working environments through the cloud and new communications technologies supporting hybrid work culture.
Implementing Low-Code Technology To Empower Employees
To meet the changing requirements, new tools are being developed to help you save time, increase productivity, reduce expenses, and enhance the customer experience. All of these technologies are built on low-code development, which enables nearly anyone to create and deliver apps without having a thorough understanding of coding.
They achieve this through rapid deployment, drag-and-drop capability, and prebuilt templates. According to the theory, the key idea is that anyone can develop a dashboard or an app to address an issue.
An MSP can assist you in identifying the cutting-edge tools and technologies—like low-code/no-code application development, AI-powered automation, or collaborative tools—most suitable for your requirements. Your technology partner also helps to incorporate those tools and technologies into your business.
Enhancing Cybersecurity Measures in the Face of Evolving Threats
As technology advances, so do cyber threats. Phishing, malware, ransomware, insider threats, etc., are common cybercrimes causing harm to your business. The escalation of remote and hybrid work has increased security gaps. A. managed services providers can be critical in fortifying organizations' cybersecurity posture. In 2023, MSPs will help businesses implement robust security solutions, conduct risk assessments, and develop incident response plans. They will employ advanced threat intelligence, monitor networks for vulnerabilities, and provide timely security updates and patches. MSPs will also educate employees on cybersecurity best practices, ensuring a comprehensive approach to safeguarding sensitive data and protecting against emerging threats.
Facilitating Digital Transformation Initiatives
Digital transformation remains a key priority for businesses in 2023. Organizations yet to incorporate digitalization can make their digitalization journey smooth and cost-efficient by outsourcing IT support services. MSPs will be instrumental in driving digital transformation initiatives for their clients. They will help organizations streamline workflows, optimize processes, and implement modern technologies. MSPs also assist in selecting and integrating enterprise resource planning (ERP) systems, customer relationship management (CRM) tools, and other digital solutions. They will ensure smooth technology adoption, provide training and support, and guide businesses through the entire transformation journey.
Nurturing Data Analytics and Business Intelligence Capabilities
In the digital age, data has become a valuable asset for businesses, and MSPs will be instrumental in helping organizations harness their full potential. In 2023, MSPs will provide vital support to businesses in implementing robust data management strategies. They will assist in integrating advanced analytics platforms, enabling organizations to unlock valuable insights from their data.
MSPs will collaborate with businesses to develop customized dashboards and reports tailored to their specific needs and objectives. They will ensure data governance practices are in place, promoting data quality assurance and integrity. By leveraging data analytics and business intelligence tools, organizations can identify trends, patterns, and correlations, enabling data-driven decision-making. MSPs will guide businesses in optimizing their operations based on data-driven insights, fostering efficiency, productivity, and competitive advantage in the marketplace.
Conclusion:
In 2023, managed IT services providers will be at the forefront of supporting businesses in navigating the rapidly evolving IT landscape. From cloud computing to cybersecurity, low-code technology, digital transformation, and data analytics, MSPs will play a crucial role in helping companies adapt and thrive. By partnering with MSPs, businesses can leverage their expertise, stay ahead of technological advancements, enhance security measures, optimize processes, and unlock valuable insights from their data. MSPs serve as invaluable allies, enabling organizations to focus on their core objectives while confidently embracing the IT trends that will shape the future of their industries.