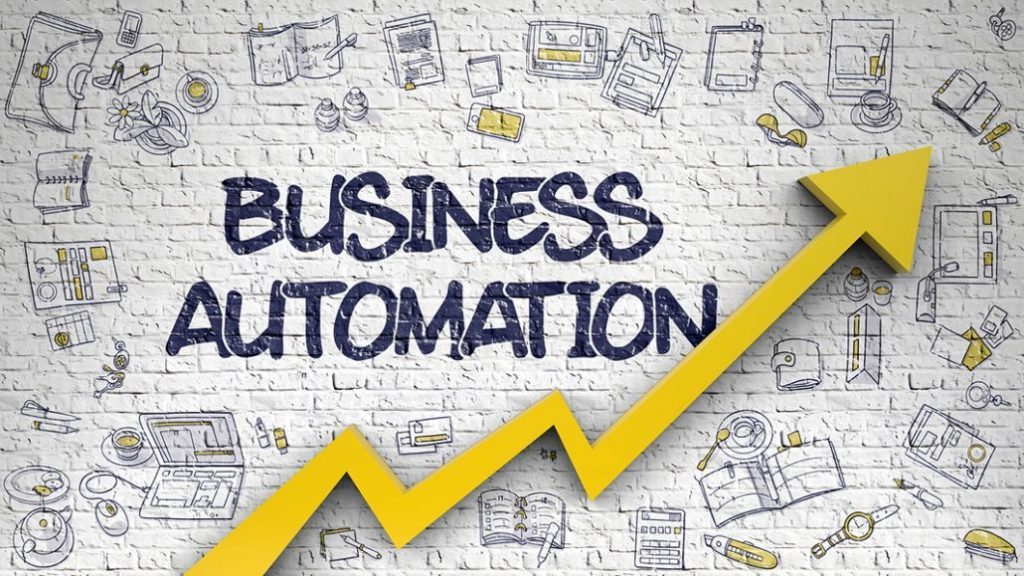 The COVID-19 pandemic and subsequent lockdown have affected businesses across all industries in multiple ways. The situation has forced multiple enterprises to work with remote workforces. To move to this remote way of working, enterprises had to make changes in infrastructure, business strategies, etc. To support the changes in business infrastructure and work culture, the companies need to incorporate digital transformation, updated systems, increased cybersecurity efforts, and stronger, sustainable networks.
With every passing day, organizations are having a better understanding of current business requirements, security needs, changed customers' demand, supply chain, and so on. They are making changes in business strategy to survive in this new normal and thrive in the unpredictable post-pandemic industry.
For business continuity and stabilization, organizations are adopting new technological advancements and innovations during the pandemic crisis. The emerging trend towards automation and AI is also a by-product of the Covid-19 crisis. Organizations are accepting technological advancements to incorporate automation into business processes. It is not so easy to implement automation in business process over night; organizations are gradually moving towards incorporation of AI and automation tools to streamline multiple jobs.
What is Automation?
Automation refers to the use of technology to replace the manual execution of repetitive tasks or activities wherever possible and desirable. This helps to minimize business process costs, increase efficiency, and streamline processes. In simple words, automation helps you in improving internal processes. Automation is a very effective way to reduce costs, faster respond to client's queries, and expand your business. You can take the help of managed IT services to incorporate automation in your business processes.
What are the benefits of Business process automation?
Business process automation has multiple benefits that can accelerate your response time, reduce expenditure, and so on. The advantages of automation in the business process includes –
Automation of repetitive tasks or activates:
Automation is essential for frequently repeated activities. Be that a accounts' work like payslip generation or attending similar query from multiple customers, every repetitive task can be automated. This will allow you to increase the flexibility of the company along with maintaining economic efficiency.
Automation of customer services can help to simplify the customer care services and also reduce the response time. It also allows you to reach new customers in a simpler and quicker way. Other benefits of business process automation include increased revenue and reduced risk.
A Chatbot is an amazing automation tool that helps to improve customer service, streamline the shopping process, personalize communication, improve a response rate, and automate repetitive tasks. Therefore, chatbots can be useful in call centers, helpdesk departments, where customers often ask about products, issues, terms, and so on. In most cases, the questions are repetitive; so smart chatbots with artificial intelligence can easily respond to the users' queries.
Expansion of services:
With automated response facilities like virtual assistants or chatbots, the time of day will not matter. The customer will be able to receive information about your products, and other queries at any time of the day. With a chatbot, the interaction will be immediate and most of the frequently asked queries can be taken care of by this automation tool.
Cost Savings:
Business process automation does not only increase efficiency but it is an ideal solution to optimize the costs that the businesses allot for customer service. With a chatbot, you can serve multiple customers at once and also provide 24*7 services without interruption or queue. So, a one-time investment in chatbot can streamline your customer service. Apart from customer service, a bot is the easiest way to spread information about a promotion, offers, sale, or competition to the consumers. Implementation of the chatbot is much cheaper than creating applications for promotional purposes or correspondence management systems.
Implementation of Artificial Intelligence in the Workplace
For years, organizations are looking forward to incorporating automation and artificial intelligence in the business process to replace and optimize mundane tasks that free up workforces for other productive works. Though, people also think that automation will replace the role of the human in the enterprise, and ultimately put people out of work.
If enterprises invest in the incorporation of Artificial Intelligence and other tools that support improving businesses processes and establish true human-AI partnerships—the organization and customers will experience the technology at its best. Successful implementation of AI and automation in the workplace could open new possibilities for businesses to reimagine their enterprise and workforce in the future.
Automation tools like Virtual Assistant can support your business processes and streamline operations. Further, they can monitor your markets, listen for conversations on social media about your brand or product, monitor your competitors' activity, and collect feedback from current customers. In simple words, automation can help you streamline your job, understand the market trend, and also frees up the employees that had been in charge of repetitive tasks.
The Future of Automation within the IT Industry
During the Covid-19 crisis, people have experienced how artificial intelligence, automation, and machine learning can support different industries and helped industries to keep up with their services. Be it the medical field or Airline services or other essential services, in every aspect different automation tools have assisted the industries to continue their service. Starting from the pandemic – industries like healthcare have experienced the benefits of using automation to speed up their services and serve a massive population with limited resources.
Going forward, enterprises of all industries will definitely consider the implementation of automation into their IT infrastructure. Whether it is about developing a long-term remote workforce or building an entirely new business model, in every aspect, AI and automation will play a crucial role.
With the incorporation of automation, you can reduce the number of manual touch points as possible, minimize unnecessary downtime, reduce the chances of manual error, and continue to utilize workforce higher-level strategic tasks. Enterprises, willing to build new business infrastructures with automation as the backbone, will get a better chance to deliver critical business, along with superior customer experiences and on-going innovation.
In conclusion, automation is a transformative journey that adds value across modern business and IT enterprises. An automation strategy and roadmap drive efficiency, agility, and better experience, which allow improving customer satisfaction along with increasing the efficiency and accuracy of your business processes.