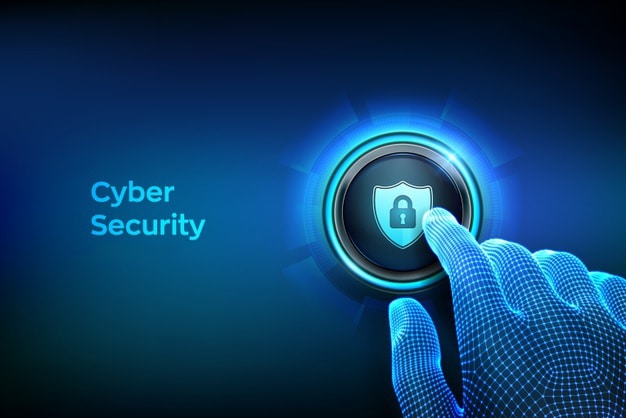 Cybersecurity is always a huge concern for every organization, irrespective of its size and business. At present days, as Small Medium Businesses (SMBs) are being more dependent on IT systems and infrastructure to conduct their day-to-day operations and deliver services, cybersecurity has become a primary concern. Every year, a huge percentage of SMBs in different parts of the world are being attacked by hackers and experiencing security breaches associated with IT infrastructures and services. Without proper cybersecurity measures in place, SMBs can lose competitiveness due to service disruption, sensitive data theft, customer data loss, etc. Furthermore, even there are multiple security practices to improve cybersecurity, it is not easy for SMBs to adopt and deploy them.
Common cybersecurity challenges that SMBs face
In fact, SMBs face the same cybersecurity issues like any other large enterprise. But without a proper defence mechanism, knowledge, qualified staff, and sufficient budget, it becomes quite challenging for the SMBs to prevent, mitigate, and confront those security challenges. That makes SMBs more susceptible to cyberattacks than large enterprises. When it comes to leveraging and adopting security solutions, SMBs have to deal with multiple challenges, such as:
Inadequate knowledge about cyber threats:
SMBs lack the knowledge about up-to-the-minute hacking techniques, traps for unaware users, and sometimes even vulnerabilities of their own infrastructure that cybercriminals can use to penetrate. Some organizations also fail to identify their main risks, which lead them to potential security challenges.
Inadequate protection for critical and sensitive information:
Inappropriate security infrastructure stops organizations to provide utmost protection against every possible cyber-attacks. So, their sensitive business data, such as customers' and employees' records, become vulnerable to cybercriminals.
Budget factor
In most cases, SMBs suffer from insufficient budgets to accommodate the cost of implementing cybersecurity measures. It is quite challenging to implement cutting-edge security controls for the complete range of SMBs' IT systems and processes with limited financial resources.
Lack of availability of cybersecurity expertise and personnel
With a lack of expertise in the field of IT infrastructure and cybersecurity, sometimes the SMBs fail to understand their exact security challenges and how to mitigate those challenges.
Expanding complexity of IT infrastructure
SMBs tend to adopt and deploy advanced and complex technologies and IT infrastructure to deal with every developing technology and sustain in the competitive environment. Organizations are adopting digitalization, cloud infrastructure, the internet of things (IoT), Big Data infrastructure, etc., which require more sophisticated but effective security solutions.
Moving Online
The pandemic crisis has pushed SMBs to move online for sustainability and to provide better service to consumers. Moving online has made SMBs more susceptible to cybercriminals.
How to deal with cybersecurity challenges
There are ways to develop an adequate cybersecurity infrastructure to provide better protection. Here are some of the effective ways:
Implement cybersecurity procedure
At the technical level, you need to take care of several aspects to implement an effective cybersecurity ecosystem, such as network security, security monitoring, antivirus, encryption, physical security and the securing of data backups.
Implementation of firewall and antivirus: Firewall and antivirus are essential and effective protection against continuous cyberattacks.
Password Management: A good password management system is highly recommended to keep your system safe from unwanted access. You should also have a policy in place for prompt replacement of default and blank passwords on all devices, including your printers, routers, etc. These devices are vulnerable and often the easiest to hack. You can also implement password management tools for better protection.
Security Patch Updates: Regular updates of software and security patches are significant for cybersecurity. Missed security updates can make your systems susceptible to cybercriminals.
Train your staff in cyber security procedures
Employees play a significant role in the cybersecurity ecosystem. Trained and aware employees can protect your business data. You should train your employees with the following criteria, such as:
Email Habits: Make your employees aware of how to deal with strange emails, such as opening or clicking on emails from unknown senders or clicking on unknown links or strange files they don't recognize.
Machine Access: Have a clear policy in place about access to particular devices, taking them out of the office, or using any office device on public wireless networks.
BYOD Policy: If your organization support 'bring your own device' (BYOD) policy, you need to have efficient security measures and precautions in place to avoid potential breaches through unattended devices.
Software Training: If you already have software in place to protect your business data and infrastructure, make sure your employees know the exact process to use it properly. You should arrange a proper training facility for everything ¾ starting from basic on-boarding, access controls, ongoing updates, security measures and so on.
Machine and Access Control
You need to implement a specific access control policy to provide access to individual employees as per requirement. This restriction can help you to protect your data from miss handling and theft also.
Managed Security Services and Security-as-a-Service
Managed Security Solutions (MSS) providers can help SMBs deal with the above-mentioned security challenges. SMBs can reduce their burden of understanding and implementing the details of cybersecurity infrastructure by outsourcing the services from a trusted managed IT services provider. General, MSS refers to a Security-as-a-service model that allows SMBs to have a better network and data security. A standard security-as-a-service model includes services like:
Continuous monitoring
Data protection
Network protection
Business Continuity and Disaster Recovery
Email Security
Intrusion detection
Authentication
Antivirus protection
Security assessment
Security incidents detection
Vulnerability analysis
Identity and access management
Web security
Therefore, managed service providers enable SMBs to secure their IT infrastructure, data, and services online. Furthermore, these services are generally delivered as a 'pay-as-you-go' paradium¾so one can have service packages according to their business needs. Opting for MSS is also cost-efficient compared to the upfront purchase of security products, their licenses, and services.
There are also some limitations of MSS, such as the inability to secure the emerging cyber infrastructure, lack of SME friendly business models, etc.
Conclusion:
The implementation of proper cybersecurity for SMBs by their own is quite challenging. There are multiple ways to secure their data, network, IT infrastructure, and services, but it is hard to choose the right solution without experts guidance. SMBs need to plan and execute security projects that can safeguard them from cyber threats and secure their data as well as services. It is good to partner with an expert managed service provider to have a proper cybersecurity project that minimizes risk and optimizes expenses as well.