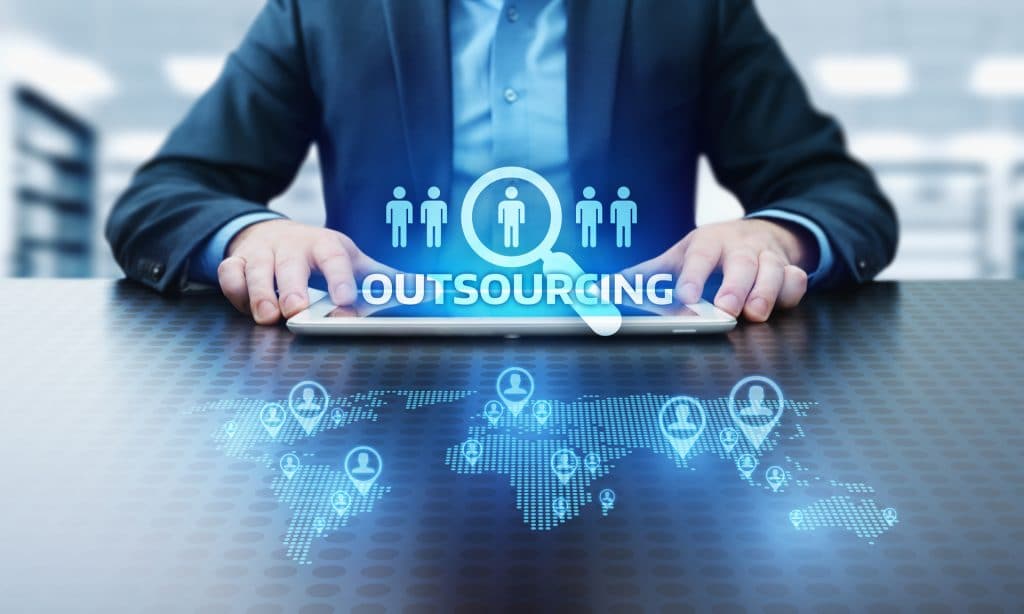 IT outsourcing is not a new 'term' in today's world, but several small and midsize business (SMB) owners are still confused about hiring one. They struggle to determine whether IT outsourcing is a good idea for them or just an added expense to their limited budget that they can go without.
Having an internal IT in-house is always good, but hiring managed IT services are often a better solution for startups and SMBs to large corporations. Hiring a managed service provider (MSP) allows organizations to outsource various IT business processes according to their business-specific requirements. IT outsourcing is a very promising alternative for companies to avail the third-party resources and get expert's support in business development. However, you need a detailed understanding of the business alternatives and requirements before hiring a managed service provides.
With the unexpected COVID outbreak and subsequent circumstances, the business owners are planning to automate business processes and outsource IT support services to keep the business running in adverse conditions. The blog is all about the six key benefits of IT outsourcing for your small business (SMB) and how these services are going to provide you with long-term solutions for many of your day-to-day technology obstacles.
1. Managed IT Services provides Stronger Cyber Security Measures
Cybercriminals are always ready to penetrate your security shield and access your valuable data. Especially in this COVID-time, when multiple companies are running their business with a distributed workforce, cyber crimes are at an all-time high right now. Be it malware, Ransomeware, data breaching, and other cyber-attacks—any of them can cause immense damage to business growth. Cybersecurity has become a crucial aspect for business owners to protect their business, employee, and customer data.
Outsourced IT service providers can be a suitable solution for your Security needs. An experienced and knowledgeable MSP can provide you with updated technologies and best practices to keep you safe from cyber-attacks. SO your dedicated in-hour workforce will be free to concentrate on productive works instead of spending hours dealing with company's IT and security needs.
Your managed IT partner can provide you with a comprehensive and thorough cybersecurity infrastructure according to your business requirements. An efficient MSP continuously monitors your network to find the exploitable weaknesses and then patch them as needed. Along with vulnerability scans to detect systemic flaws in your network, MSPs also conduct penetration testing. Penetration testing allows the technology experts to detect your system's weakness that a hacker could easily exploit over the web. There are many other security measures to ensure the safety of your organization from cyberattacks and other unethical activities,
2. A managed IT partner allows you to do what you are best at
One of the most critical reasons behind outsourcing IT functions is free up resources to focus on core business operations. A considerable percentage of the organizations were motivated to explore and commit to managed IT services to get relief from day to day system and network management, monitoring and maintenance tasks.
Especially for SMBs, the workforce has to handle many things—in such a situation, IT management, monitoring and maintenance is an added burden on the developers. Valuable time of the in-house experts is wasted on troubleshooting network issues or calling an "IT guy" for help.
On the other hand, partnering with an outsourced IT provider can help you sidestep many of these frustrating issues and allows you to focus on your core competencies.
3. Be one-step ahead of your competitors
IT is a vast aspect, and technology is ever-evolving. Therefore, it is not an easy task for an SMB to be up-to-date with the information of all technology advances. Especially for non-IT companies, it can be a time-consuming, tedious, and even counterproductive task to keep up with all the new technologies.
This is where an MSP can play a crucial role in keeping you updated with information on all the latest technologies that will keep you up to date and help decide on your system's technical update to improve productivity.
4. Faster Technology Updates
For SMBs, where the number of in-house resources is restricted, expertise in every aspect of the latest technology is unrealistic. The expertise of one or two dedicated IT employees is not always sufficient for the company requirements.
To cope with this situation, you can outsource your IT functions to a capable third party managed service vendor. With a suitable IT partner, you will not only have access to a pool of expertise, but your system update with cutting edge technologies will be fast and smooth. Then you won't have to worry about the limitations associated with the small in-house IT team. The partnership with a reliable MSP will provide you with a deep pool of resources to keep your business safe, secure, and running smoothly at all times.
5. Cost-Efficient Solutions
Though appointing an MSP introduce some extra expenditure in your IT budget—the cost efficiency from outsourced IT come from other expenses that no longer apply to your company. IT outsourcing reduce your expenditure of hiring full-time IT people and their compensation like health insurance benefits, allowances, paid time off, and annual salaries. You even don't have to pay a 'on-call' professional to troubleshoot your network issues.
With 24*7 outsourced IT support, you most likely won't lose as much time and money in the event of natural and human-induced disasters, such as a server crash or fire accident.
6. Improves Business Continuity
Everyone is looking for opportunities, and if your IT expert is the person moving up to get a better chance—your company and running projects will be affected by the consequences. On the other hand, as your business grows, you may need to expand your IT infrastructure. This involves appointing more IT professionals to handle the increased workload.
In case of SMBs, both of these potential business issues can be by passed by IT outsourcing. You IT outsourced partners will be bounded to provide you services. No matter whether employees leave the third party IT Company, they will seamlessly transition from one account manager to another; without disrupting your business. Also partnering with a managed IT services team helps you easily scale your IT services up or down, as per the current changes in business needs.
Conclusion:
It is time to embrace the services offered by managed IT service providers for a better future. As most businesses have been impacted by the COVID-19 crisis and are forced to change their mode of functionality or incorporate new technologies to sustain, IT outsourcing has become crucial than ever before. Partnering with the IT outsourced team can make your transformation journey smooth and towards a productive future.